Why I Fell Off the Internet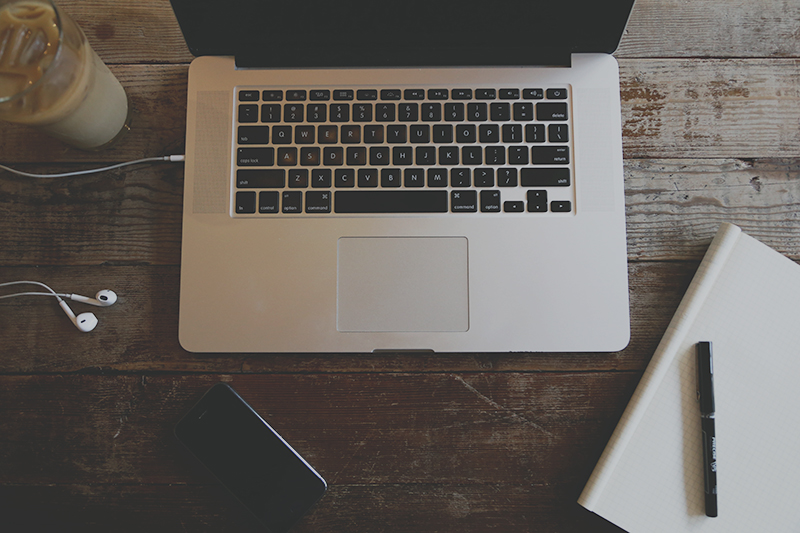 Have you ever received a gift that you loved and were so grateful for, and made a mental note to write a thank you card to the gift giver instead of immediately writing one? And then perhaps you put the gift away or in a pile, or even on display somewhere in your home, and every time you saw it you heard that little voice in your head say you still need to write that note!…
And then maybe one day that voice is answered by another voice. One that says you've been putting it off too long, that you really should have written it sooner.
And now you become fearful of that gift and avoid looking at it because it reminds you that you failed, to give the gratitude the gift-giver deserved.
And if you continue, you avoid it until it weighs so heavily on your mind that what once was a small thing is now beating a constant rhythm into your brain.
This is how and why I (Anna) fell off the internet…for six months.
Writing this post is pretty uncomfortable. I don't enjoy admitting my flaws any more than the next person, and I feel guilty for letting you down – whether it be not responding to your comments or keeping up with all the other lovely bloggers and designers I've had the pleasure to connect with.
Please know that I appreciate all your kind words and encouragement and I haven't forgotten you. I really miss sharing projects and getting feedback and generally being surrounded by the incredible talent and creativity that's out here in the interior design corner of the internet.
I simply wanted to tell you all how sorry I am, and that I am going to start anew. Beginning with this post!
Back in May I had just started a new position at a design firm, was preparing for a move across the country, and was planning a wedding at the same time. That, on top of writing and being a mom, became quite overwhelming and it just so happened that we were taking two weeks off to house hunt and attend a friend's wedding. I thought I'd take a two-week break, but then…well.  You know what happened.
However, life has finally calmed down. My husband Austin and I are now happily married and have settled into our 1970s fixer-upper just outside of Denver, CO. Our son just started preschool and our house is finally in usable condition after months of living in a construction zone. (More on that later).
Our favorite shot from the day (photo by Rodeo & Co.):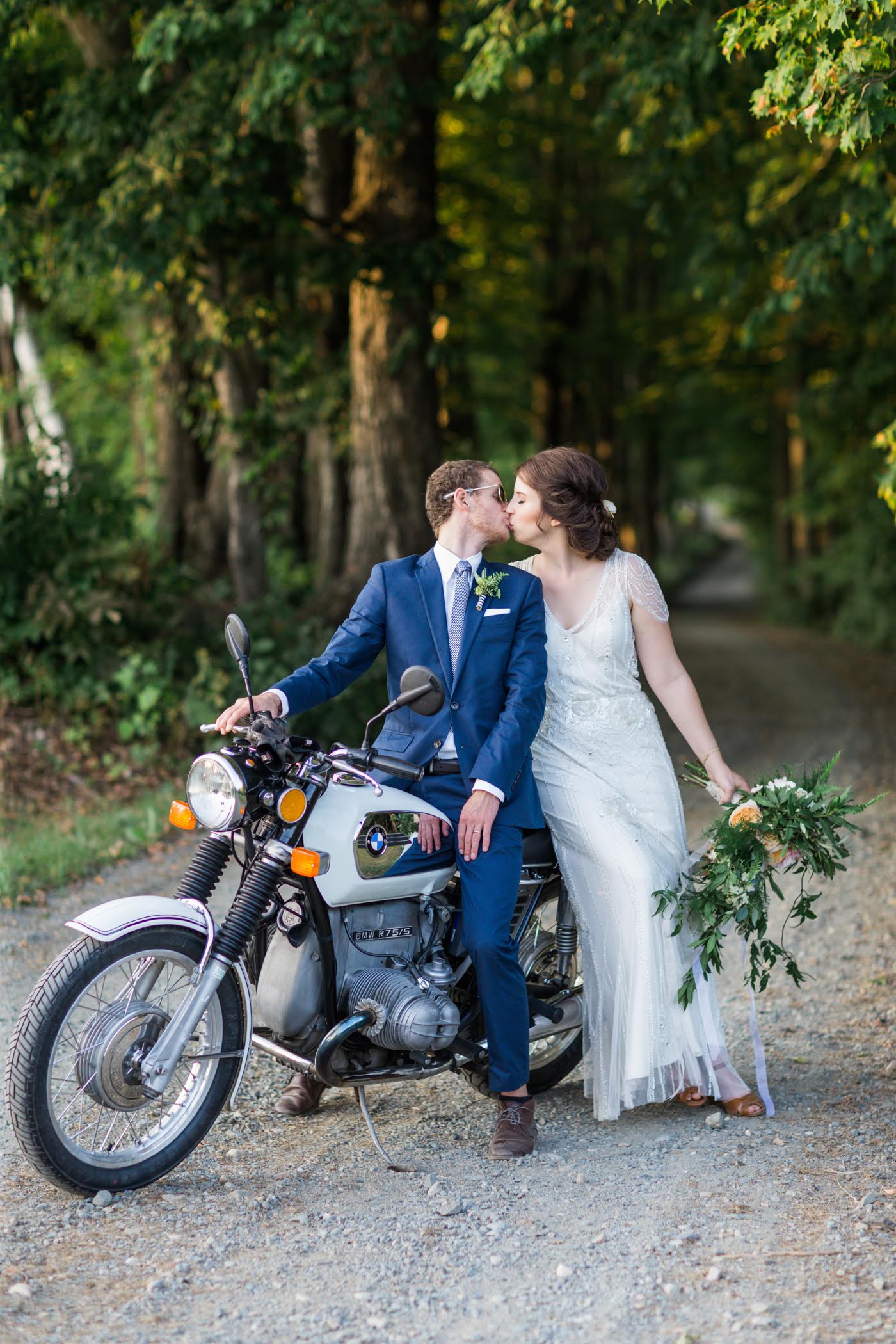 Here's a quick shot of our home when we first bought it this spring. It is a serious shade of blue: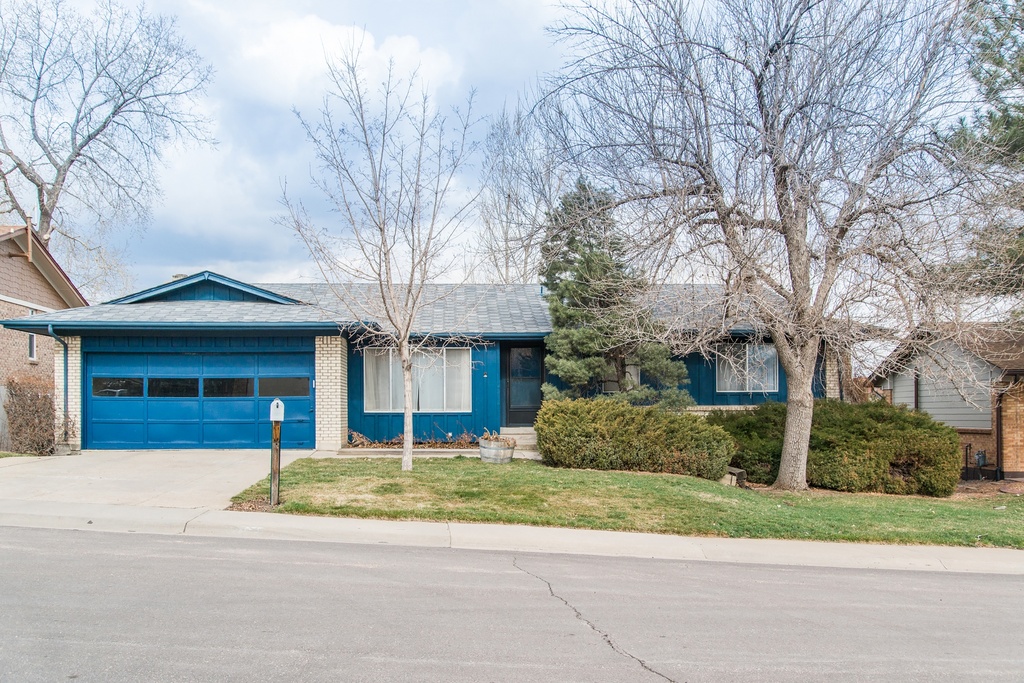 I'll be posting a full "before" tour soon so you it in all its brown shag glory, along with our plans and progress this summer.
As always, thank you for reading and generally being the wonderful human beings that you are. And if you want to catch up on our doings this summer you can check it all out on Instagram.
x
Anna
P.S. Bloggers — I'd love to hear from you about how you keep the momentum up when you're feeling' blogger burnout.  How do you stay motivated?