DIY: Quick & Easy Modern Toy Storage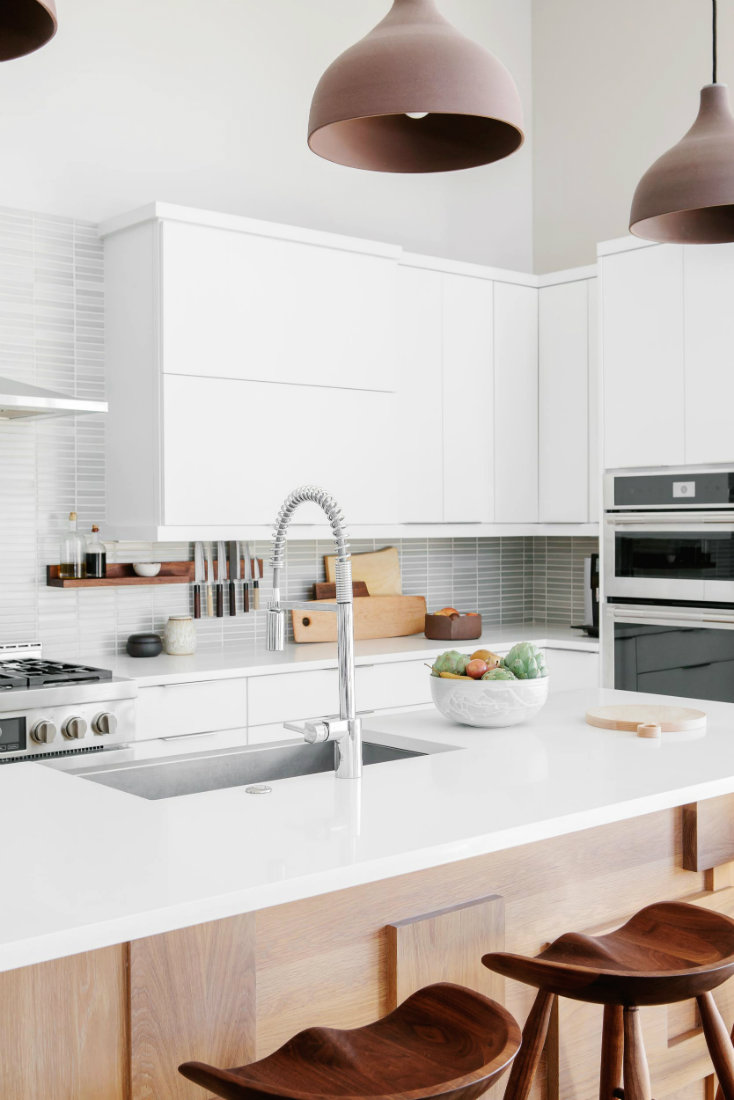 Scandinavian-inspired kid's rooms are full of color and toys–they are mini, magical wonderlands that are eclectic and modern, and have a distinct easiness about their style. We've always kept Clinton's toys out of his bedroom as he has a dedicated play space on our lower level, but in his recent room re-do I wanted to create a more playful, imaginative atmosphere. His itty-bitty bedroom makes storage options limited, so I set out to find a toy storage solution with a small footprint that was cheap, modern, and fit with the Scandinavian theme.
My inspiration: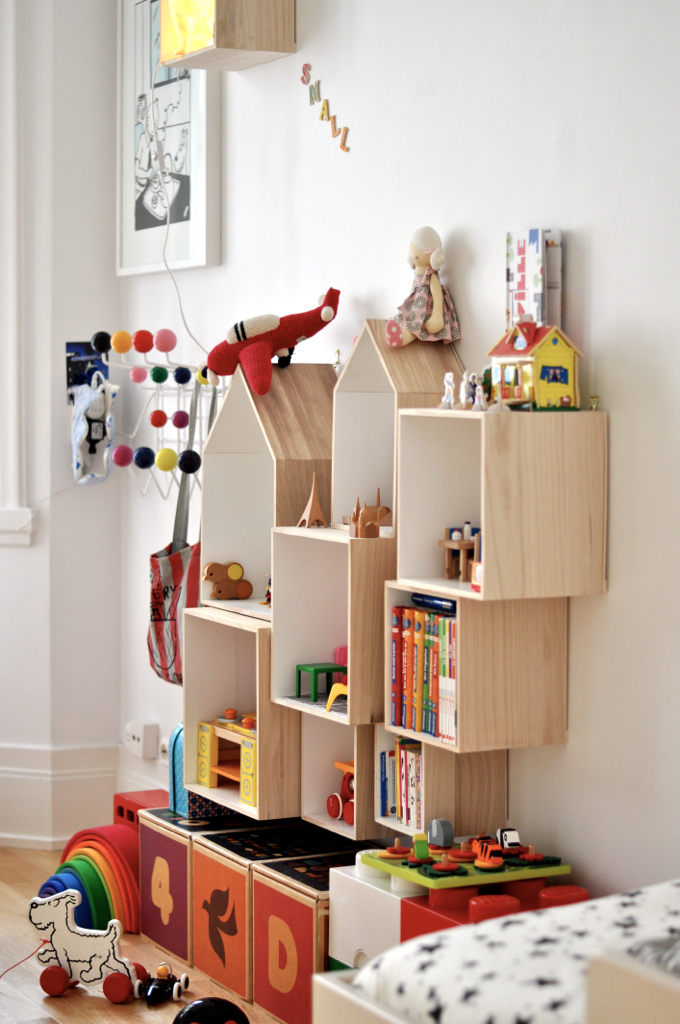 I'm in love with both of these rooms! The boxes in the top photo are from Bloomingville, which is basically Ferm Living on crack.  (Read: It's amazing).  I also loved the painted triangles on the wall boxes from Mini Style.  And don't you love that little reading nook?!
Anyways, read on to learn how to make quick & easy modern storage boxes using an Ikea hack:
---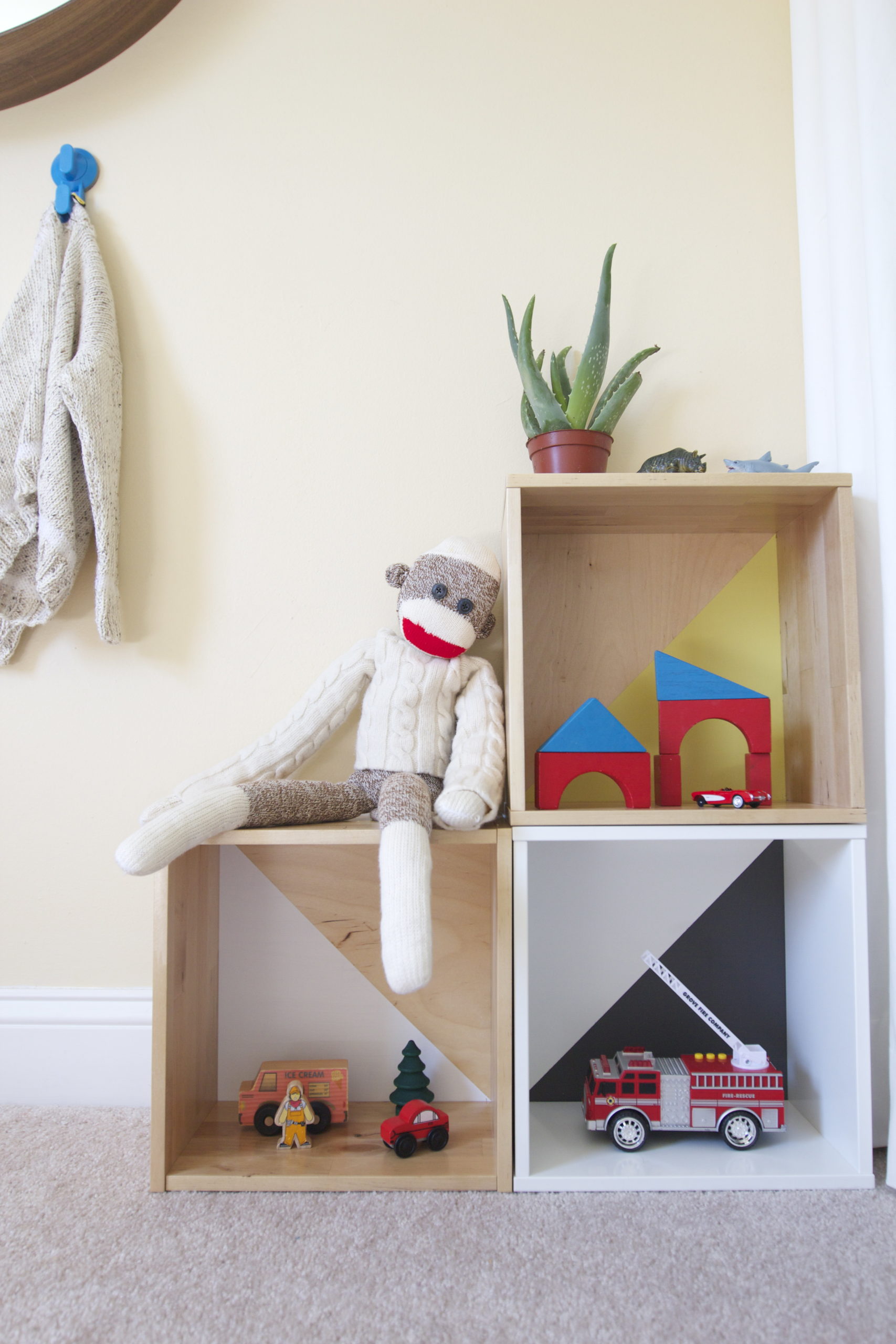 Supplies
3 FÖRHÖJA wall cabinets from Ikea (I used 2 birch, 1 white), $14.99 each
Medium-sized paint brush
Painter's tape
Paint (I used what I could find in our shed: white, grey, and green)
Medium grit sandpaper
First, remove the back pieces from their boxes and place on a covered surface.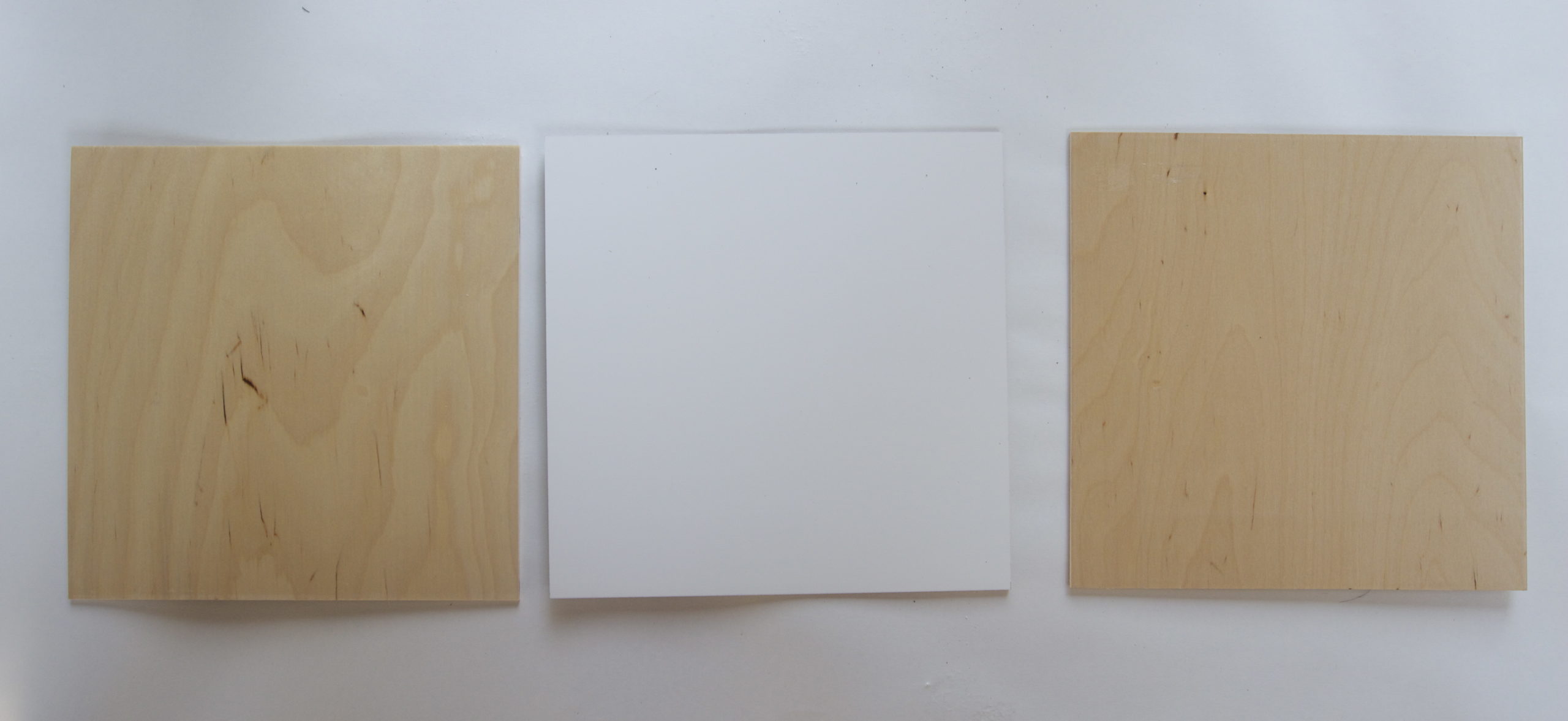 Place a strip of painter's tape from corner-to-corner, to create a triangle.  Lightly sand the area to be painted, going with the grain.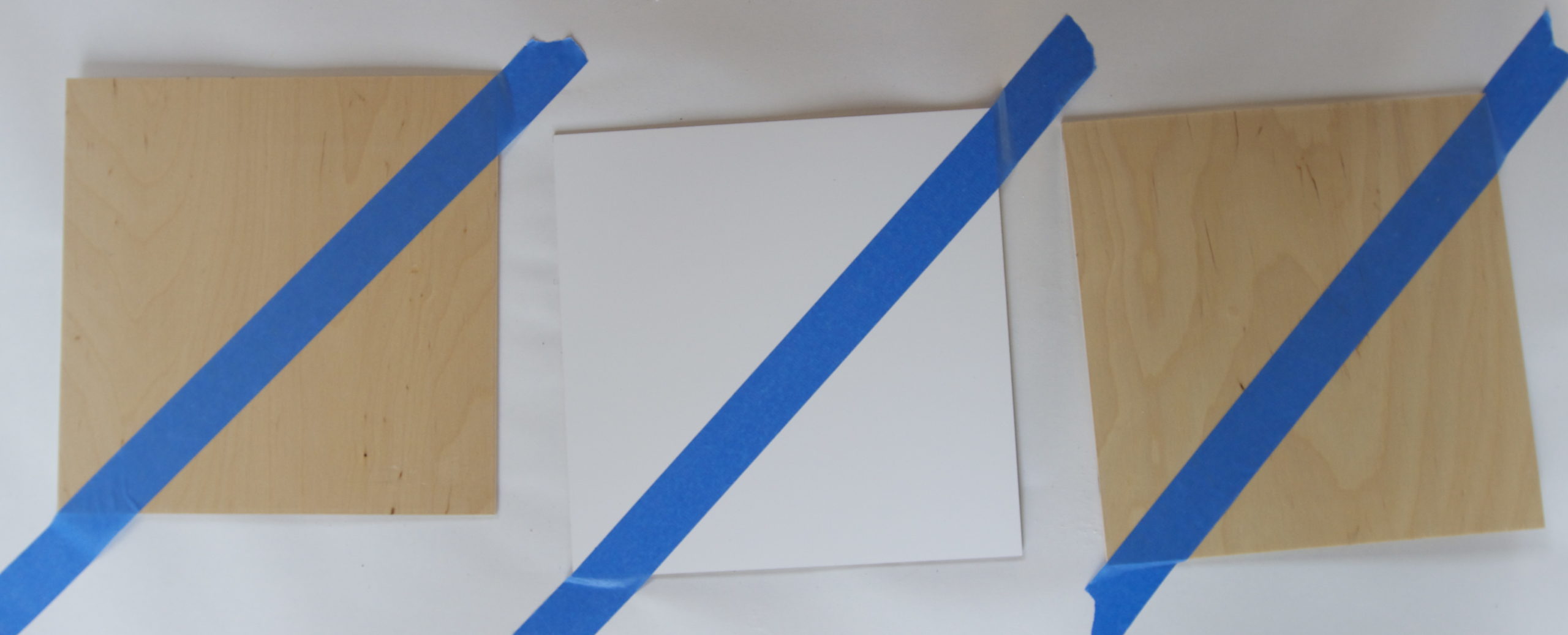 Paint two coats.  Let dry.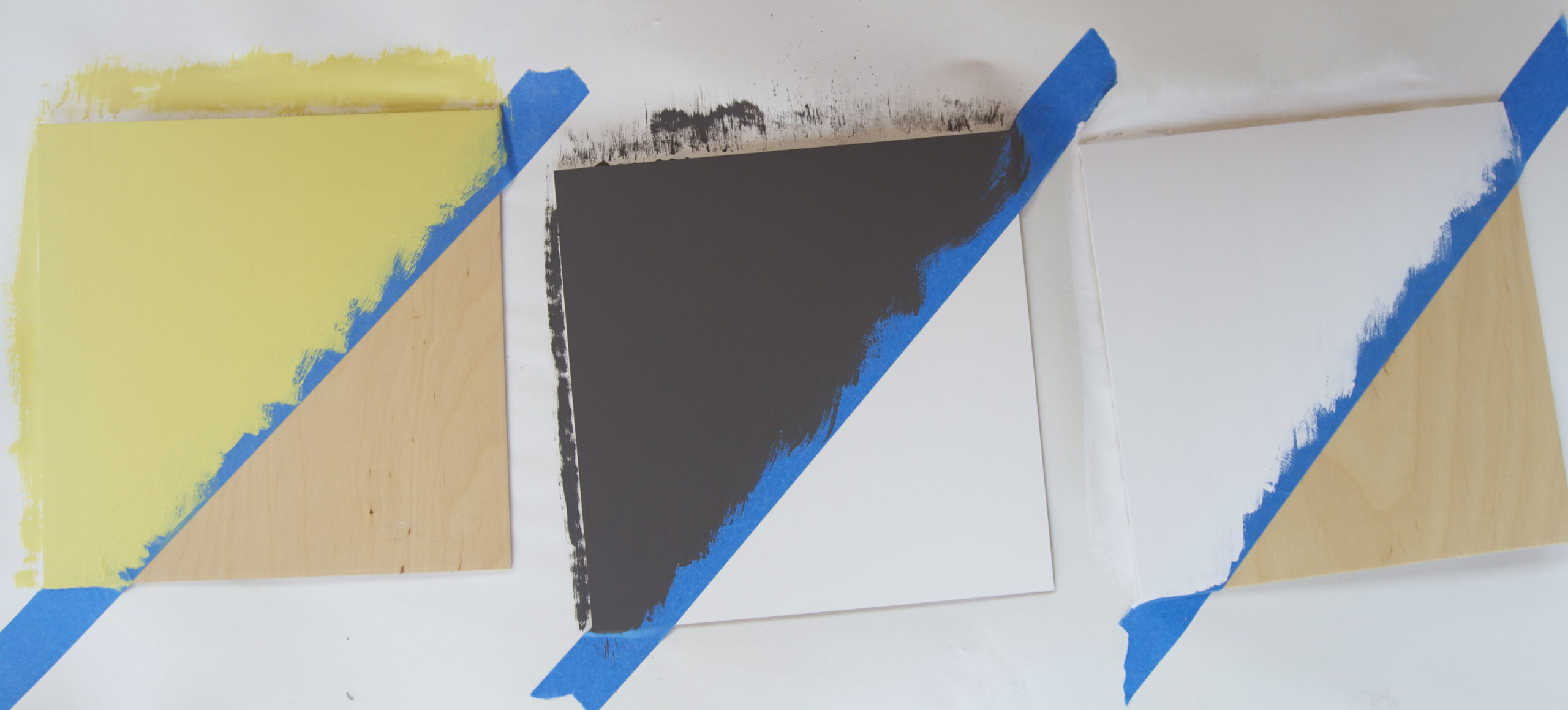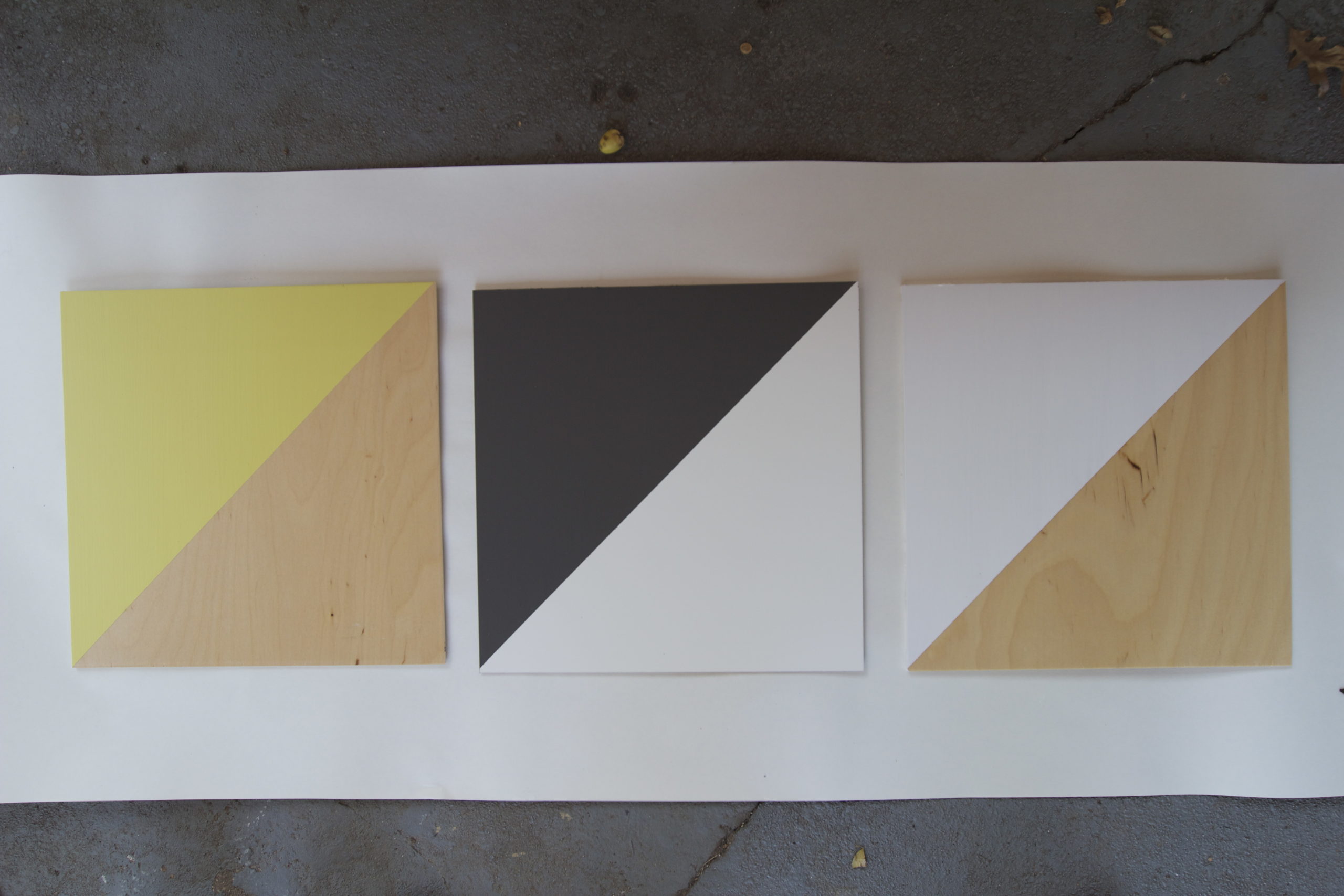 Assemble according to directions.  Style with your child's toys! Clinton and I had fun creating little "scenes" inside each box.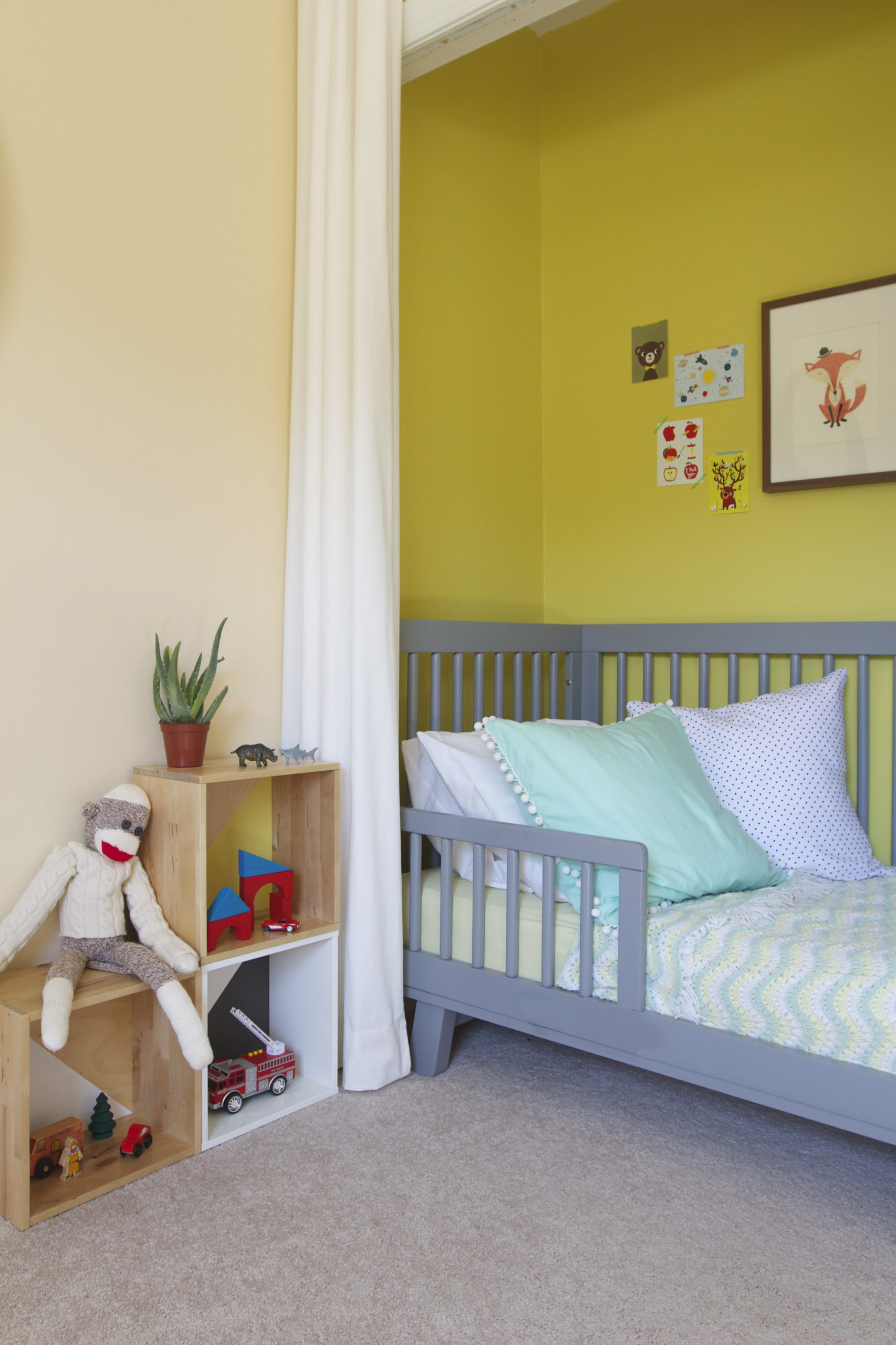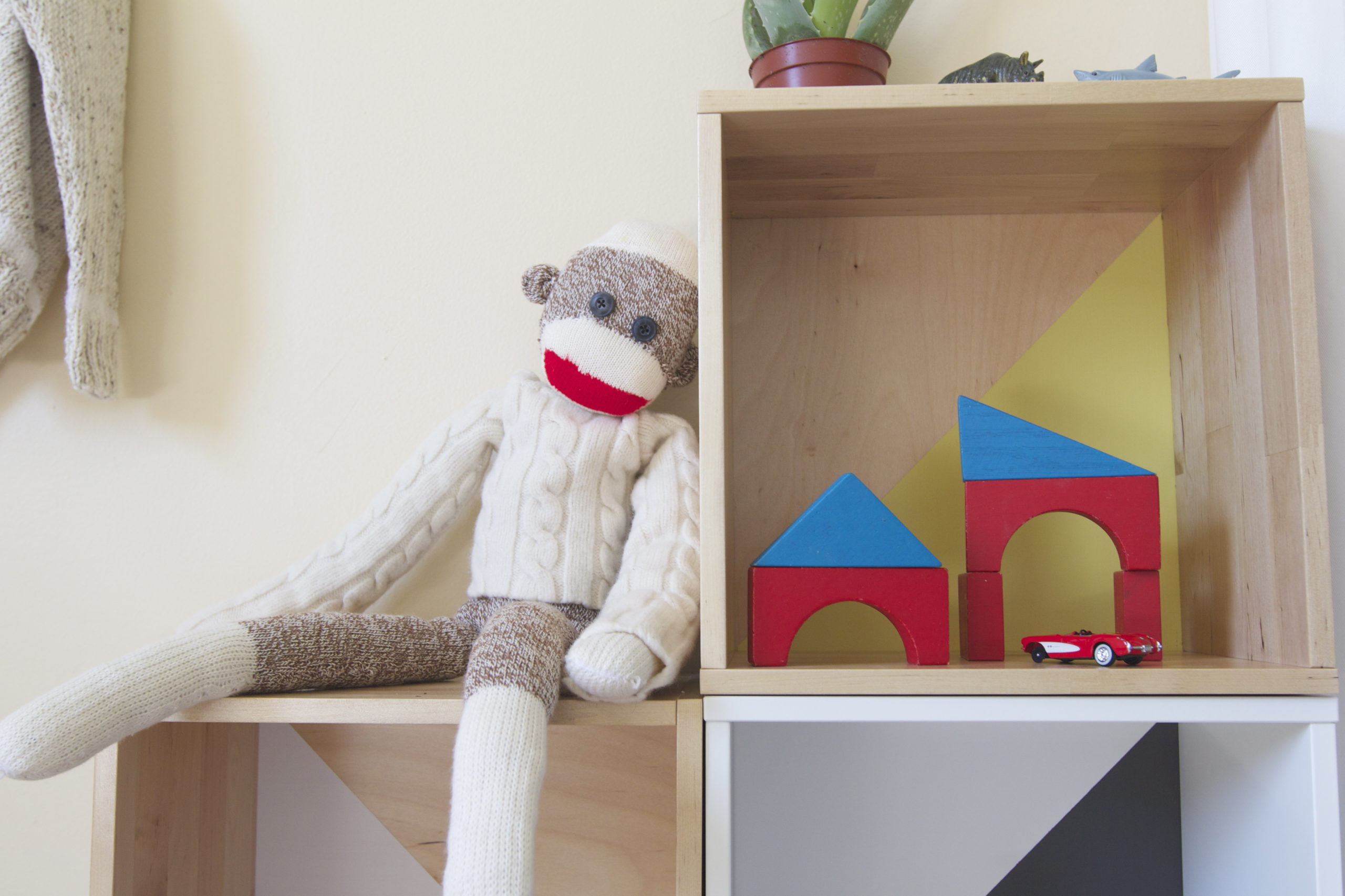 I've been working on the rest of Clinton's room which is–gasp–nearly finished! (Trumpets blare).  I'm waiting on a rug, poster, and a few pillows and as soon as they come in I'll post a before & after.
Do you have any unique ways to store toys? Have you tried this type of open wall storage before?