Design, Decoded: The Eames Plastic Shell Chair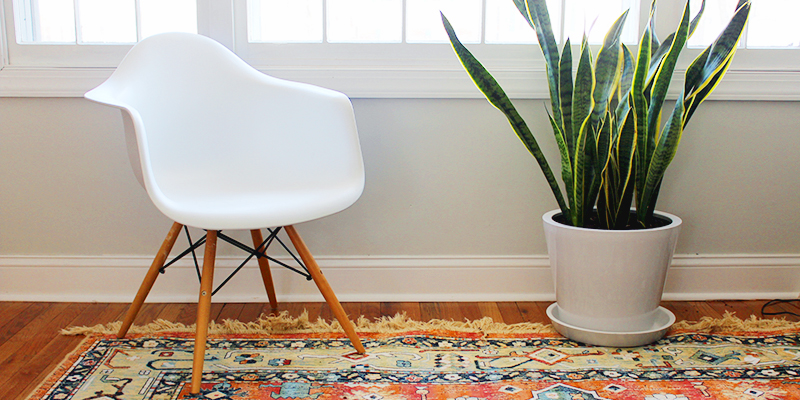 This post is part of a new series of history quickies, bite-sized looks at the minds & times behind famous designed objects. Each week a new iconic design piece will be highlighted, and I'll show you where you can get it on the cheap. Read the full series.
If you missed last week's post on Harry Bertoia, never fear! There were some truly gorgeous shots of Bertoia chairs in action on #designdecoded: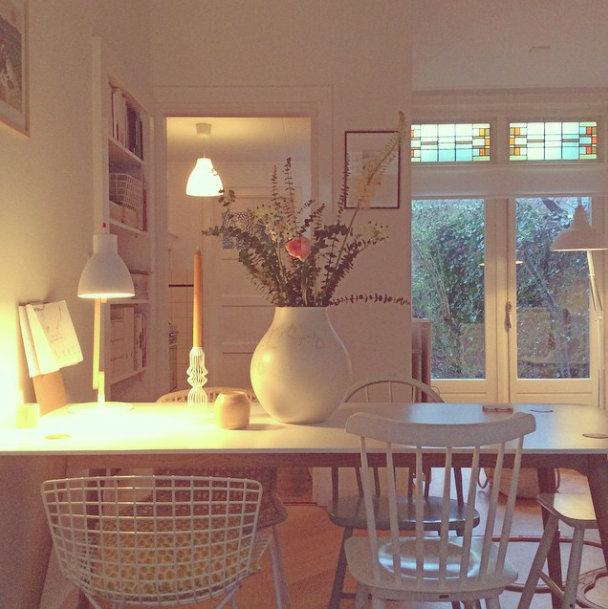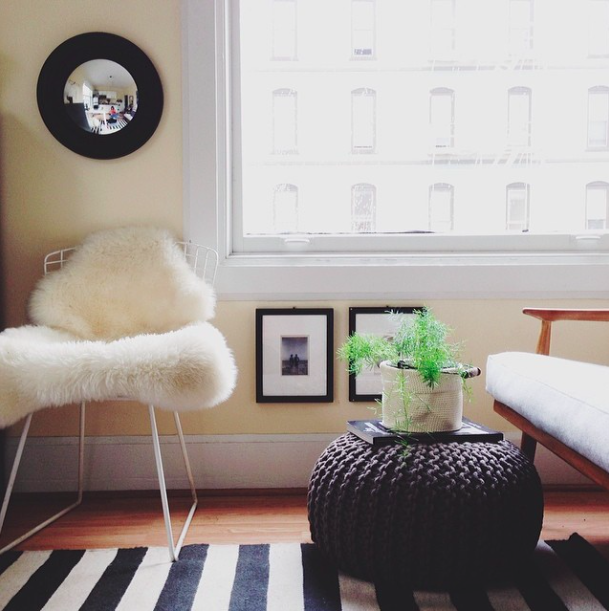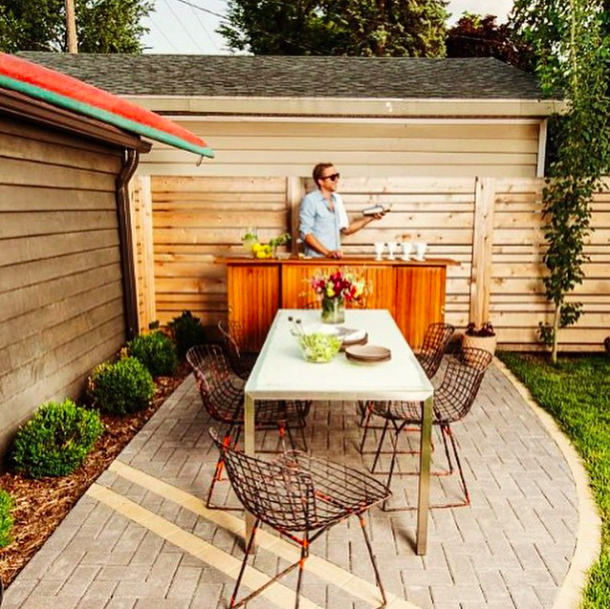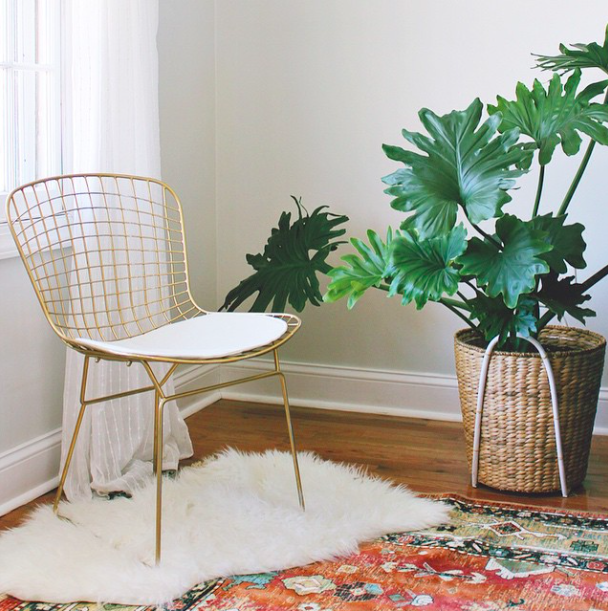 @zoetekers // @littledrill // @caseykeasler // @jordantaylornolan // @_jjorgensen_ // @juffrouwsill // @fiftytwoweekendsofdiy // @urbansoule
Tag your own iconic pieces on Instagram with the hashtag #designdecoded to be featured!
---
And now, this week's iconic design piece is (drum roll, please)…
These chairs are everywhere these days.  Whether they're rockers in a nursery, side chairs at a dining table, or armchairs like the one above — if you like mid-century design, you've gotta know the Eames plastic shell chair!
"Eames" actually refers to a married couple: Charles and Ray Eames, who are arguably the biggest names in American mid-century design.  They met and fell in love at Cranbrook Academy (ring any bells? They met Bertoia there too!) and married in 1941.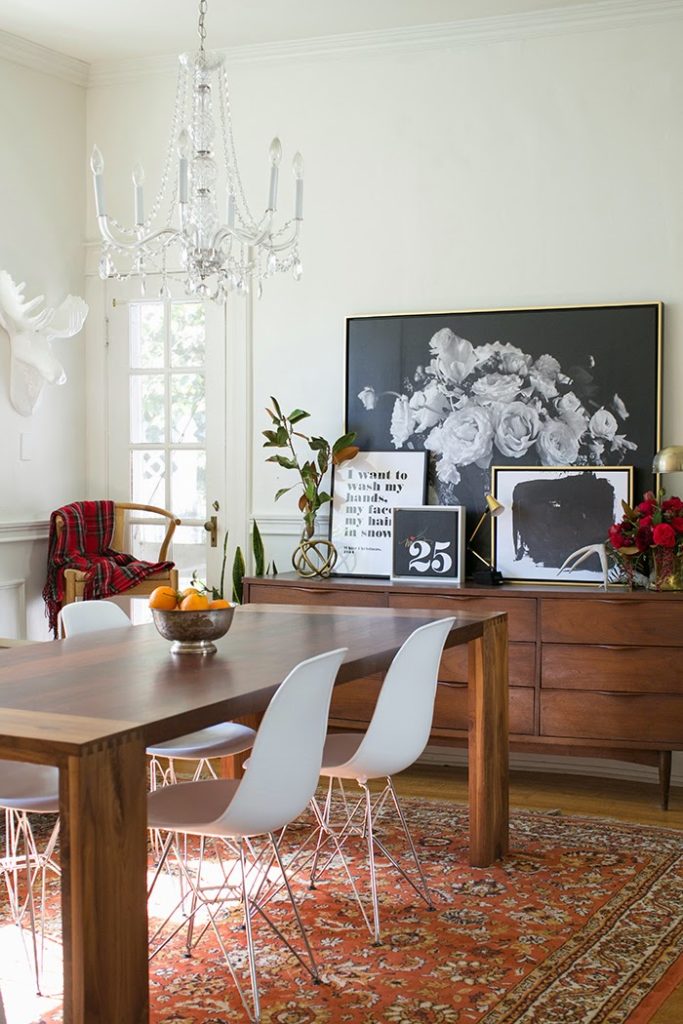 via The Makerista
If you read last week's post, you know the story of how they then left for California with Bertoia to try to find a method of laminating and molding wood that was inexpensive enough for mass-production, and later gave no credit to poor Harry. Poo.  (Eames plywood chairs are iconic too–but we'll talk about those another day!)
The chairs in question stem from a design the couple submitted in 1948 to MoMa's International Competition for Low-Cost Furniture Design, which was made from stamped metal.  It was too expensive to make, so the Eameses went back to the drawing board–eventually arriving at plastic reinforced with fiberglass, a material never before used in furniture.
The new chair was released in 1950 by Herman Miller, becoming the first mass-produced plastic chair.  Ever!
The Eames' designs were innovative for their absolute break with angular, Cubist chair forms that prevailed in 1930s chair designs.  They paved the way for a new organic, sculptural modernism in American design which is enjoying a resurgence in popularity today.  And they made their furniture affordable, easily mass-produced, light and moveable, and well-designed. Boom!
Want to see videos of how these chairs are made? It's crazy!
Sources:  Four Centuries of American Furniture by Oscar Fitzgerald, Herman Miller, "The History of the Eames Molded Plastic Chairs" by Kaitlin Handler, Met Museum.
Mid-century originals can be found on Craigslist, eBay, and Etsy, or authentic versions from Herman Miller .  But like almost any now-famous design piece, they're hardly what I would call "affordable."
If you love the look but want to save some dough, I found mine for only $99 on eBay.
Let's find the history in our homes!  If you have an Eames or an Eames-inspired shell chair, use the hashtag #designdecoded on Instagram and your photo might be featured on Annabode!