Amanda's DIY Crate Nightstands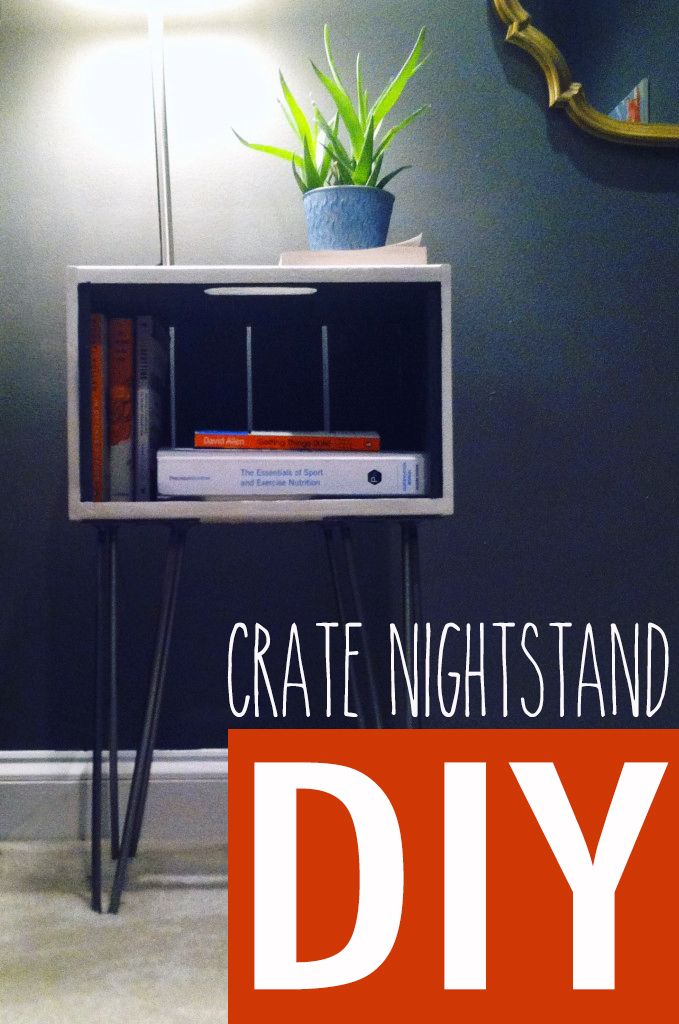 My fabulously talented friend, Amanda Smith, shared these DIY nightstands with me the other day. They are super simple to make–just crates and hairpin legs–but so cute!  From Amanda:
"H
ere are a few photos of the bedside tables I made using
your inspiration
! I made them out of crates that I got from one of my favorite farmers (Agora Farms)…they were free, I just painted them and paid for the hairpin legs that I found on etsy.  
They are two-tone with a darker grey inside and off white on the exterior. I'm kind of in love with them!"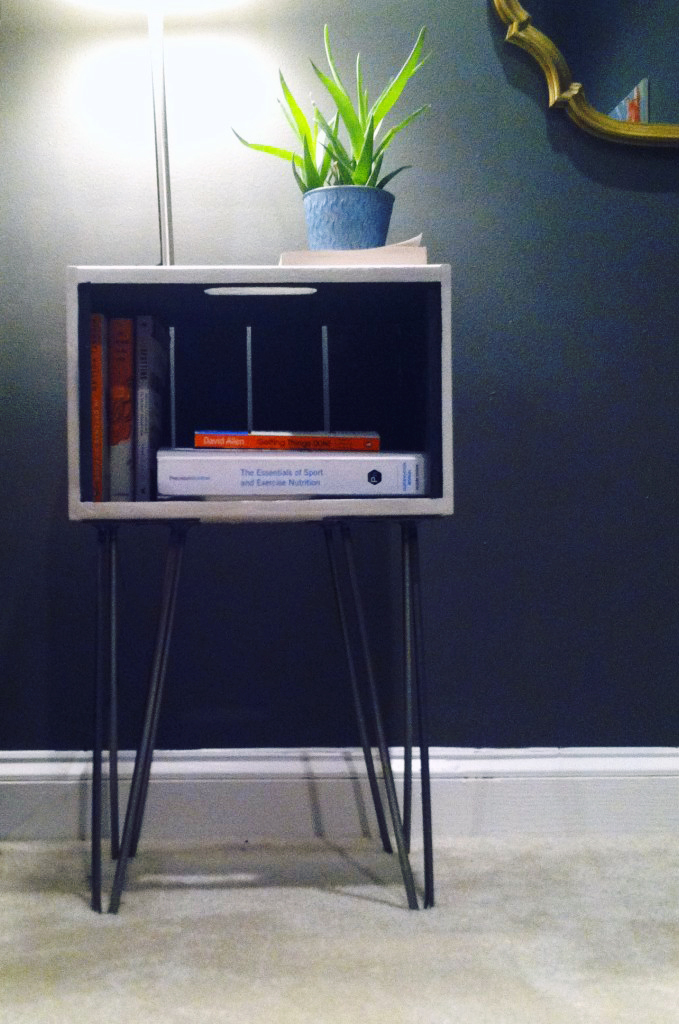 Me too!
---
DIY Crate Nightstand with Hairpin Legs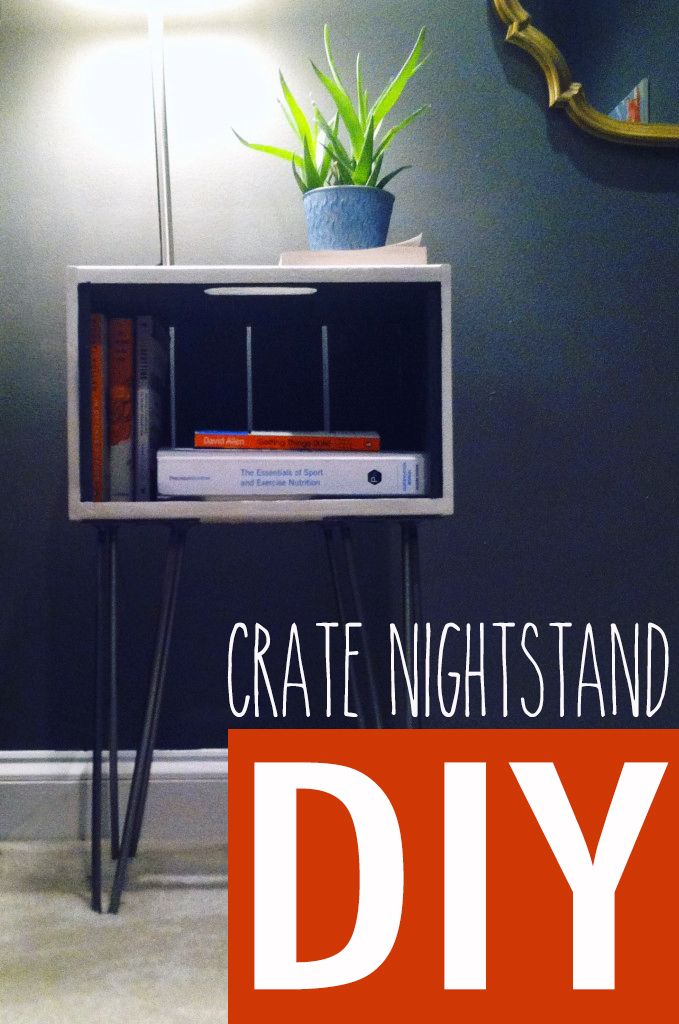 Photo: Amanda Smith
Supplies
Crate–check your local craft store
4 hairpin legs with screws (measure your crate and bed to make sure your choose the right length)
Two tones of gray paint, one dark and one light
Equipment
First paint the crate, with the lighter gray paint on the outside and the darker gray on the inside.  Let dry, then attach the harpin legs in each of the four corners with your drill.  It's as easy as that!
---
Amanda's talents are not just confined to end tables–she is also the owner and lead baker of Out of the Box Bakery, a gluten-free and paleo-friendly bakery that makes seriously yummy treats here in Washington, D.C.  Get a load of this goodness: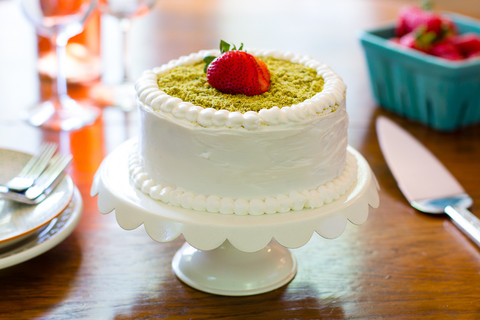 And check out their online store here.
Thanks for sharing Amanda!