What Does Slow Living Mean?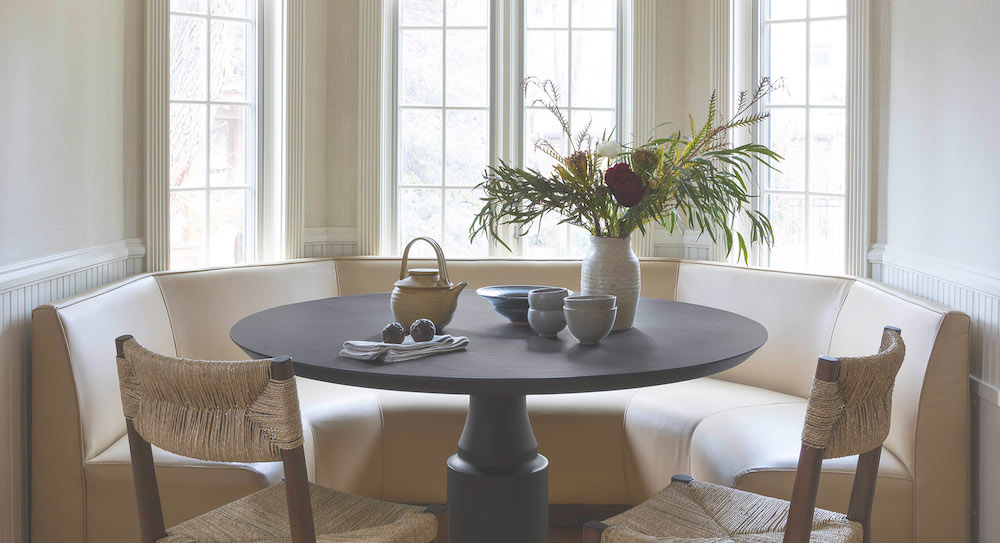 An Interview with the Annabode Team
Sometimes I wish I could return to my childhood—before the internet, cell phones, and endless channels and streaming. We are inundated with information and communication from the moment we wake up to the moment we close our eyes, much of it useless or unimportant.
I'm from a small town in rural New Hampshire and, despite living in Denver now, sometimes I wish my family could escape to the woods Walden-style and live out our fantasies of rustic living. Maybe we'll get there someday, but for now, I take respite in slowing down and living as mindfully as I can.
Read on to discover how our team approaches mindful living in their homes, with kids and commitments and everything that comes with a beautiful, messy life.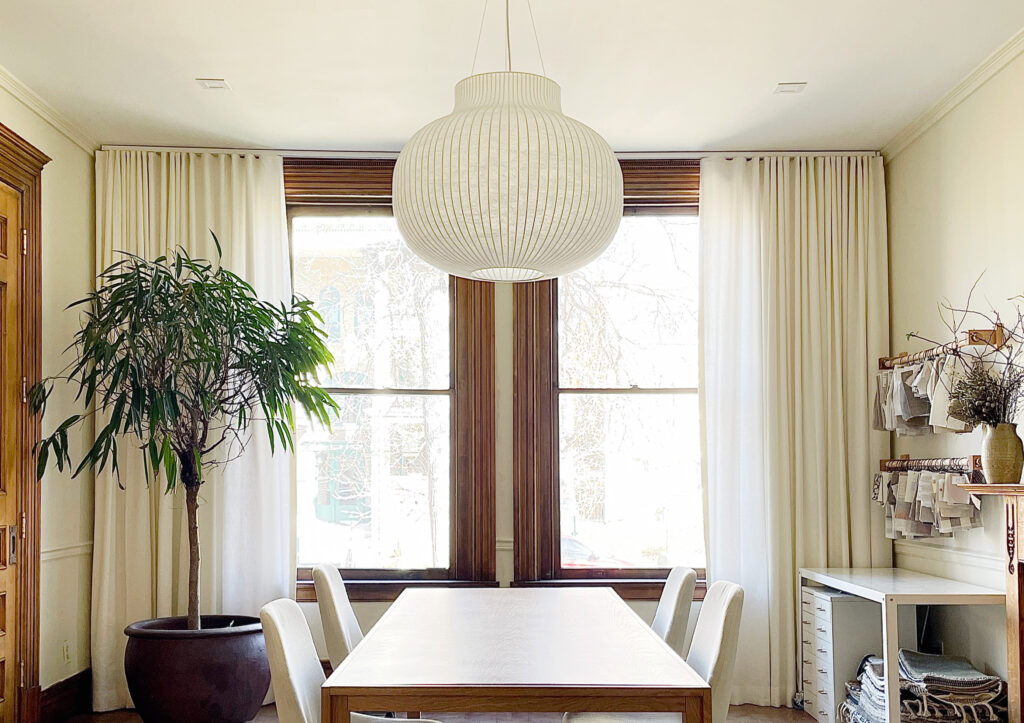 Katie Winovich | Junior Designer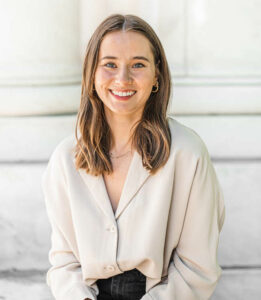 What does slow living mean to you?
To me, slow living means being intentional about my actions. It means waking up with intent and knowing what I need to do to have the most fulfilling day. It means before going to sleep reflecting on my day. By taking my intentions and reflections with me it is my goal to increase thoughtfulness in everything that I do.
How do you practice it?
I practice slow living best over the weekend while preparing meals. I love to wake up early and browse through my recipe books before deciding on the perfect meal. I have some food allergies so I then decide if I have to make any changes to the recipe to make it fit my lifestyle.
After the meal has been decided on I'll go to as many grocery stores as it takes. I love Pete's Fruits and Vegetables, Marczyk, and Levers Locavore, or of course, the farmers market best here in Denver!
Once I have everything I need I return home and begin cooking. I love slow cooking from scratch and being able to make adjustments to everything I make. To me, the process of chopping and cooking is truly healing.
Once the meal is prepared it's important that I create a special space to enjoy the meal. There's nothing that makes me feel more connected and intentional than preparing an all-day meal.
---
Anna Schumann | Project Coordinator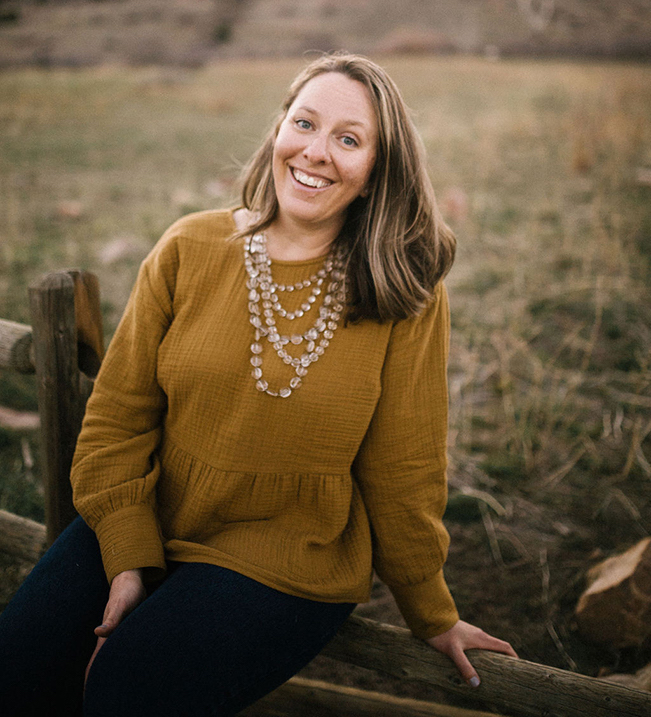 What does slow living mean to you?
For me, slow living means taking a calmer and more balanced approach to life. As a mom of two young children, by no means have I mastered this, but as our kiddos get older and the years (literally) fly by, balance and intentionality have become a higher priority.
How do you practice it?
I attempt to practice slow living by trying to be fully engaged in the moment.
A few tips that seem to work for me:
Making daily and weekly schedules (so my mind can rest knowing there's time to accomplish all of life's to-dos – at least on paper).
Incorporating both exercise and creativity into my weekly routine. When I make time to fill my bucket (even if it's at 5:00 am!), I show up differently for my family. I feel balanced and am more patient with all of my relationships. I have a few friends who wake up an hour before their families to spend time alone and enjoy the quiet. Whether they read, journal, or paint, these women set the tone for their day before the sun even comes up. I'd love to start trying this, too.
Prioritizing my time and energy on things that are life-giving rather than the opposite. My husband brought this practice to my attention recently and I'm so appreciative. Ensuring I spend my time on things that truly matter helps me feel fulfilled and like I'm working towards my goals. Hello, nature! Goodbye, screen time!
---
Anna Elyce Smith | Founder & Principal Designer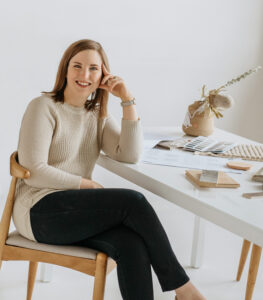 What does slow living mean to you?
For me, it means bringing mindfulness to the way you live your life—being an active participant and choosing how you want to spend your days and the person you want to be.
As opposed to living a life that is reactive or passive. Living more mindfully takes a good deal of slowing down and self-reflection.
What gets in the way? How do you overcome that?
The easy answer is time, kids, responsibilities—but I don't think that's true. The biggest challenge is changing my own mindset – just being mindful of priorities. If I prioritize the things that are important to me, I make time and space for them.
If I get caught up in the every day, in the length of my To-Do list, or in personal relationships—if I'm not being mindful or slowing down, then I hold myself back from what is most important.
When it comes to Marie Kondo and her book, we've always encouraged our kids to participate as much as they want to. Mostly they watch my husband and I comb through our possessions and weigh in when they have opinions, which we respect.
We help them go through their own clothes, toys, and books, and they have a final say in what they choose to keep.
My boys are 11 and 5 now and are definitely thoughtful about the things they own. All kids seem to be magpies, but it's not uncommon for them to bring out a box of things they've collected and no longer need, asking us to donate them. And it has helped a lot with Christmas and birthday lists—they are usually very short and only things they've put a lot of thought into.
---
Jenny Darco | Marketing & Operations Associate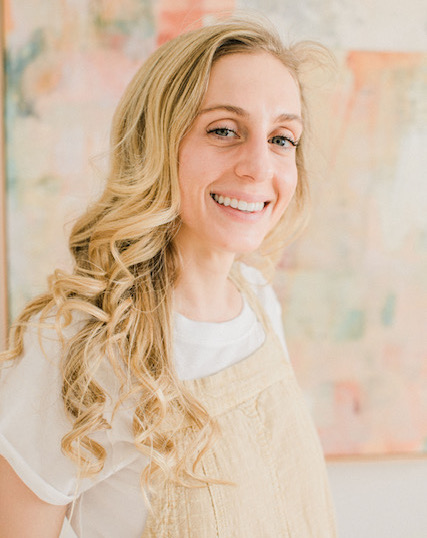 What does slow living mean to you?
For me, slow living means being conscious about living in alignment with my values and doing my best to incorporate these things into my daily life. Some of my core values include nature, movement, self-care, nourishing food, and personal connection; I try to create space for these things every day. In a broader sense, slow living means being mindful about how we structure our days, who we surround ourselves with, and what we put our energy into so that our lives feel meaningful.
Growing up in a remote town of 7 people in rural New Jersey taught me how to appreciate a slower way of life at a young age. Due to being geographically isolated, I developed an appreciation for nature, my family, and the plants and animals that lived around us. My formative experience has deeply influenced my values and understanding of slow living.
What gets in the way? How do you overcome that?
Mornings have always been important to me in that how I spend them sets the tone for my entire day. Being a mama to a four-month-old puppy (who I adore) definitely takes priority over what were once slow, quiet mornings, that felt spacious and intentional.
Luna reminds me to laugh, play, and go outside every day…sometimes even all three at 4am! She helps me remember to take care of myself so that I can show up more fully for her and those around me. She also reminds me to lighten up and not take everything so seriously. Mornings have taken on a new kind of intention, and Luna is how I overcome pretty much everything now. Oh, and I take a lot of baths. Like every single day.