How to Start the New Year Right + Two Big Announcements!
Happy 2015! I hope all of you enjoyed your holidays and had some relaxing time with family and friends. Our "vacation" (I call it that…I worked the entire time) in the snow and the mountains was rather hectic, and Austin and I felt ourselves stretched just a little too thin. We're happy to be back home now and to get into our regular routines—and I'm so glad to be posting again!
The New Year has always been one of my favorite times of the year. I love the feeling that you can do anything and be anything, and of course…I always conveniently forget that I've never kept a New Year's resolution past March.
But this year is different, right?
I really only made one resolution this year, which is to cut out all sugar from my diet. (Week 1 has been successful—now just 51 to go!). But yesterday Austin came up to me with an entire packet of his goals for 2015 that he created through the advice of blogger Mark Manson.
There was one exercise that I found so incredibly helpful that I had to share it: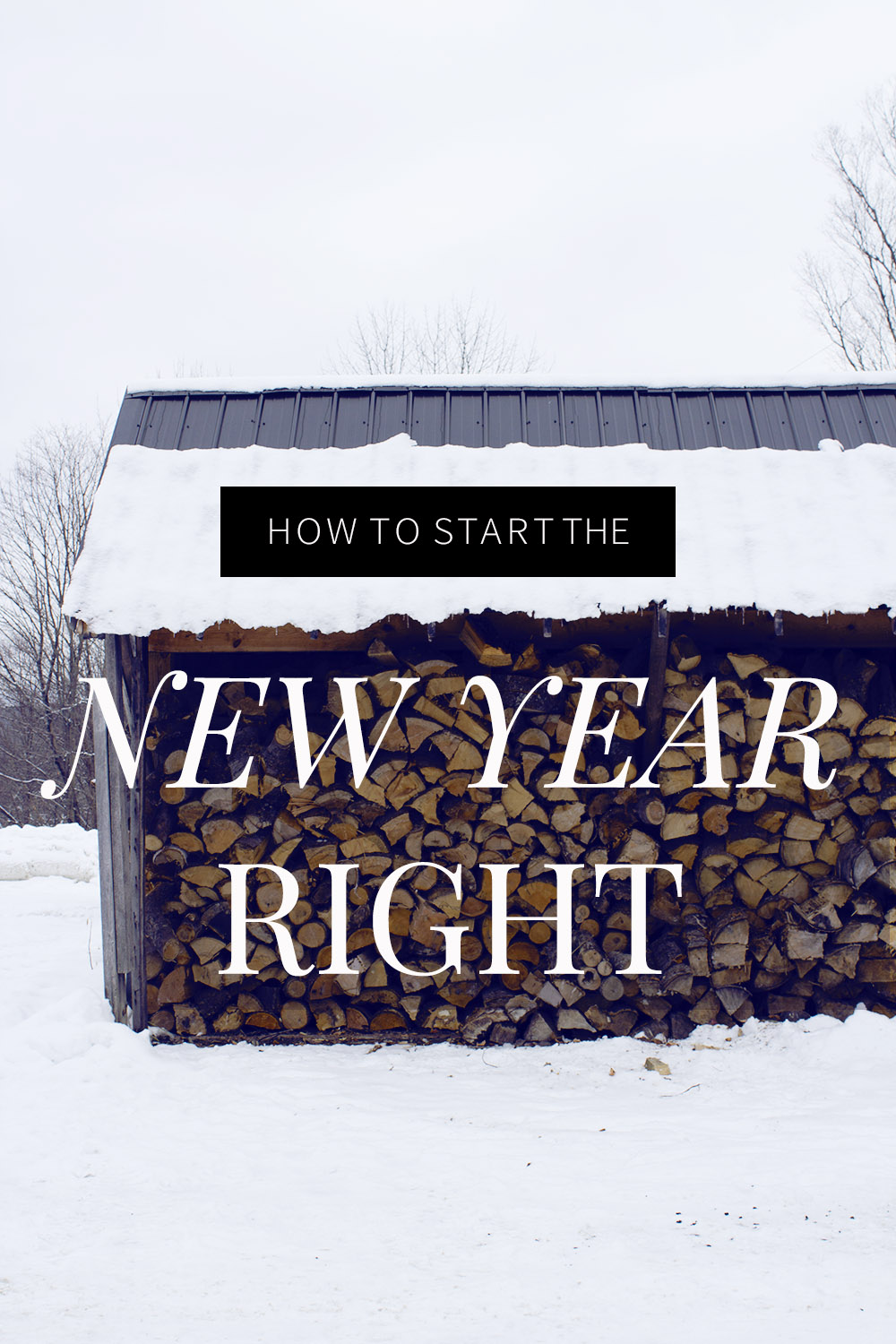 Basically, you break down all the activities you do in a typical week, how many hours you do them, and then on a scale of 1-10 rate the value they bring to your life. Then you assess what changes you can make to make your everyday life more fulfilling.
Here's what mine looked like: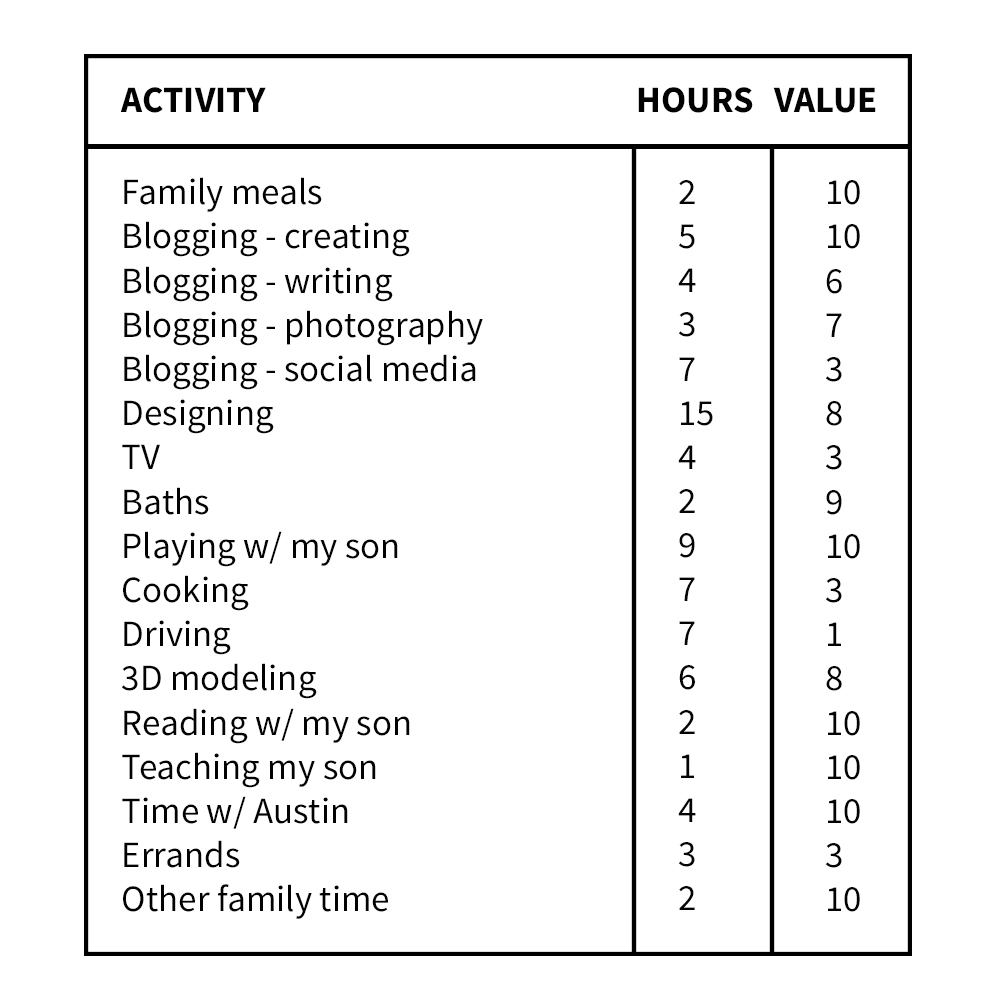 I quickly realized that there were things missing from this list that are really important to me, like hanging out with my friends, reading, being outside, and date nights. Austin and I are so busy and don't have a babysitter, so it's a rare treat when we actually get to go out and be adults. But writing it down like this made me see that we need to work harder to make it happen!
I want to spend more time on family meals, reading with my son, helping him learn, and in general spend more time together as a family.  On the flip side, I'd like to spend less time watching TV and on social media—the latter of which is difficult for a blogger, but I'm considering some time-saving programs and strategies that I hope to implement soon.
As to increasing the value of necessary things like cooking, driving, and running errands, I'm going to try listening to audiobooks during these things (and hey, there's my reading!).
I really love this exercise and encourage you to try it! It only takes about 10 minutes but it makes you look pretty honestly at your life. For the full materials, click here.
---
Finally, I have some big news that I'm bursting to share with you all! I'm happy to announce that I've joined the team of the fabulous blog Homemade By Carmona, and you'll be able to find even more DIY projects by me there every other month! Ursula, the creative force behind the blog, is so talented and has such beautiful style—I wish my home could look half as sophisticated as hers!  Not to mention she is just so lovely and sweet. Don't miss her home tour and be sure to follow along!
I've also been contributing posts to Decorilla—be sure to read my latest, The 10 Best New Year's Resolutions for Your Home.
I wish everyone a happy & healthy 2015!
I'd love to hear some of your New Year's Resolutions, or any big plans you have for your home (or life) this year!