The Best 10+ Tips for Decorating with Craigslist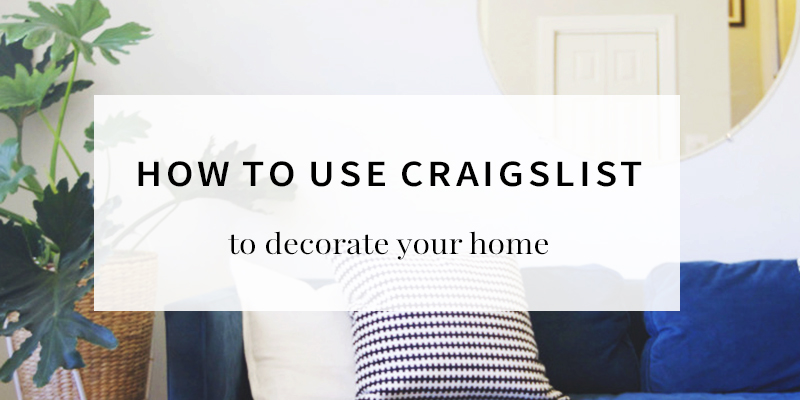 Craigslist is hands-down THE best way to furnish your home on a budget.  Not only is it environmentally friendly, it actually makes for a healthier home.  It's also a great source for finding original vintage and antique pieces–especially when it comes to mid-century style.  Plus, it's the perfect way to find pieces that no one else has!
I've used Craigslist to buy my dining table, end tables, night stands, coffee table, bookshelf, our dresser, my fiancé's desk, our daybed, my son's play table…the list goes on.  You can literally find anything you can imagine, from houseplants and landscaping to light fixtures and paint.
However, many of my friends have been hesitant to try it out, and I imagine some of you might be too.  So as a seasoned Craigslist comber, here are my DOs and DON'Ts of using Craigslist to decorate your home: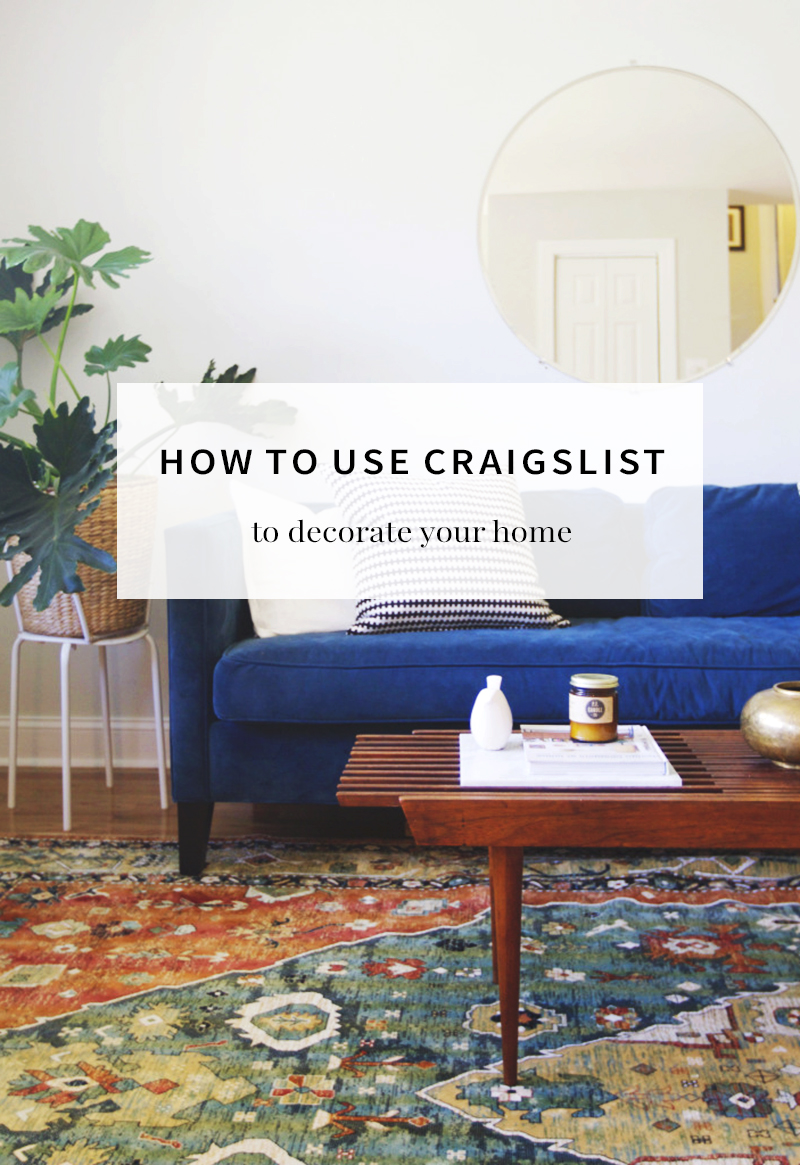 DO…
Try many different search terms.  Some people may list a couch, others a sofa, others a sectional…you get the idea.
Check daily until you find the perfect piece.  Set aside 10-15 minutes in the morning to search–if you're looking for, say, a sheepskin rug, the newest posts will be displayed first and you won't have to look at all the results every time.  It's better to check in the morning, as the best pieces can get snapped up quickly.
If you don't have a car, ask if they will deliver for another $10 or $20 (depending on the size of the item and the distance).  Many people are happy to do this!
If you do have a car, measure the interior to make sure whatever you're buying will fit.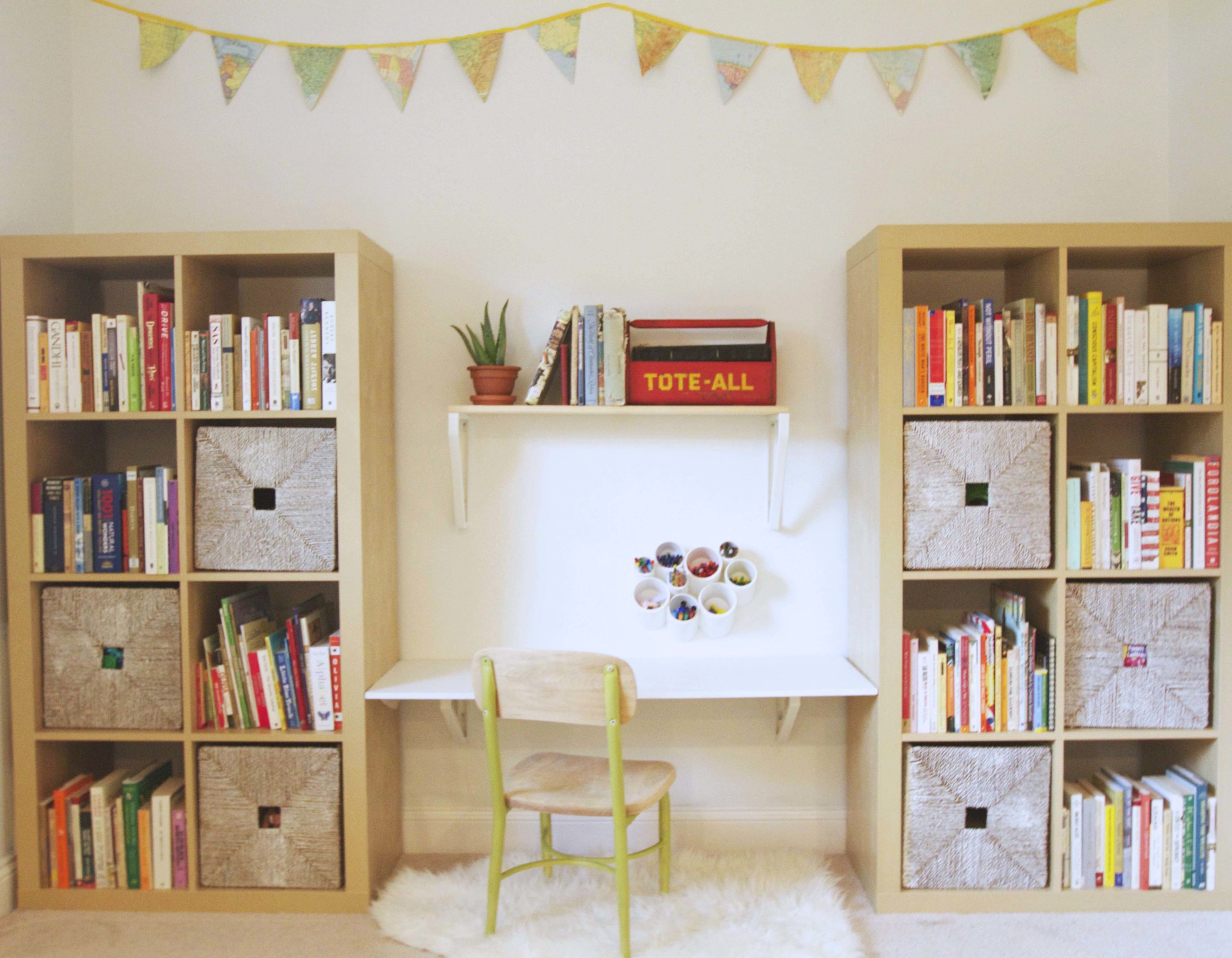 Offer a lower price–it never hurts to try!
Verify that they will help you move it, if it's a piece of furniture.  I've broken this rule before, and shown up to buy a bookcase from a pregnant lady in a walk-up.  I had to disassemble the entire thing and carry it piece-by-piece to my car…not fun.
Exchange phone numbers before you set out to pick the item up.  They may need to cancel, or you might find yourself driving around in circles looking for the right place.
Let someone know where you're going beforehand! Give them the name of the person and the address you are heading to.
Bring the exact amount, in cash.  There's a good chance they won't have change if you bring more, and no one is every impressed when you bring $5 or $10 less than the asking price "by mistake."
Inspect each piece carefully, in good light.  Look for scratches, stains, etc., but only if you think they'll bother you.
Exercise caution and common sense when purchasing anything upholstered.
Ask if they're selling anything else–you never know what you might find!
DON'T…
Be afraid to ask for more details if they are not listed in the posting.  If the photos are small or dark, ask for better ones.  If dimensions are not given, ask for them.  Ask about the condition, if its a smoke-free, pet-free home, etc.  The more you know beforehand, the less likely it is that you will waste your time looking at an item that won't work.
Bring a check.
Enter anyone's home if it makes you uncomfortable.  You have every right to ask them to meet you outside!
Be afraid to ask them to meet you in a public place instead of at their home.  Totally fine too!
Worry if you arrive and decide you don't like the item.  You're never committed.
Send money to anyone beforehand, unless it is through Paypal and you can verify that the seller has an actual business.
Now go save the earth, save your health, and save some serious dough!