My Top 5 Favorite Mid-Century Living Rooms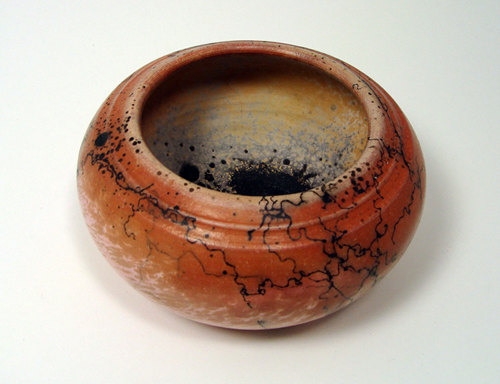 Is everybody relaxed from their three-day weekend?  Any mamas out there ready to pull their hair out? Either way, get ready to dig into some delicious design goodness!
My personal style has done a 180 over the past two years.  I like to think I woke up and "saw the light", but really there was just a lot of trial and error, trying things I thought I liked and realizing later I didn't. I was furnishing our first home, but I probably ended up returning two items for every three that I bought.  My style went from eclectic-Victorian-feminine-Anthropologie-esque to mid-century-boho-minimalist-Scandinavian (if that's even a thing).
I made lots of mistakes, and then I fixed them. And then I made some more.
Learning about good design has been such a process.  And it's been hard.  But I absolutely, without-a-doubt love it with a passion.  I'm hoping all you savvy ladies out there will tell me it gets easier!
The designers below really do make it look so simple.  I feel like everything they touch turns to gold, and they can look at room and come up with a beautiful design on the spot.  But of course, in reality there's a lot of hard work that's gone into making these living rooms so gorgeous.  So let's congratulate these women on a job well done!
Just because I love you guys, I'm sharing my top five favorite living rooms of all time!  If you aren't already, be sure to follow these ladies and take a peek at the rest of their homes (hint: they're just as amazing as their living rooms).
*Please remember to pin from the original source.
In no particular order, I give you:
1. Ashley Muir Bruhn's living room.
This room made me want a leather sofa for the first time, ever.  And don't those pillows just look incredible against the chocolate-y leather? I love how she's balanced the more feminine colors of the rug with the masculine lines and colors in the rest of the room.  Kilim forever, baby!
2. Erin Hiemstra's (recently updated) living room.
This little beauty was awesome before, but I love what she's just done with it.  The leaning artwork…that side table…utter perfection.  It doesn't hurt to have amazing windows like hers, either!
3. Dana Miller's living room. 
I love this room for its texture!  The warmth of the leather and wood is so pretty against the cool gray fabrics, and the shag rug and sheepskin give softness to the hard lines of that slat coffee table and brick wall.
4. Lauren's living room in Paris.
Lauren just gives you drips and dribbles of her living space, but every shot is amazing. She has this incredible mid-century sideboard that I've been drooling over for ages.  And take a look at that couch! Utter perfection.  See more of her apartment here.
5. Maryanne Moodie's living room.
My favorite thing about this room is how light and airy it is–I especially love the sheer white curtains on the windows.  But it also feels more open because the furnishings and decorations are at their most minimal; most people would have hung something above that credenza, but I like how that blank space lets the room breathe.
Like these spaces? Follow my Pinterest board for even more inspiration!
Do you have a favorite designer or space that you look at, time and time again?