The #1 Free Decorating Tool Every Designer Needs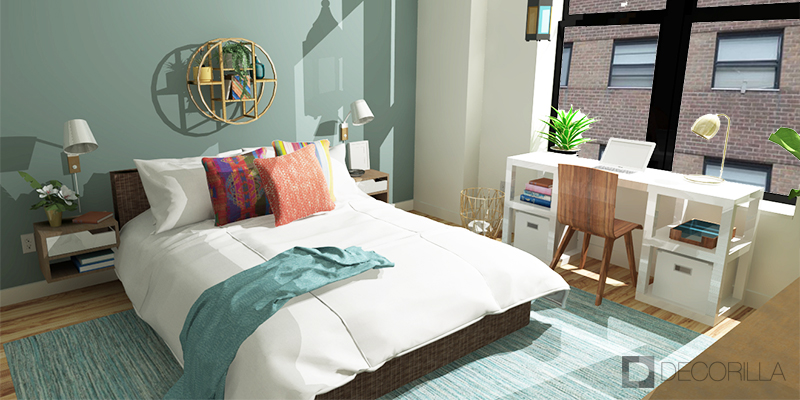 Um…you guys. Get ready to have your decorating socks knocked off. I'm going to share with you literally The. Best. Decorating. Tool. Ever. Created.
Really? The best you say?
Yes! I'm so serious about this, I've resorted to conversing with myself in this blog post. It's that good, it makes you go a little crazy.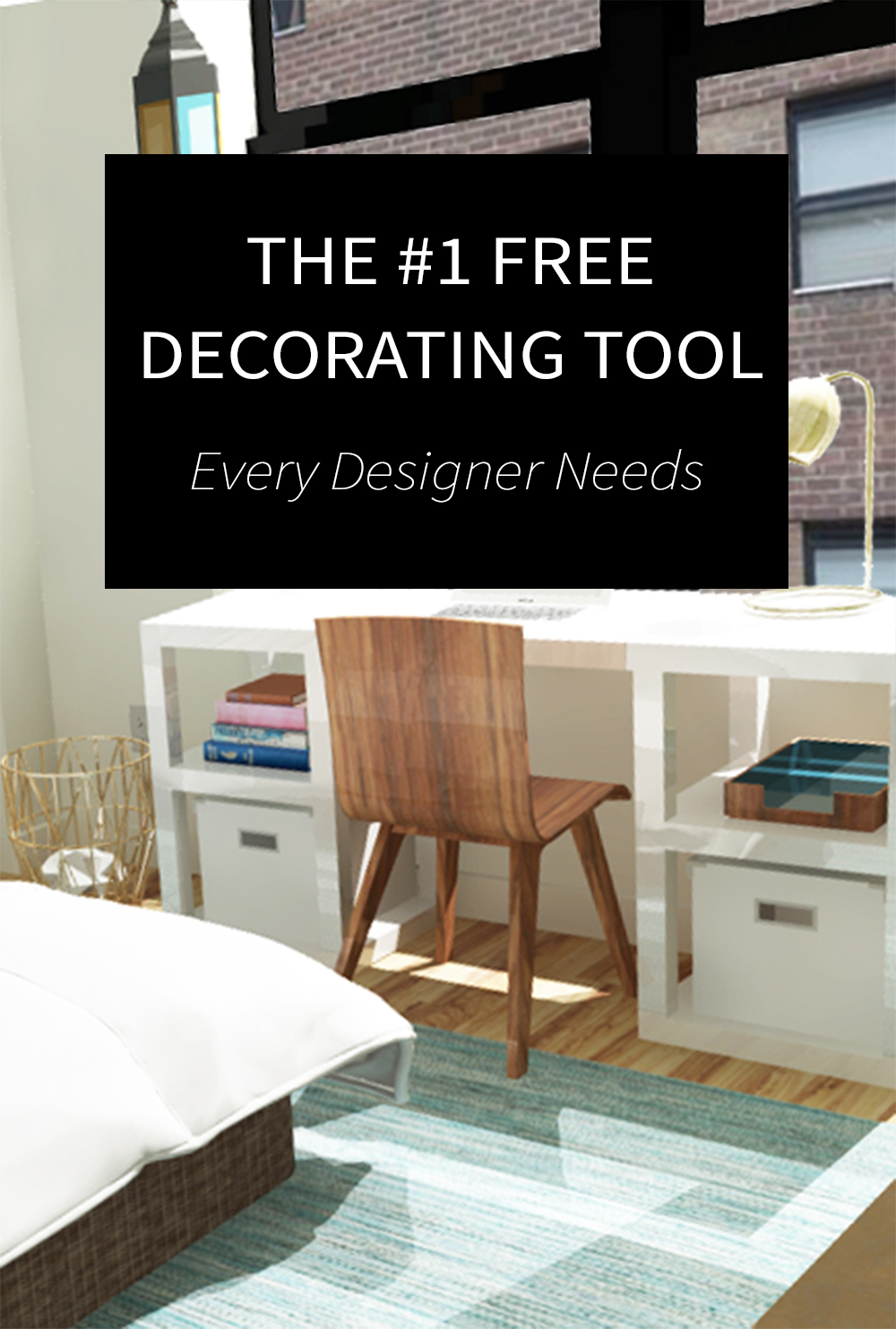 What is this divine decorative gift from above? How could I possibly visualize a room any better than making a mood board or using Photoshop?
Oh ho ho, naïve little Anna! Such silly questions. The answer though, is SketchUp Make.
Before I explain, let me show you what I mean:
Below is a mood board I recently created for a client in New Jersey. She and her fiancé had just moved into a new apartment and were hoping for a fresh look in their bedroom. They both wanted a bright, fun look that reflected their modern/contemporary style, with a little exotic/boho thrown in for good measure.
They had also had gorgeous professional engagement photos taken in Paris and wanted them displayed, and I ended up designing the entire room around two of them. It always helps to have a beautiful starting point, and the saturated colors in the pieces perfectly fit the vibe this couple was going for.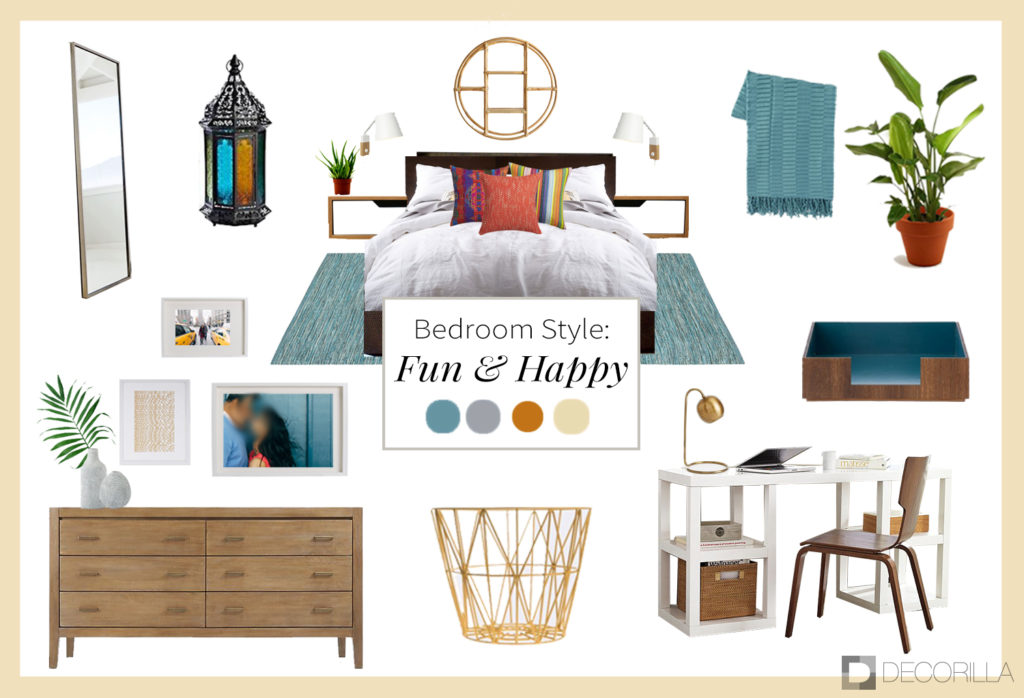 Several pieces of their existing furniture were kept: the rattan bed, Parson lacquer desk, Moroccan lantern, and bentwood chair, which you can see in the mood board above.
Here's what their bedroom looked like when they bought the place: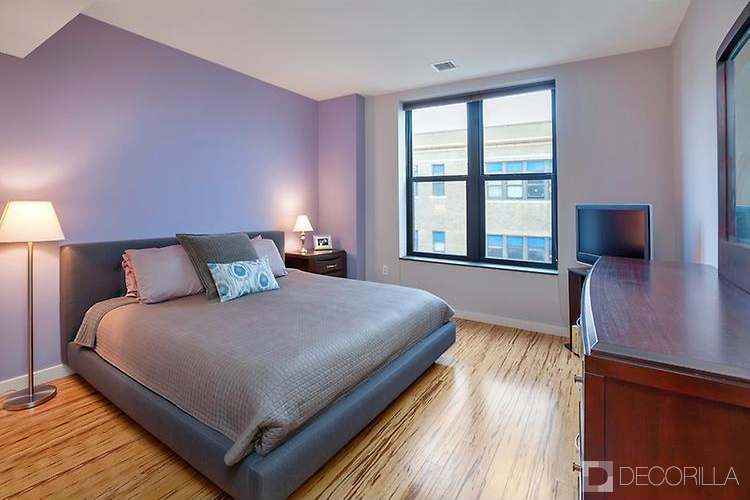 I'll admit, designing a bright, colorful bedroom around their dark, heavy bed was one tough cookie! I used a lot of white & metallic accents to lighten things up, and brought in tropical plants and bright, textured pillows to create a well-travelled feel. The floating nightstands, open desk, and a large floor mirror kept this smaller bedroom from feeling too claustrophobic (that bed didn't help).
Want to see it? Want to see SketchUp in action?!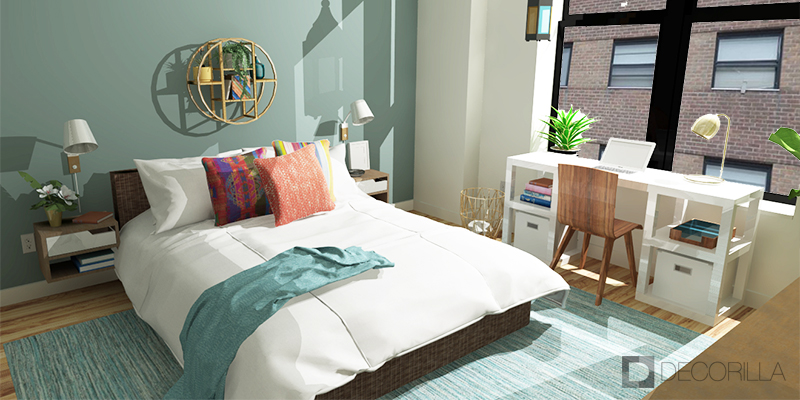 No, that's not a photograph! That is the a-mazingness of SketchUp (combined with a plugin called Podium, which adds the photo-realistic effect). You can literally design an entire room and see it perfectly before you buy anything. Recreate any room in your house, to scale! Decorate using the exact pieces you want, and see for yourself what works and what doesn't. Move things around, change paint colors, swap things in and out—you name it, you can do it in this program. But what's the best thing about SketchUp?
It's FREE.
You're welcome. Go download it now.
There's a learning curve for sure, but there are so many tutorials on the website (and the web) that I was able to master it in just a few weeks. Podium, the plugin that makes these images so pretty and realistic, can be downloaded for a 30-day free trial and then costs $95 to have forever. If you have a whole house to design, or are a professional, it's worth the investment—but if not, you have 30 days for free.
And now, I need your help! This room is finished except for choosing the paint color for the wall behind the bed. Thanks to SketchUp, I could see all the different options but unfortunately I still can't decide. That's where you come in!
Here are the options: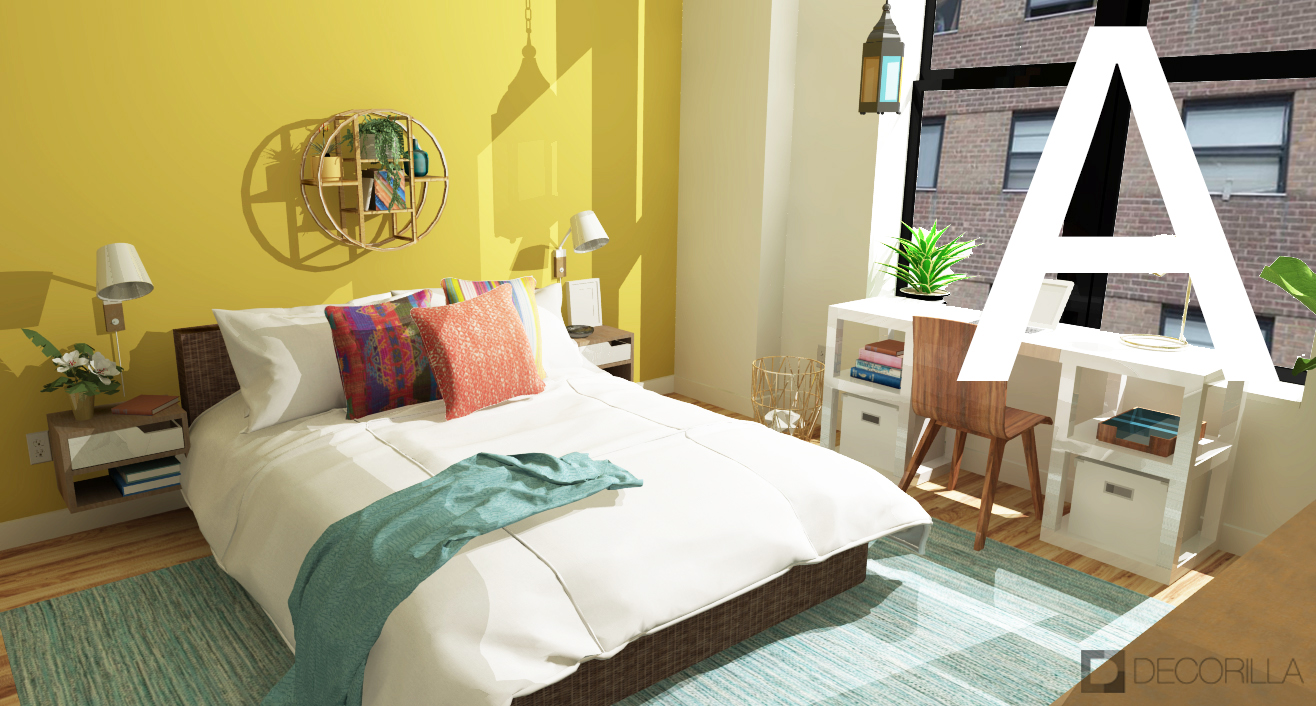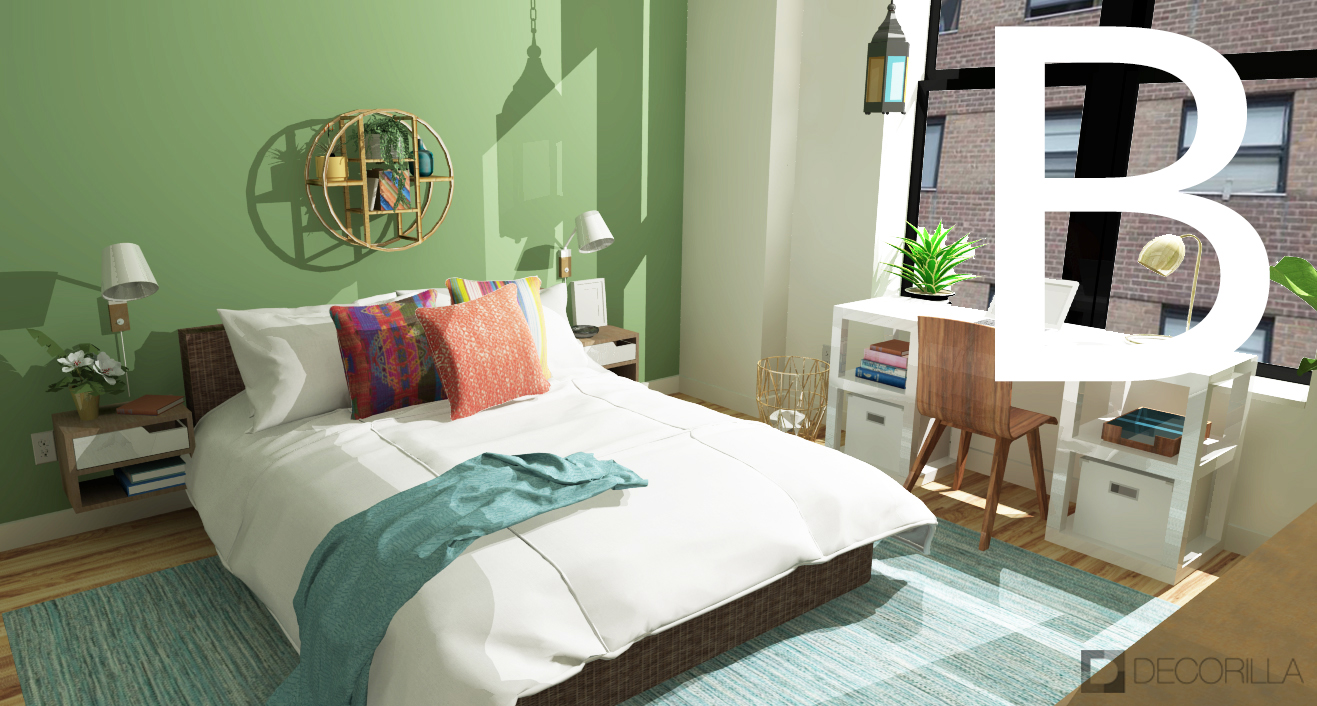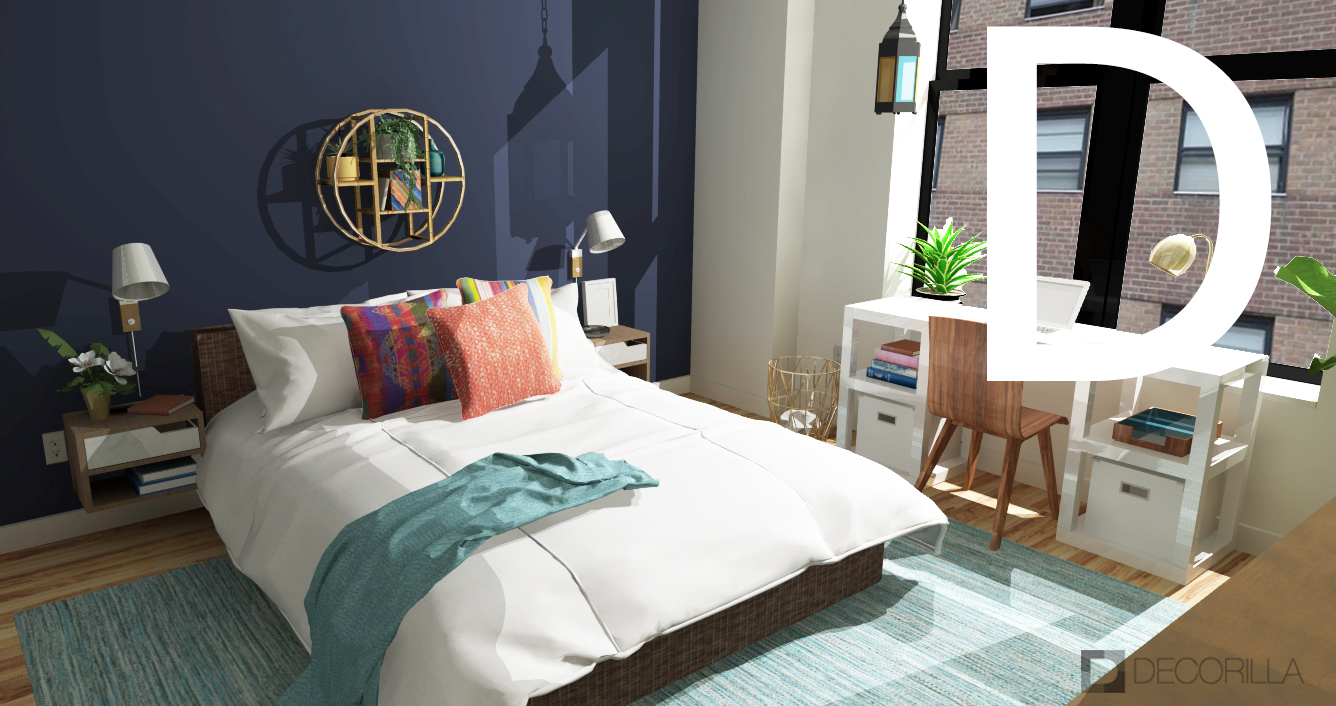 Tell me, which is your favorite? I made a fancy-schmancy poll for you to cast your vote below. I'm leaning towards Benjamin Moore Mountain Laurel, but it's so haaaaard.
[polldaddy poll=8632918]
Now I'm going to add a little self-promotional plug—if SketchUp seems daunting to you, if you don't have the time or willpower, or if you just think this is really cool but want someone else to do it for you (which would most certainly have been my answer a few months ago), I do this for a living and I can do it for you! See my portfolio here and click "Invite to Project" under my photograph.  Need some time to decide? You can always find the "Hire Me" link at the top of the page.
*This post is not sponsored in any way by SketchUp, Podium, or Decorilla—I just love them all so much, I had to share!
How do you visualize a room you're working on? Would you ever try a program like this? Leave a comment below and let me know!