6 Stylish + Modern Ideas for Your Entryway or Mudroom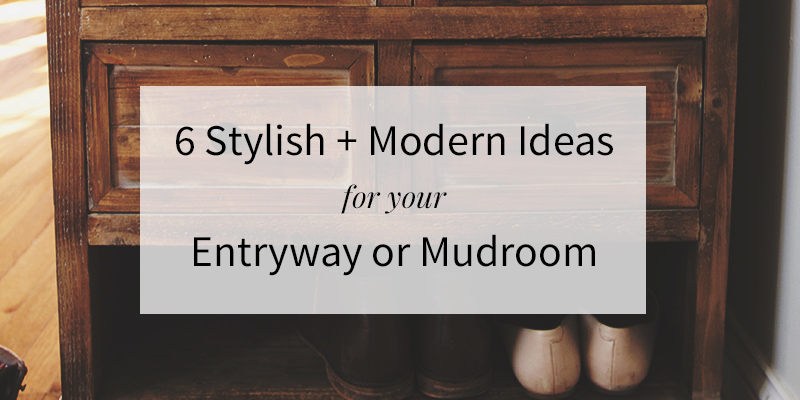 Remember, first impressions count! Entryways are often neglected, but they offer visitors their first glimpse at your house and should be treated with the same attention to style as you would give your living or dining room. I know, I know…it can be difficult to keep an entryway clean and organized, because they also act as a dumping ground for mail, keys, bags, packages, etc.  Especially when kiddos are involved, things can get a little out of hand.
So how do you tame that mess?
By taking some cues from my favorite modern entryways! These spaces have utilized unique and stylish features that are both beautiful and functional.  The two things I like best.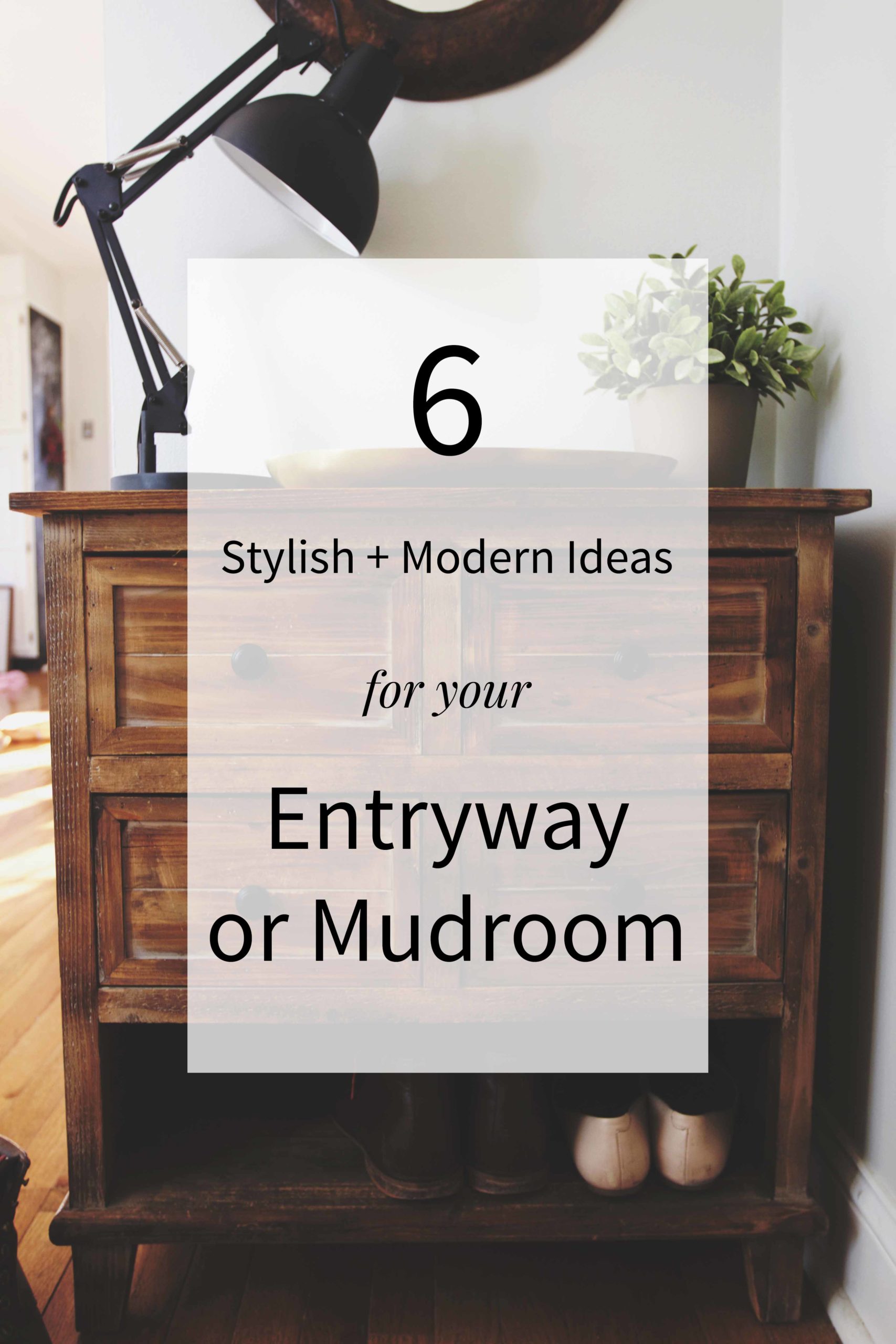 1.  Everyone needs a place to sit while pulling off their winter boots.  If you don't have a bench lying around, why not make one with some plywood and a few stools?
2. While you're at it, take another cue from this entryway and step away from the typical railing + hooks combo.  Instead, attach a closet or curtain rod with some S-hooks for a fresh take on hanging storage!
3. Spring for an acrylic entryway table.  It instantly glams up the space! CB2 sells a great one here.
4. Color-block your walls in a deep tone.  Anything hung on the wall will instantly pop!
5. Make a DIY copper shoe rack, à la my girl Jen at Fresh Crush!
6. If you're without a closet, use baskets beneath a bench to organize hats, mittens, shoes, etc.  Even better if they're slightly mismatched.
Our entryway is a work-in-progress.  I love the storage table we have now, but it's just a little too low and the mirror is just too small.  I'd also like to make it more modern (perhaps with the mirror…that thick frame on the poster is killing me, too).  New pieces aren't in the budget at the moment, so it will stay looking like this for now: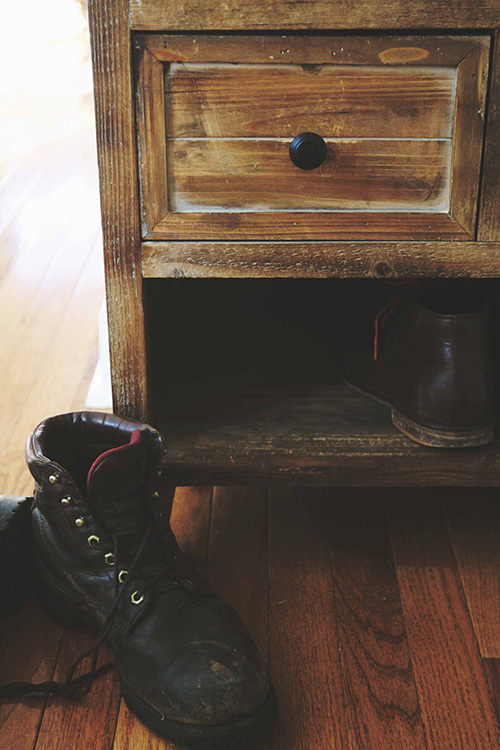 Do you struggle with keeping your entryway organized? Or do you have any creative storage solutions? I'd love to hear them!