7 Before and Afters You Have to See to Believe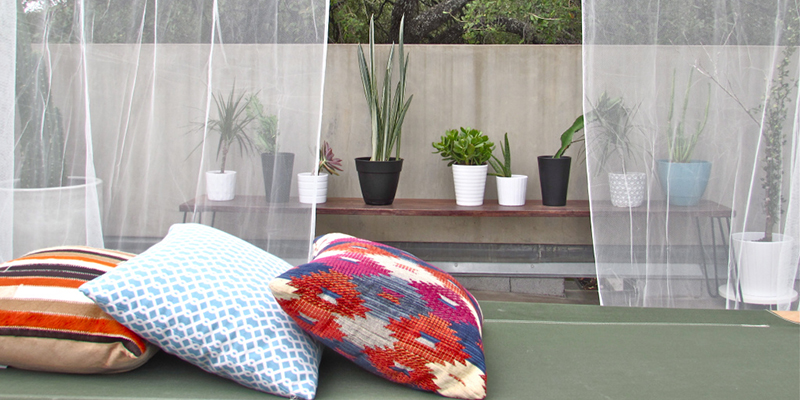 In case you missed it, the One Room Challenge ended this week.  I posted the big reveal of my son's playroom yesterday, and afterwards spent time exploring all the other incredible rooms from the 20 professionals and 90+ bloggers who participated.  I am seriously awed by the talent and creativity of these women!
So much time, energy (and $$) went into these projects, I wish I could give them all their due here–but instead I've chosen six of my favorites to share with you.  These are some seriously stylish room transformations (+ one rooftop deck) that I'm literally drooling over. Check them out, and don't forget to visit the other rooms over at Calling it Home.  A very big thank you goes out to Linda for organizing this event!  It was so much fun to follow everyone's progress and encourage each other to make the deadline.  Can't wait for the next one!
---
1. Celine's rooftop deck makeover on Aquahaus.  If you're a fan of mid-century design and you're not familiar with Celine, you need to start reading this blog now.  Her home is just…unbelievable.  She actually tackled two rooftop decks for this challenge, and I can't decide which I like more! (Pictured is deck #2):
---
2. Erin Neally's blog Holtwood Hipster is one of my new favorites.  Her bedroom was lovely before, but the new look is more masculine and dramatic–that wall! That light! Just fabulous.
---
3. I just can't get over Beth Barden's mudroom transformation on design POST Interiors. I'm keeping this one for inspiration in our next house, because alas, our current home is too small for a mudroom.  I love the fiddle-leaf fig painting, the hairpin leg bench, and the gray slat wall behind. Functional and beautiful!
---
4. Vanessa Francis' builder kitchen makeover on Decor Happy is in-sane, mostly because she didn't change the layout of the kitchen or the cabinets at all.  And look at the end result!  The black-and-white wallpaper with those bar stools is just too cute, and adding antique mirrors to her cabinet fronts was such a genius move.
---
5. Shannon's bedroom transformation on Burlap and Lace.  I love the colors and patterns that she introduced here, especially how she styled her jewelry (click through to see some seriously pretty details).
---
6. Jessica's boys' camp bedroom makeover on Dear Emmeline.  Technically the 'before' photo is from when they first moved in, but it's cool to see how far the room has come since then. I especially love how she painted the trim in that forest green!  And how adorable is that plant stand?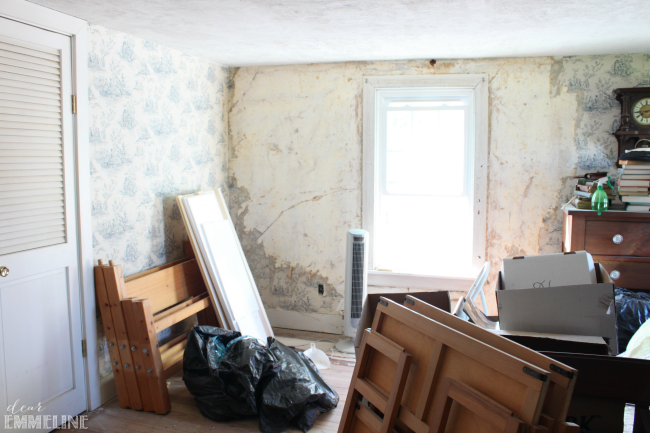 ---
7. And finally, this kitchen overhaul by Naomi at Design Manifest.  Naomi was one of the 20 professional interior designers who participated in the ORC, and her new kitchen is just gorgeous!  The hardware and that veined marble is so elegant, and you should click through to see her backsplash!
---
Well, there they are! My favorites from the past few weeks.  Don't forget to visit the other AWESOME rooms and click, pin, and share to show your love for all these ladies' hard work! And be sure to check out my own big reveal of C's playroom and let me know what you think of it.  Congratulations to all the participants! You guys ROCK.