Before & After: Mid-Century Armchair Gets a Facelift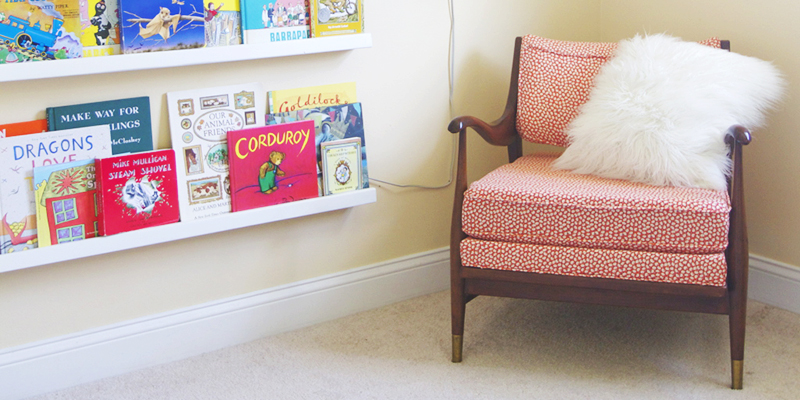 My mother is an amazing seamstress.  While I was growing up, she was the costume designer for the drama department at the local high school.  I can still remember the rhythm of her sewing machine, punctuated now and then when she changed directions or cut a thread.  She created every Halloween costume my sisters and I wore, from Marie Antoinette to Scarlett O'Hara (even back then, I had a thing for history!).
I, however, have not used a sewing machine since my 6th grade Home Ec class when we made the requisite patchwork pillows.  When I purchased this chair off of Craigslist a few weeks ago, I decided to try my hand at reupholstering it.  And although I managed to do the top and bottom by hand, when it came time to do the cushion I broke down and bought my very first sewing machine!  (More on that later.)
Never having upholstered anything before, I scoured the blogosphere for tutorials beforehand and ended up with Jenny Komenda's tutorial on Little Green Notebook (I highly recommend it if you're a first-timer, as she is very thorough).  BOY was this a lot more time-consuming than I realized! I don't even know how many hours I put into this chair–not to mention the definite blood, sweat, and even a few tears.  But now that it's finished I can bask in all its mid-century glory…
Here is the transformation!
Before: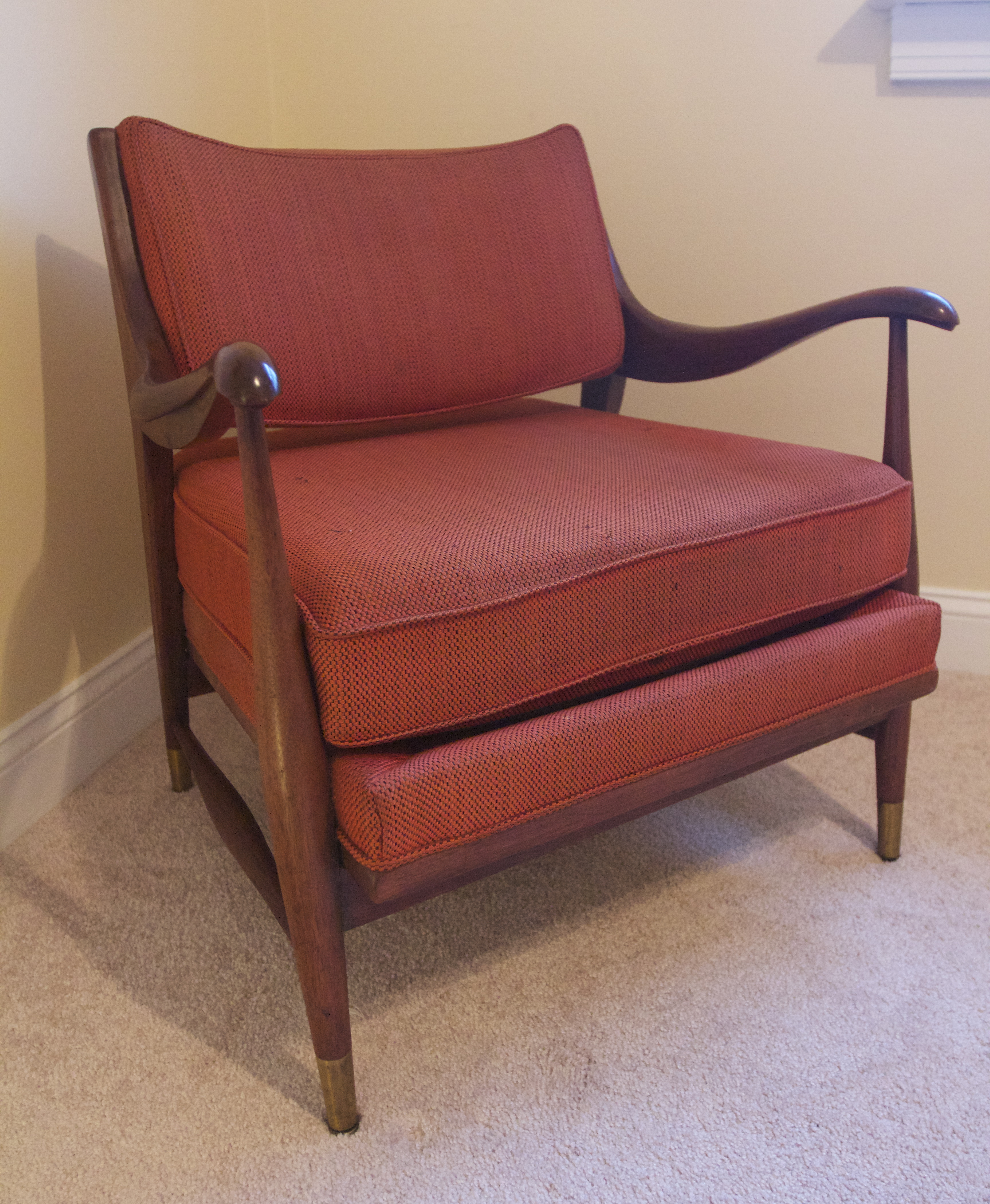 After: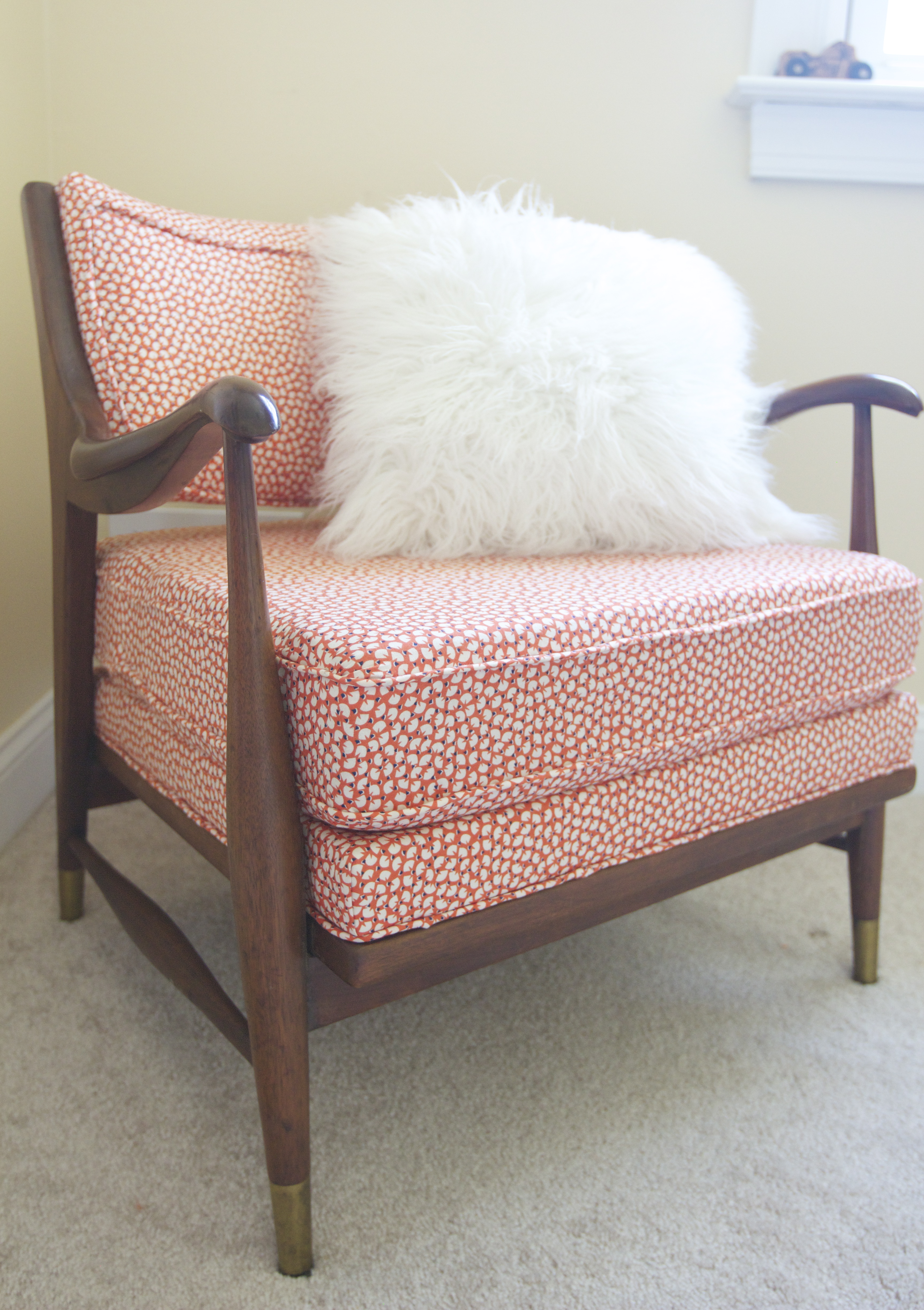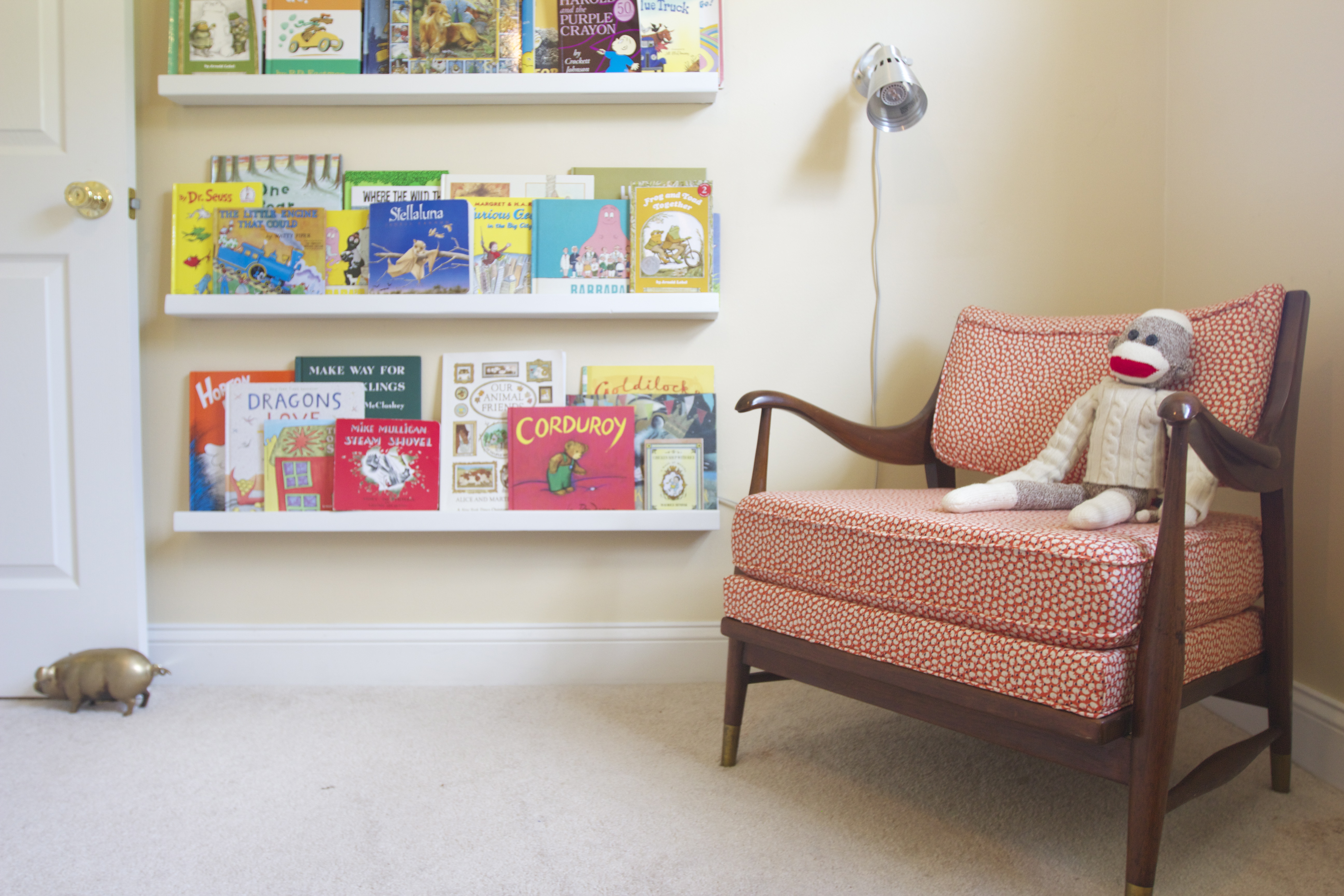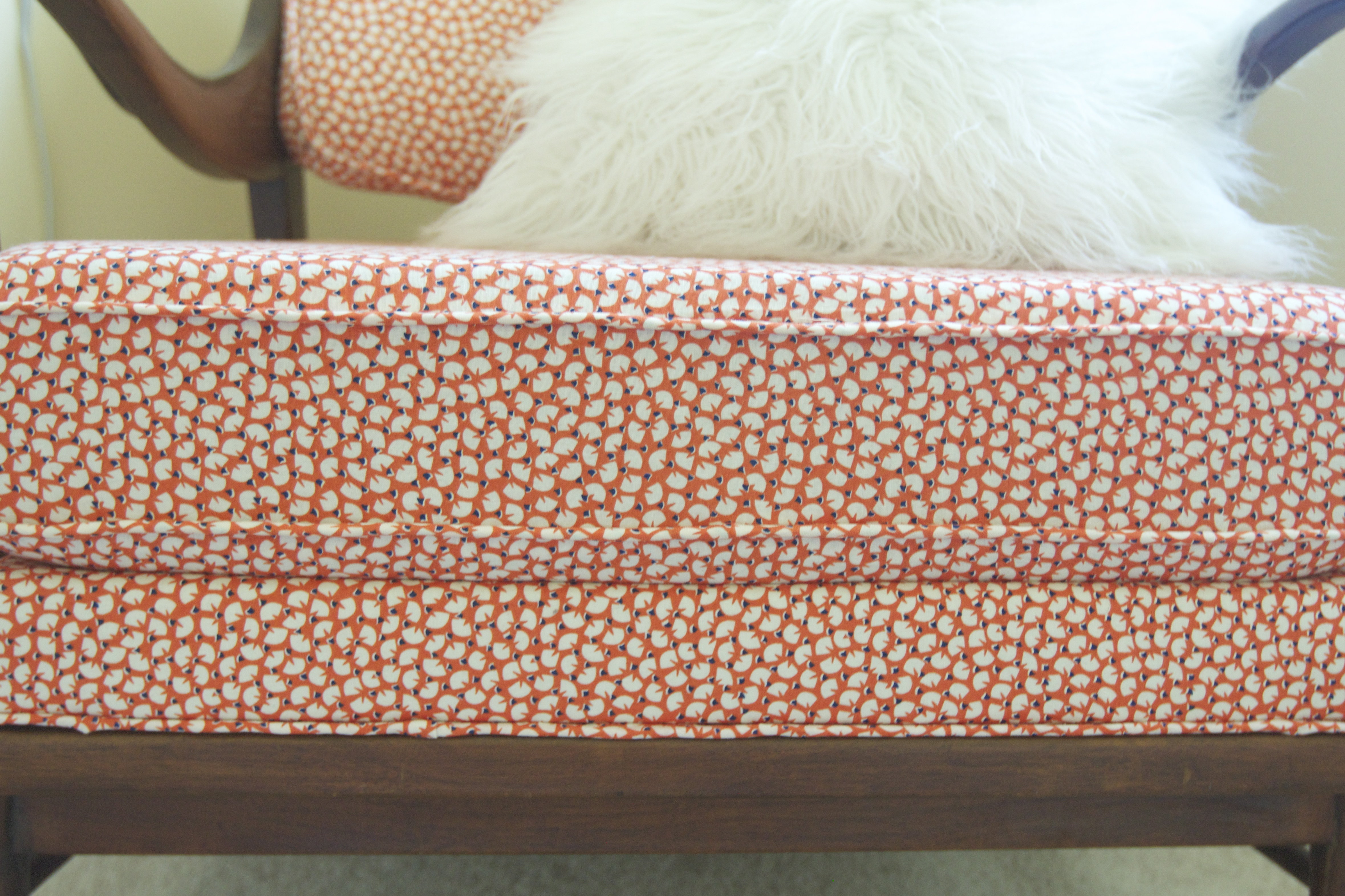 More progress has been made in Clinton's room; I painted the book ledges white, painted his bed nook a yellow-green color (California Dreaming by Behr), hung some white Ikea curtains, and made a quick & easy felt garland to go over his dresser.  Here is a photo I snapped of his book shelves, with more to come in the next post.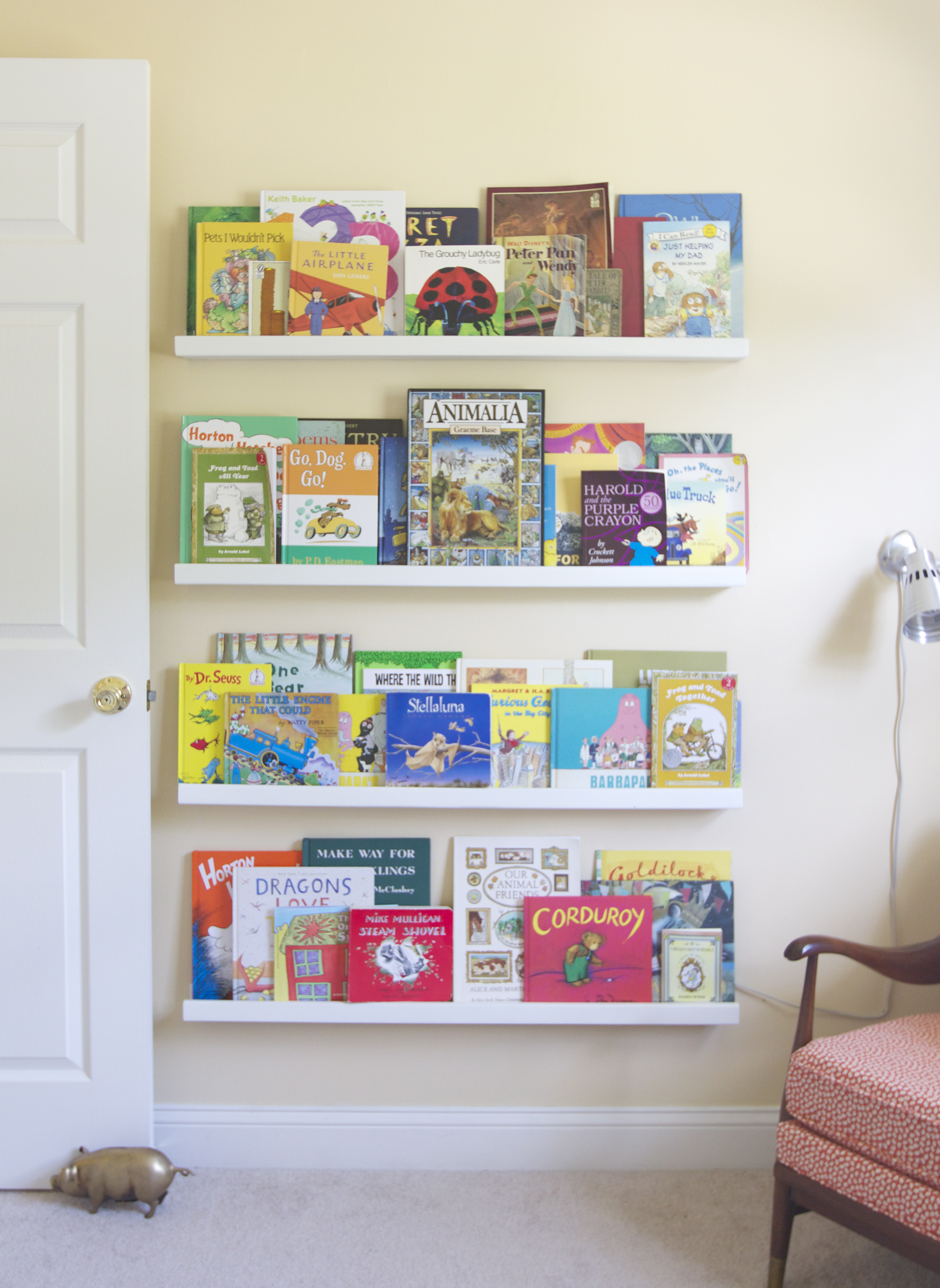 Happy decorating, everyone!