Dining Room Style: Modern Animalia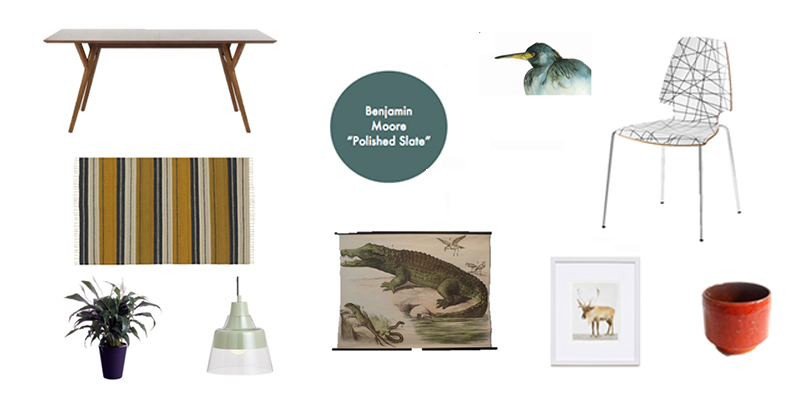 Warm wood, beautifully captured wildlife, and leafy plants make this dining room a nature-friendly retreat.  I've been crushing on teal walls lately, and Benjamin Moore's "Polished Slate" picks up the tones in Amber Alexander's artwork just beautifully.  I especially love this mix of textures with the terra-cotta pot, fringed rug, and glass pendant.  A color-blocked wall would look great here too, but I think an accent wall in a deep tone would be marvelous!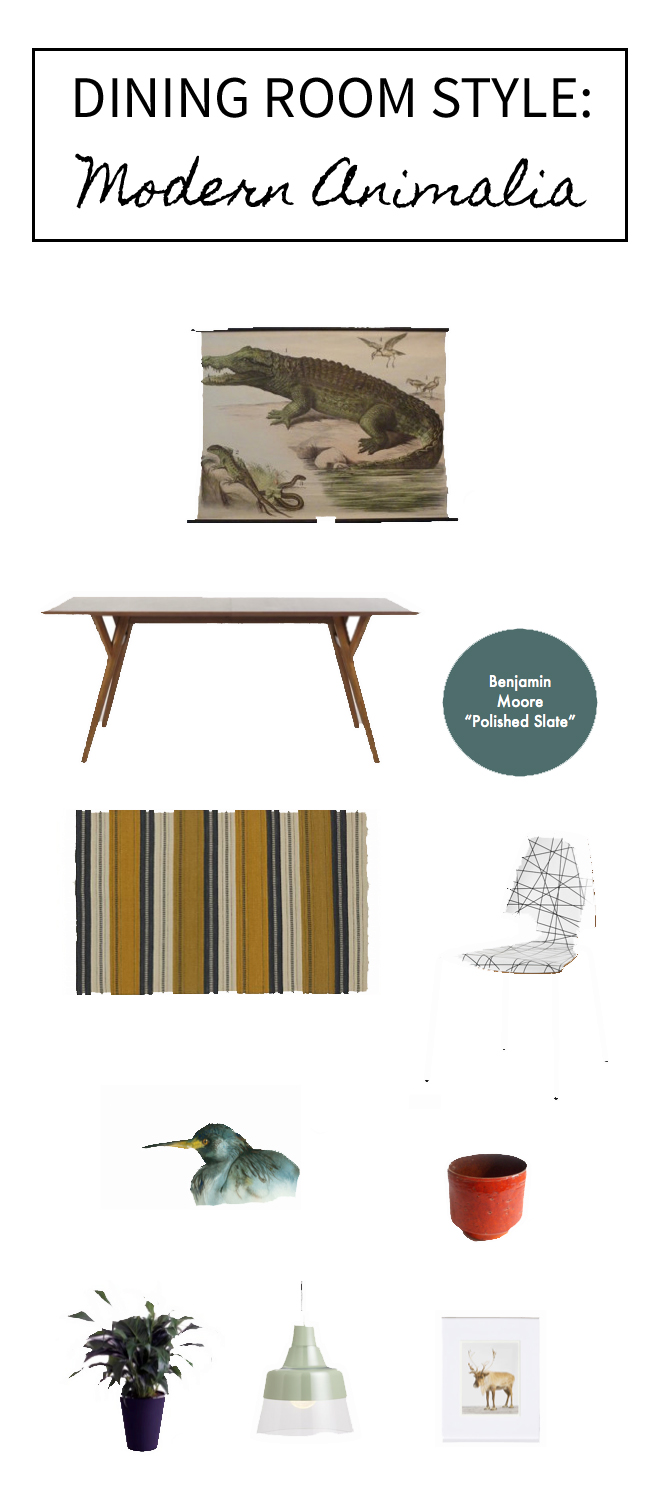 Nile Crocodile, Lizard and Slowworm Chart, Discover Prints, $350
Parker Mid-Century Dining Table, West Elm, $599
Russel Rug, Crate & Barrel, $179
VILMAR Chair in Stripe Black, Ikea, $39
Crane Archival Print, Amber Alexander, $20
West German Planter, Robin's Roost Vintage, $34
Spathiphyllum Peace Lily, The Home Depot, $12
Webster Mint Pendant, Crate & Barrel, $99.95
Reindeer Print, The Animal Print Shop, $25
Happy Tuesday, everyone!