Colorful Mid-Century Couches Under $1000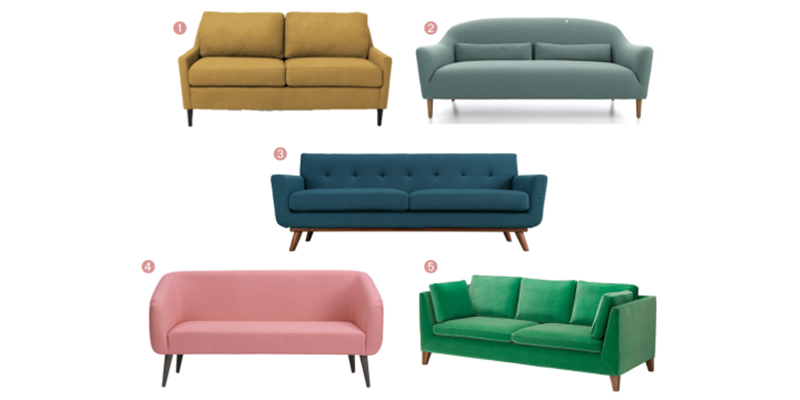 I've always been told that it is better to buy a neutral sofa and only add color through accessories.  I understand the logic–your couch is an investment! And I certainly don't recommend buying a sofa in a color on a whim.  But I think it's time to throw out that old rule, and live a little on the adventurous side…
Anyways, certain colors can act as neutrals if done right.  My own blue velvet couch is my favorite piece of furniture in my house, and adds some serious pizazz to my living room.
The following are my favorite picks for affordable, bright, mid-century modern sofas that will bring a smile to your face!  Choose a color you really love and that will go with the rest of the room, add some neutral patterned pillows, and you'll have a statement piece that you will loooove to sit on.
Or in my case, that my puppy loves to sleep on and my son loves to burrow into (you'd think it'd be the other way around…)
Happy decorating!