Design Updates in the Living Room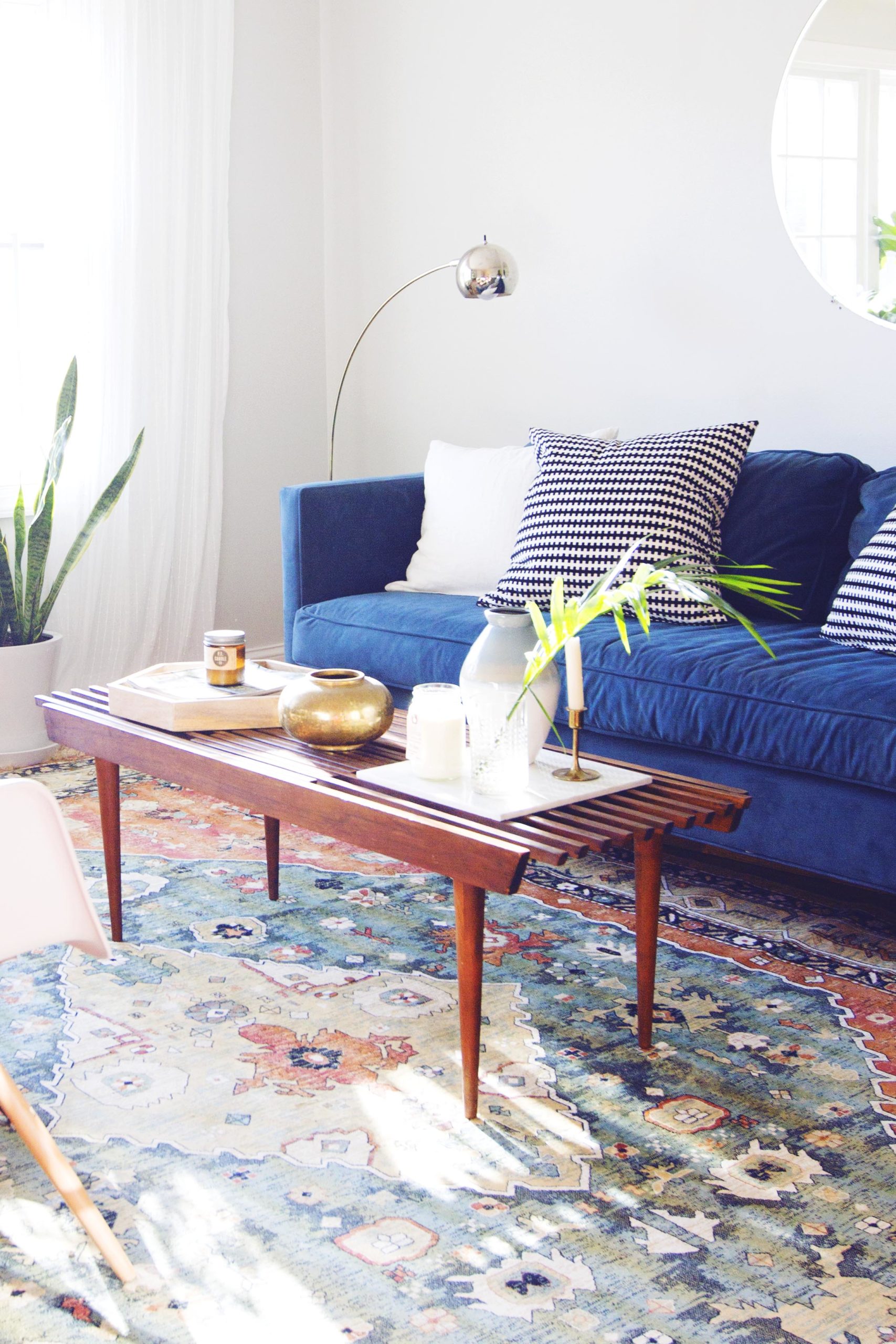 Note: This post was originally published in 2014.  Click here for a current update on my living space and here for our current portfolio.  The original post as published follows:
Our living room has always been a work in progress, but I recently made some changes that I wanted to share with you.
For those of you not familiar with this space, you can see my prior living room makeover here.  It was pretty terrible to begin with, and the redesign was a big improvement. However, there were many things that still weren't working for me.
A few weeks ago I decided to shake things up a bit–move the furniture around, borrow some pieces from other rooms, etc.  (my favorite way to redecorate).  What follows is a lot of pretty "after" photos.  I may have gotten carried away…but it's only because it's so much better. I've noticed since making the changes I spend a lot more time in here–as I type, I'm on the blue sofa.
There are still many things to change, including the bookshelf and the mis-matched chairs, but for now I'm enjoying the new look.
The rug is my favorite part — you can find it here.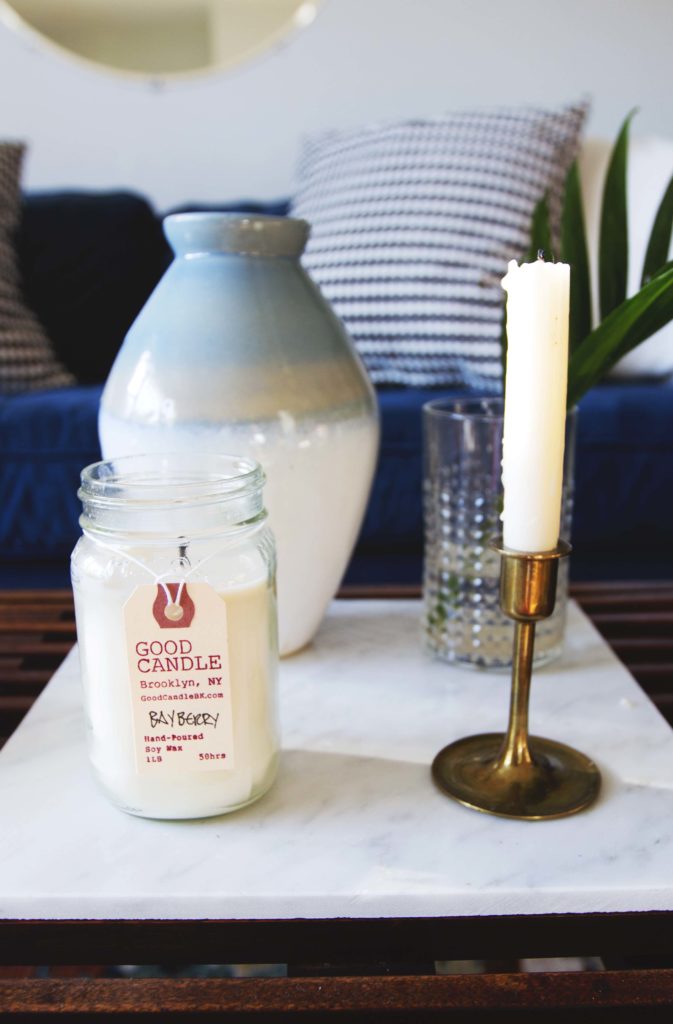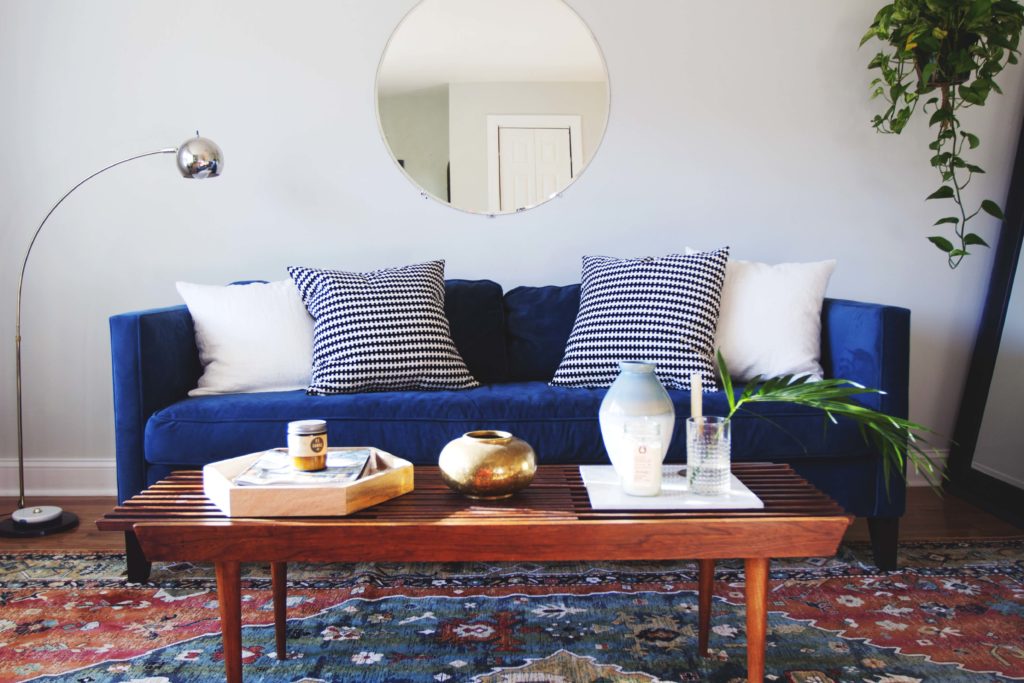 Apologies for the barrage of photos! What do you think of the changes I made?