DIY Scandinavian Christmas Place Cards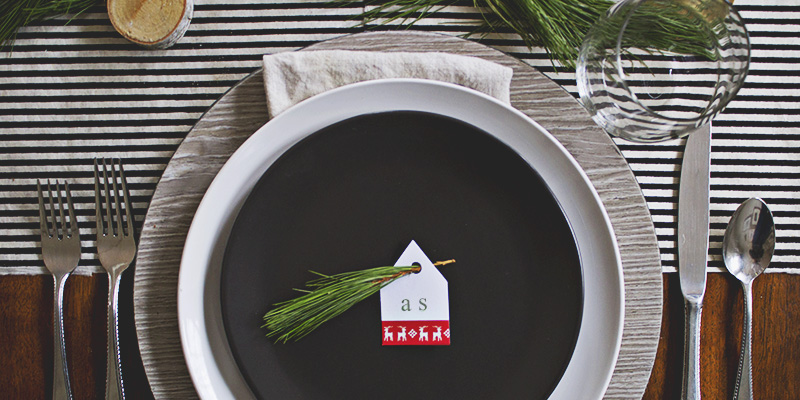 Confession time: I've never hosted a dinner party.  What with our teeny-tiny table and a three-year-old at our heels, it's never been exactly appealing.  (I have hosted Easter and Thanksgiving, but I'm not going to count them.  I'm talking about a real, grown-up dinner party here).
If you missed my holiday home tour last week, I was feeling some blog guilt for not showing more of my home– so I put together a simple holiday table setting.  Does it matter that I only got to enjoy it for a day before having to relinquish it back to my toddler's play-doh? Nope! It was so much fun to put together–especially these DIY Scandinavian Christmas place cards.  Here's a quick run-down of how I made them:
Supplies
Cardstock
Sprigs of greenery (like white pine)
Washi tape
Alphabet stamps
Ink
Equipment
Scissors
Ruler
Hole punch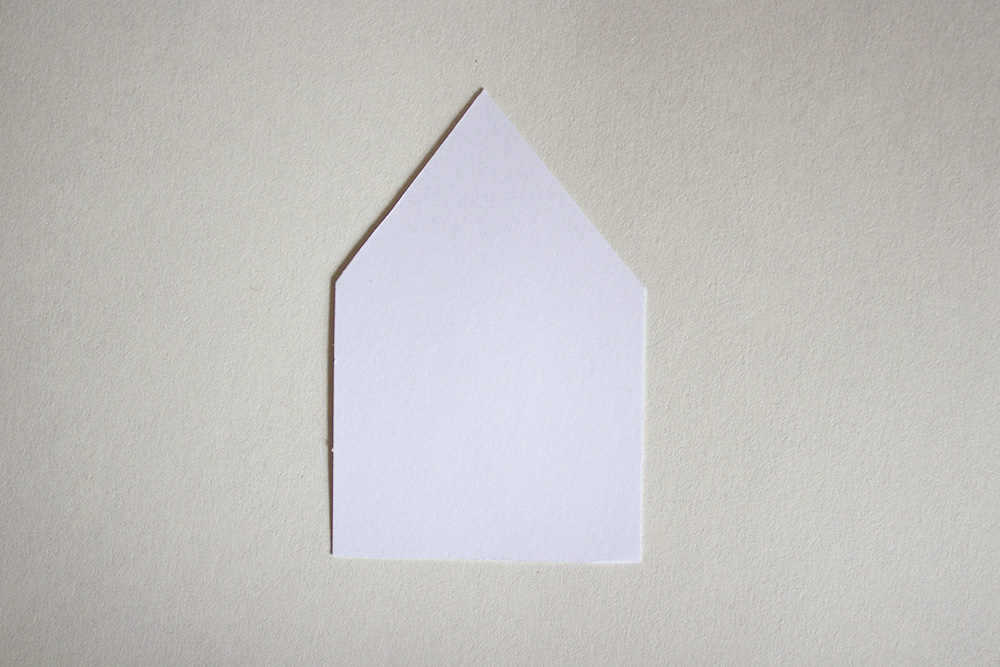 1. Cut out a house shape from your cardstock, about 2″ square.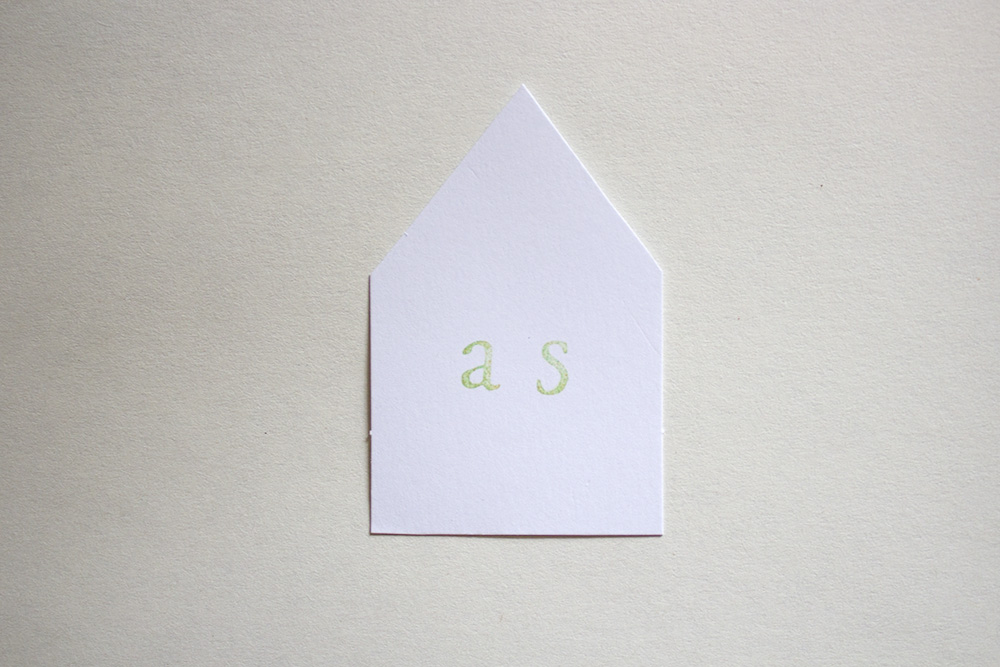 2. Stamp the initials or name of your guest.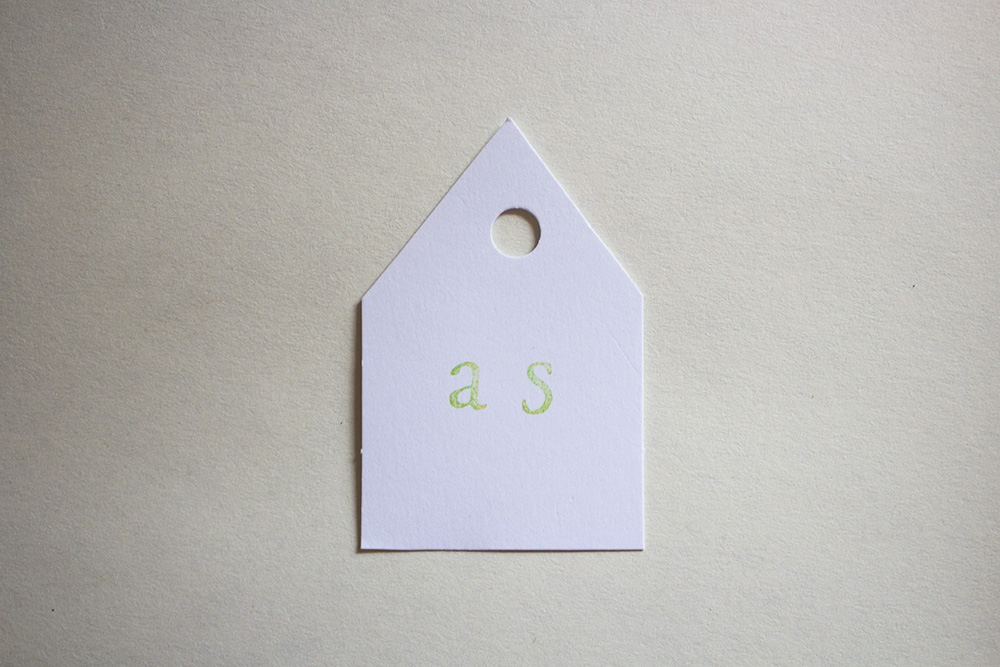 3. Punch a hole in the top.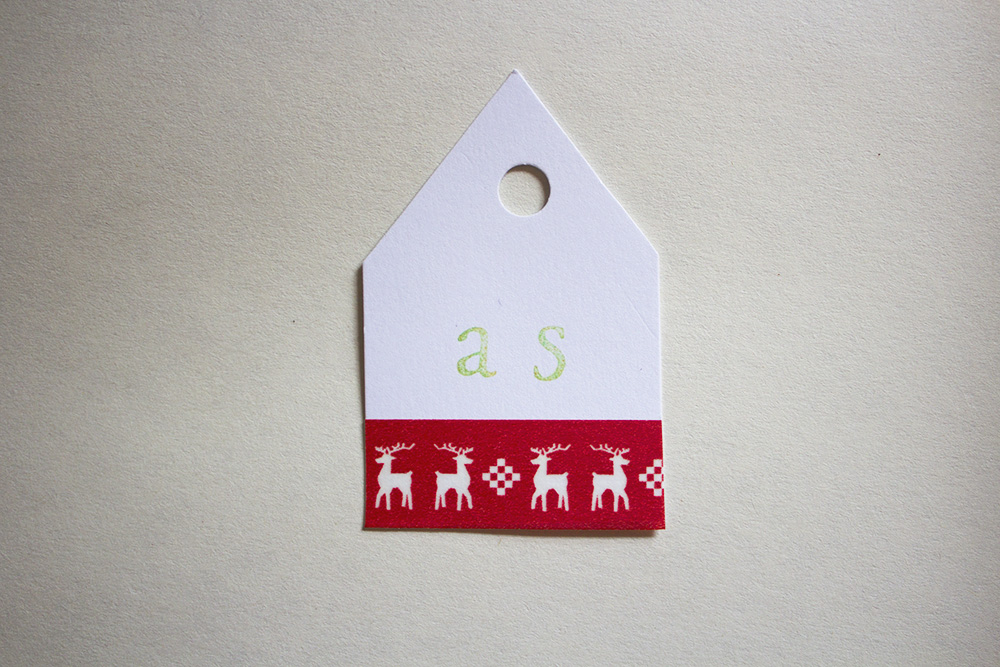 4. Add washi tape across the bottom.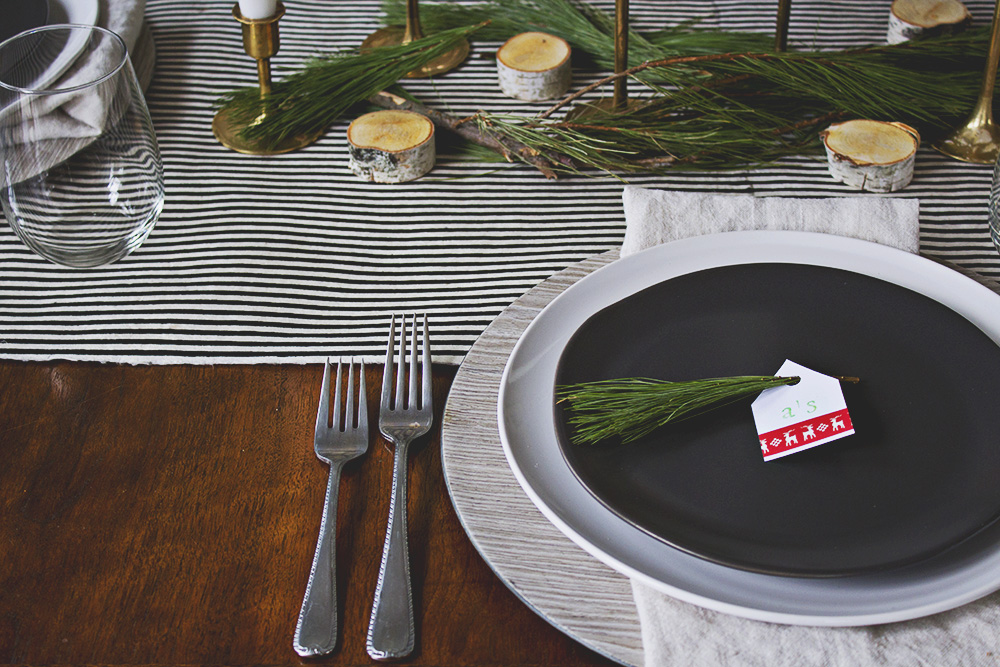 5. Insert the greenery.
Simple, easy, and fast! Are you hosting Christmas dinner this year? How are you decorating the table?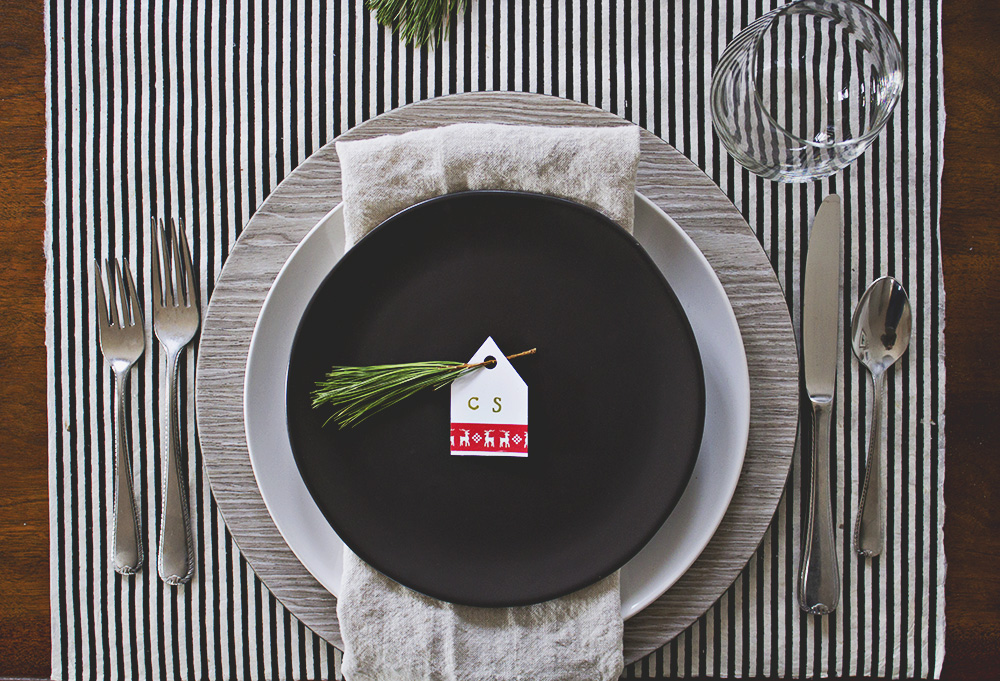 To see the full Christmas home tour, click here!