How To Make a Wall Hanging Without A Loom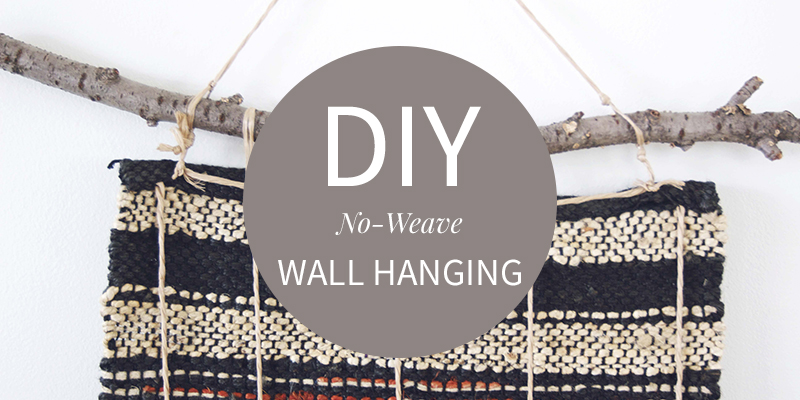 As someone who loves texture, wall hangings consistently make me swoon. I've wanted one of these babies since they started popping up in (what seems like) every bedroom on the planet, and I appreciate their adaptability to DIY.
But….I'm also lazy.  Sure, there are plenty on Etsy to buy–and so many tutorials on how to weave them.  And yes, I could probably devote an afternoon to that kind of project.  OR I could find a way around the prospect of building my own loom, and come up with something different.
So I say: No loom? No problem!  (ha.)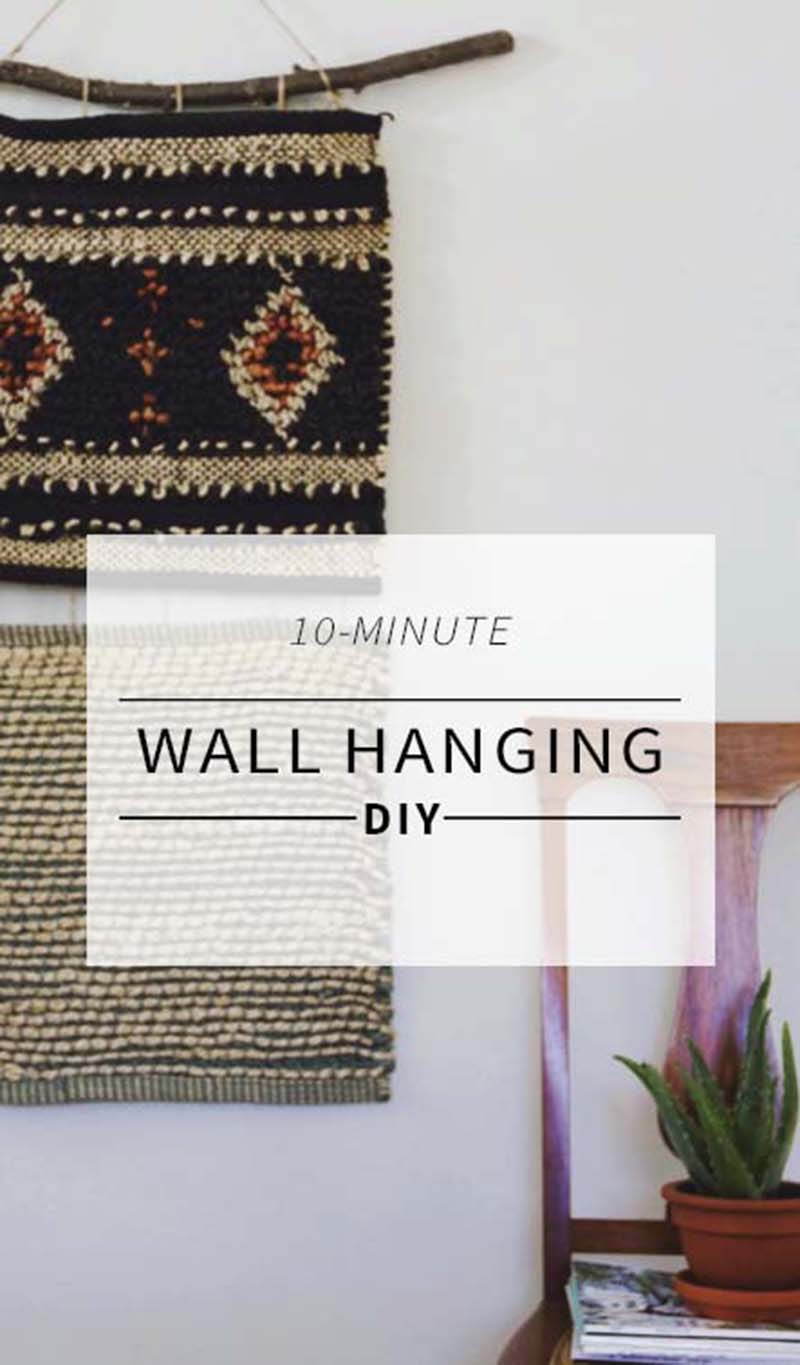 Supplies
1 branch (I found one in my back yard)
Twine
2 rug samples (Mine were from West Elm, and were $5 each.  Go for old samples that are on sale.)
Scissors
Use the twine to tie the lower-hanging rug sample to the branch, leaving enough space for the upper sample to hang, with a 2-inch gap above and below. I looped the twine through the rug's fibers on the back, so that the knots wouldn't show.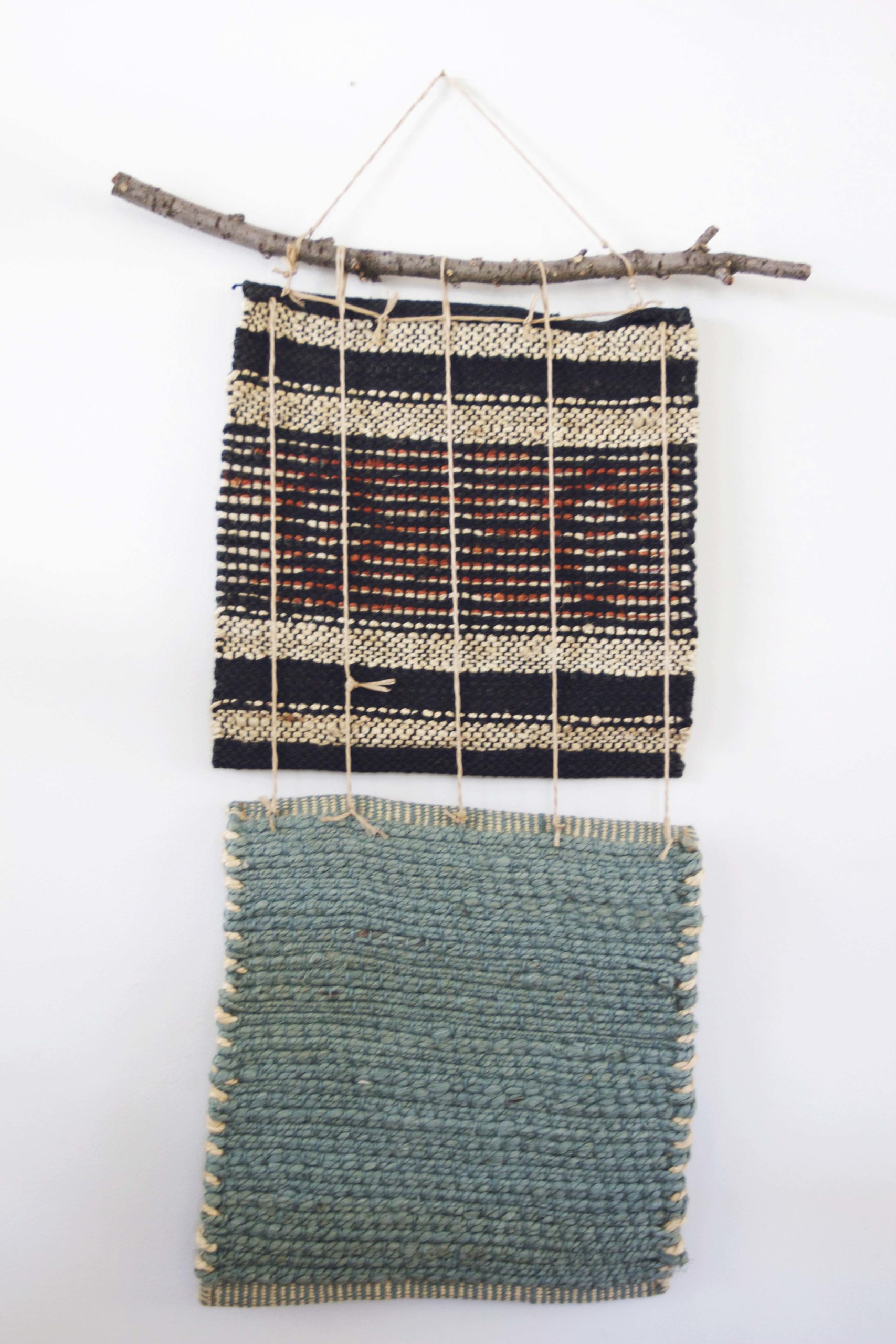 Then tie the upper-hanging sample to the branch in the same manner.  Finally, tie the twine to each end of the branch, in order for it to hang from a nail.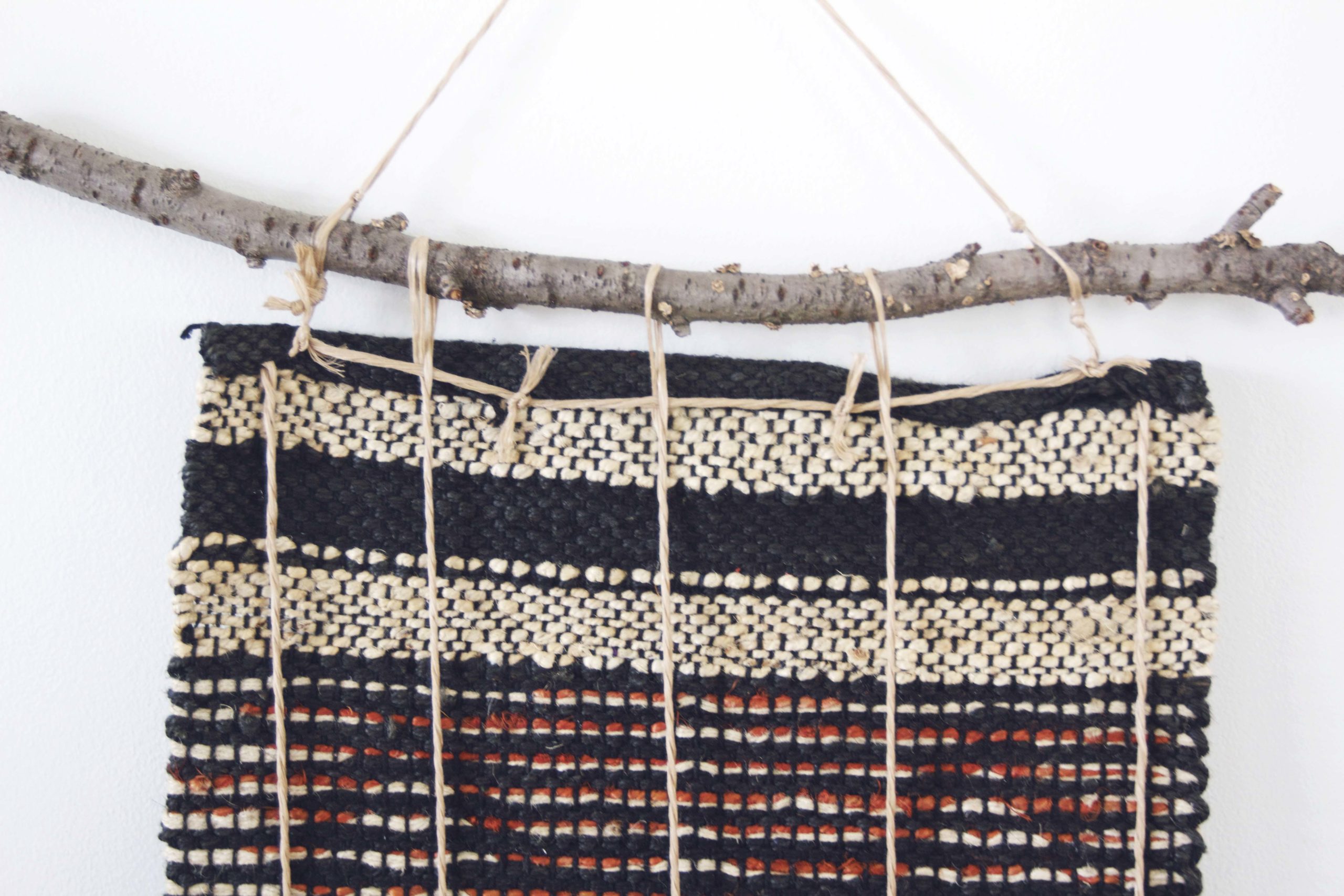 Ta da! You're finished. A beautiful, modern wall hanging that cost only $10 and took less than 15 minutes to make.