The 10 Prettiest Leather DIY Projects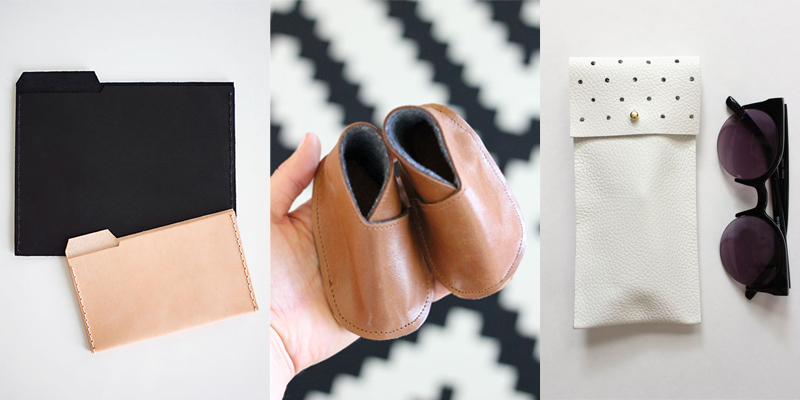 There's no doubt that leather is "on trend." Know why? Because it's AWESOME.  It also doesn't hurt that its warm colors, texture, and organic quality fits in so perfectly with mid-century modern design.
I must admit working with leather is still quite daunting to me–I'm probably never going to make a full-on tote or clutch or anything that involves a lot of stitching, stamping, etc.  There are some truly incredibly leather DIY projects out there that are just beyond my attention span.  Sorry bloggers!
BUT…
There are also lots of lovely DIYs that use leather in ways that are both easy and fast, and sometimes even cheap.  I've scoured the blogosphere for the prettiest modern leather DIY projects and I hope they inspire you to try a project of your own!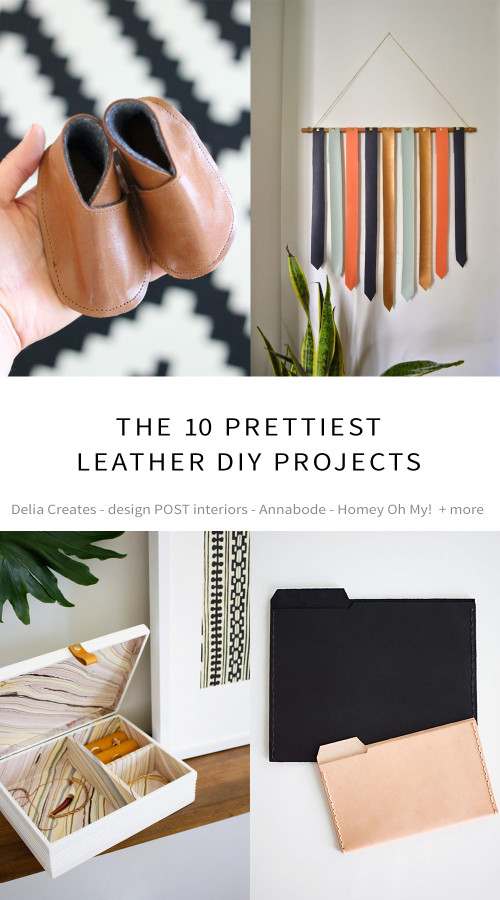 Like this post? Check out my Pinterest board for more fun leather DIYs.
*Please remember to pin from the original source.
1. Leather file folders. Doing taxes would feel so luxe.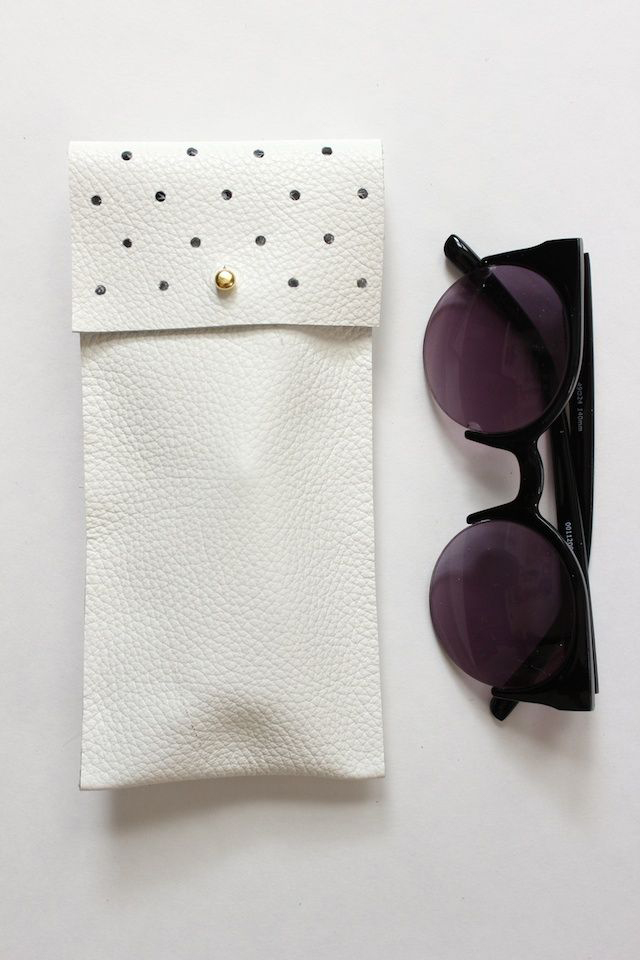 via See Kate Sew
2. No-Sew Leather Glasses Pouch. The polka-dots and brass make this little glasses pouch so adorable! I need to make one of these for my own glasses, which I can't seem to save from sticky fingers and puppy kisses.
3. Leather Wall Hanging.  I seriously cannot get over this project.  What a genius take on a wall hanging!
4. Leather + Brass Hanging Planter. I actually made this! I used copper tubing instead, but it was so fun to make and looked just lovely hanging by a window.
5. Leather Organizer. This is just too easy.  And too gorgeous! Don't you love the different shades?
6. Wood + Leather Wine Rack.  If I drank, I would totally make one of these!  Maybe I can make one for…sparkling grape juice.  Or cooking oils.  Or…
7. Color-Blocked Leather Keychain.  Your keys never looked so pretty.
8. Marbled Leather Jewelry Box.  Can you believe this started out as an old cigar box?
9. Leather + Gold Hoop Necklace.  Lovely and minimal.
10. Leather Baby Booties.  I die!
There you have it! 9 truly incredible DIY projects using leather and 1 I just snuck in there :).  Have you worked with leather before? What have you made?  I'd love to hear about it!