My Ultimate Dream Bedroom Mood Board: California Boho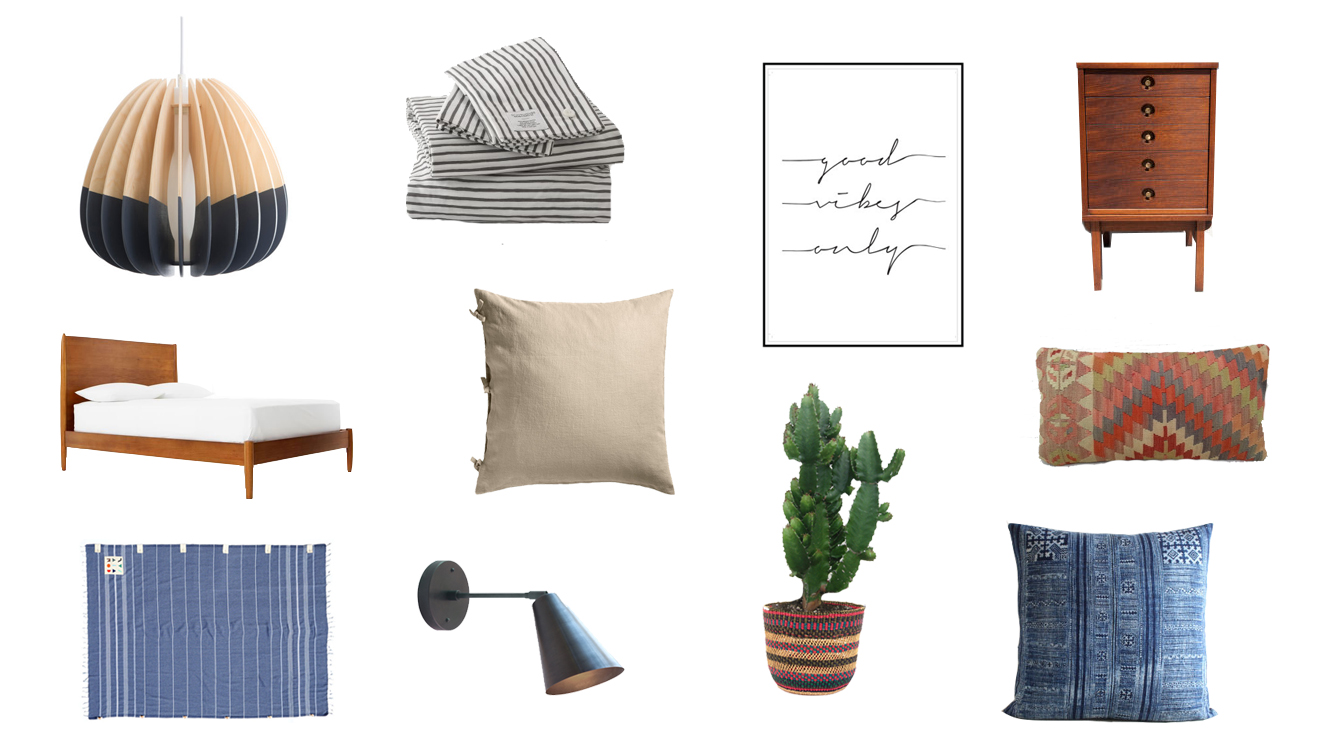 Most of my favorite designers are based in and around LA, and though I am no Californian I still constantly lust after West Coast style.  Does it matter that I was born and raised a New Englander? That the closest I can get to a day at the beach is feeding ducks at the edge of the Potomac? I think not.  A girl can dream, anyway.
Speaking of dreams (like that segue? smooth…) I've been working on designs for our bedroom this week and wanted to share my ultimate DREAM bedroom mood board with you all.  Some of the pieces are crazy affordable (Ikea, anyone?) while others are definitely an investment (ahem…light fixtures).  I believe it's important to spend a little more where quality matters, and scrimp when it doesn't.  For instance, no one's going to know this Good Vibes Only print cost only $16, but the quality of Cedar and Moss' wall sconces is noticeable right away–check out that brass interior!
I'm calling this my California Boho bedroom.  LA-ers, or whatever you're called, I apologize.
I envision it with white walls, hardwood floors, and maybe a sheepskin, a Kilim, or a jute rug thrown down (or all three! layers!).  I love absolutely everything in this design x 10 and wish I could run out and get everything right now, but my plan is to chip away at these things slowly. If I'm lucky, maybe by next year I'll have cobbled something together worthy of sharing on the blog.
But dang, I want that cactus!

From top left: