Playroom Style: Vintage Schoolhouse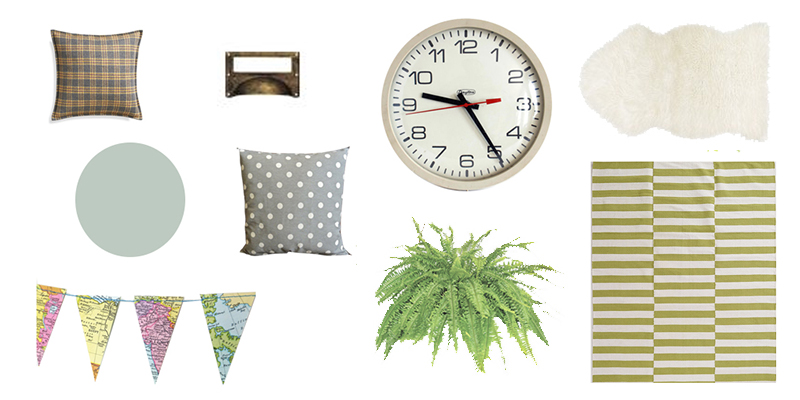 Technically I'm a week late to the game, but I'm excited to start Linda from Calling it Home's six-week One Room Challenge!  We live in a split-level house, so instead of a basement we have a very awkward and long room that is slightly below ground.  Half of it is our family room, and the other half is C's playroom.  As you can see, at the moment it is in need of quite a lot of love: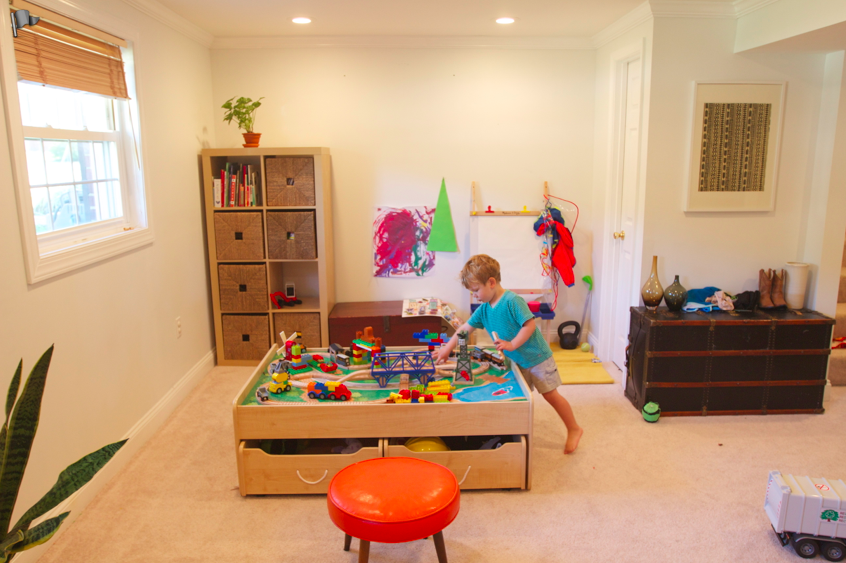 (Shudder).  Can't you hear it crying out for help?
I'd like to make this a whimsical, colorful area for C to play in, but most of all I want to maximize the function of the space.  This means adding more storage for toys and books, as well as creating a more dedicated arts & crafts surface where he can sit and color, paint, and use his play-doh.  I'd like to make a little reading nook as well, and put up a magnet board where we can practice spelling.
Here is what I'm visualizing:
The major obstacle here is decorating this half of the room in a way that can blend with the other, more grown-up half.  With any luck, the room will come out looking something like this: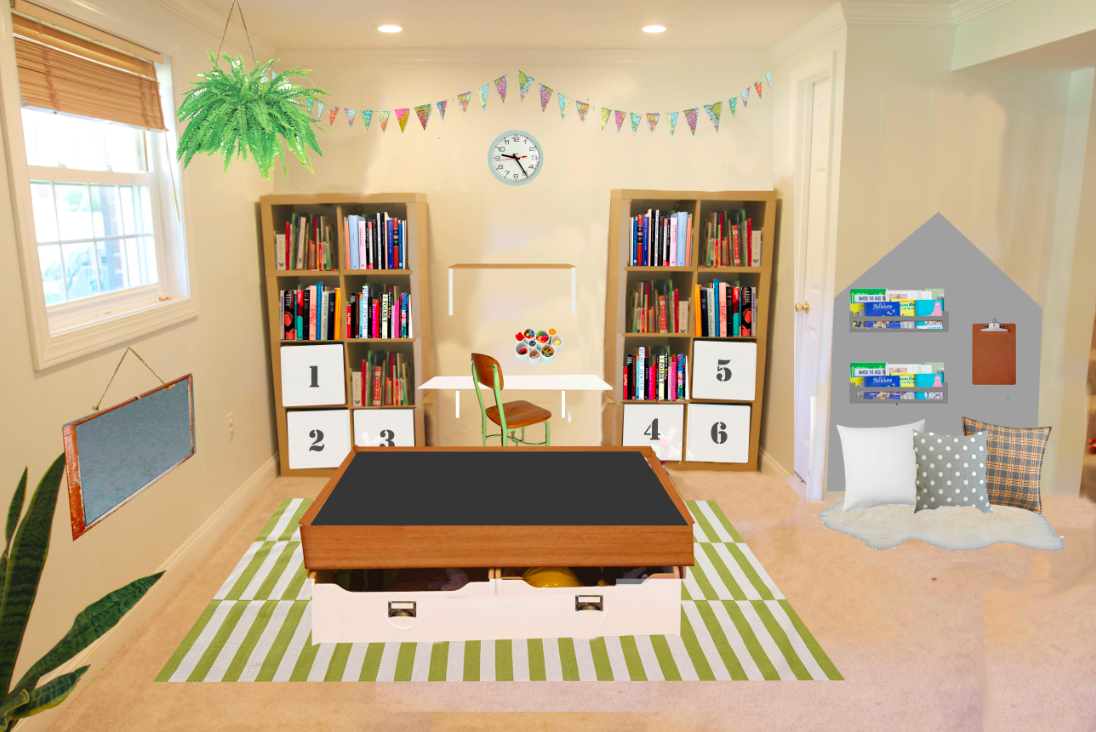 I thought I'd incorporate some classic nods to the schoolhouse, which can grow with my son (he's three).  I found this fabulous map bunting and industrial clock on Etsy, and a vintage school chair on Craigslist.  The clipboard "frame" can be found almost anywhere, and so can the library drawer pulls.  Add in some stenciled numbers on the toy baskets, and we're good to go!
In terms of DIY, I'd like to give his train table a makeover to relieve the overpowering birch-iness of it all. This will probably be a challenge, as it is engineered wood and I'm not quite sure if I'll be able to stain it that pretty honey color.  If anyone has tried to stain engineered wood before, I'd love to hear how it went!
I'm also going to paint and stencil the baskets and make a magnet board (pictured under the window).
All-in-all not a huge project, but I'm hoping it will make a big difference.  Plus, don't you love that cute little house on the wall?
Here is the mood board I'm working with: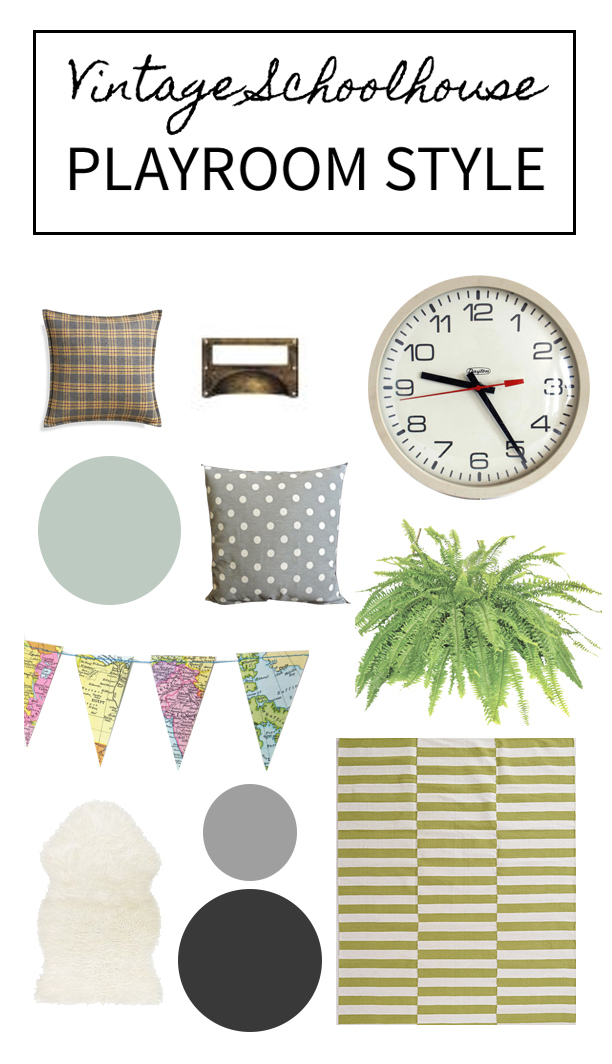 Clockwise, from top left:
Mustard Plaid Pillow, Crate & Barrel.
Brass Bin Pull, The Home Depot.
School Clock, Home and Homme.
Green & White Stripe Dhurrie Rug, World Market.
TEJN Faux Sheepskin, Ikea.
Mini Map Bunting, Peony & Thistle.
Polka Dot Pillow, Home Sweet Boutique.
Be sure to check out the other rooms from the challenge at Calling it Home!