One Room Challenge: Playroom, Week 3!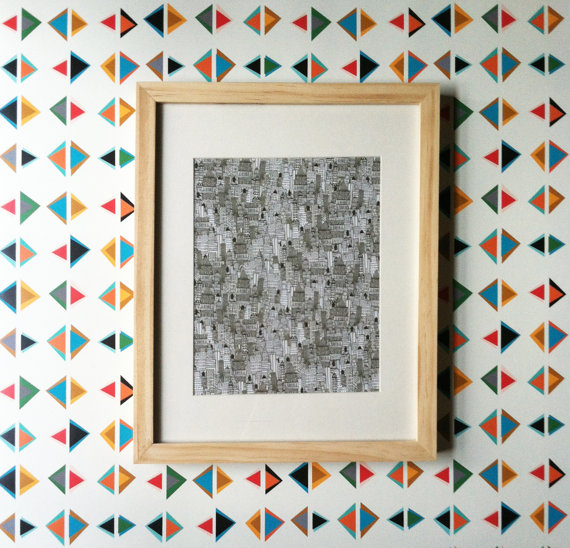 Welcome back to the One Room Challenge! In case you missed the post last week, this is a fabulous series hosted by Linda from Calling it Home.  You can follow along as designers and bloggers from around the country transform one room in their house in just 6 short weeks!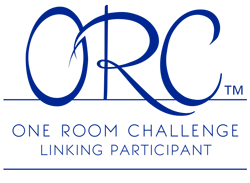 I've been working on taking C's playroom from a sad little corner of our house to something colorful, fun, and reminiscent of a 1950s classroom.  This week was spent creating the desk/storage combo on the back wall (which, incidentally, does not resemble a 1950s classroom in the slightest.  I'm working on it).
Since we already had the Ikea KALLAX  bookshelf, I decided to find another one on Craigslist.  It cost just $50, which was great!  (It's only $65 new, but hey–let's cut planet Earth break, right?)
I had some EKBY LERBERG (say that 10 times fast!) wall brackets lying around, as well as some leftover plywood from our laundry room makeover, so I used our jigsaw to cut out a custom-sized little desk.  Obviously, using a jigsaw is not a great idea for this–but we are sadly in need of some serious power tools.  Wedding registry, here I come!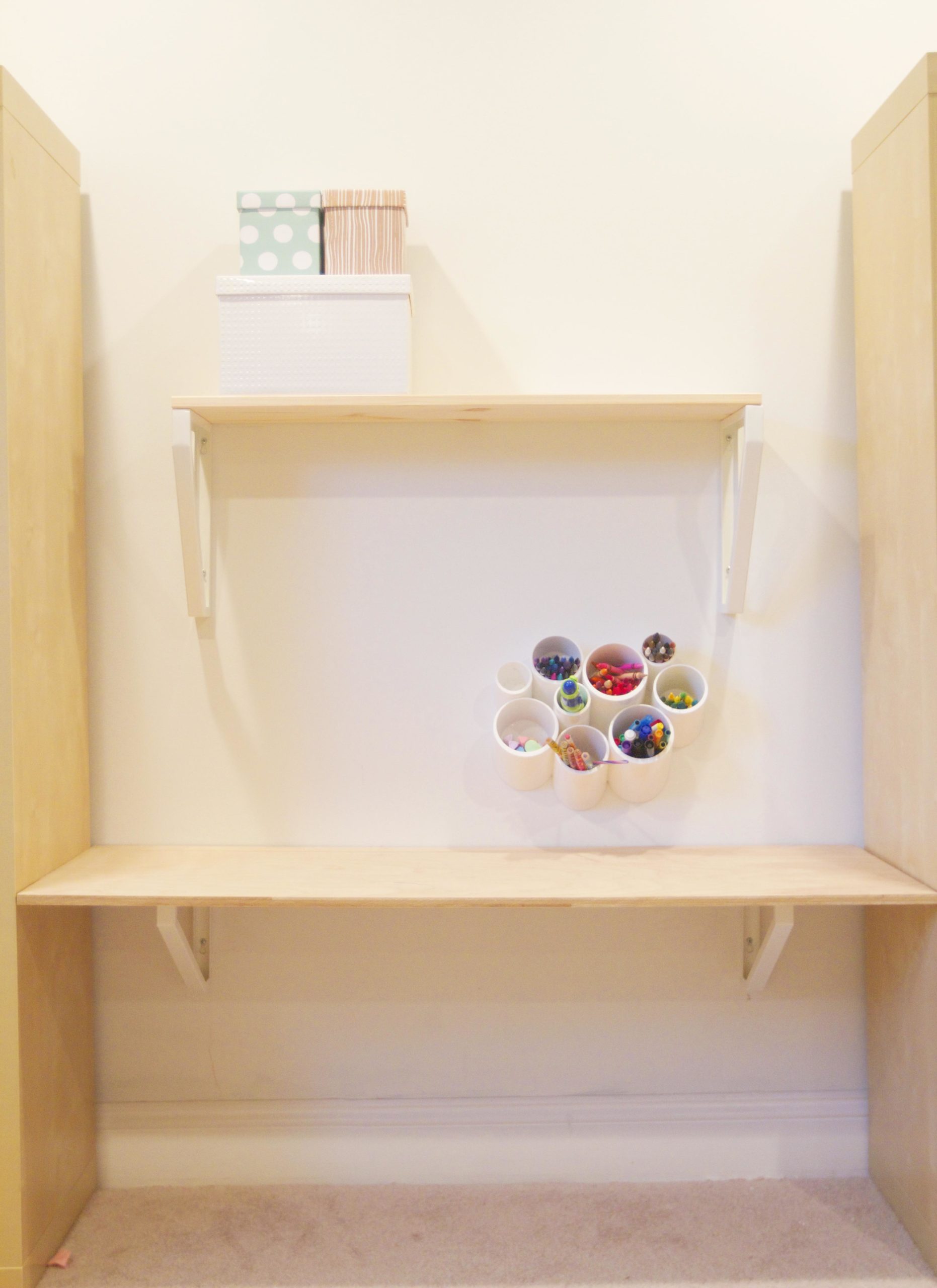 I purchased some more EKBYs and a shelf at Ikea to hang above the desk for a little extra storage.  The boxes are from Target and Paper Source, but they might not stay.  The art utensil storage I purchased about a year ago from Land of Nod.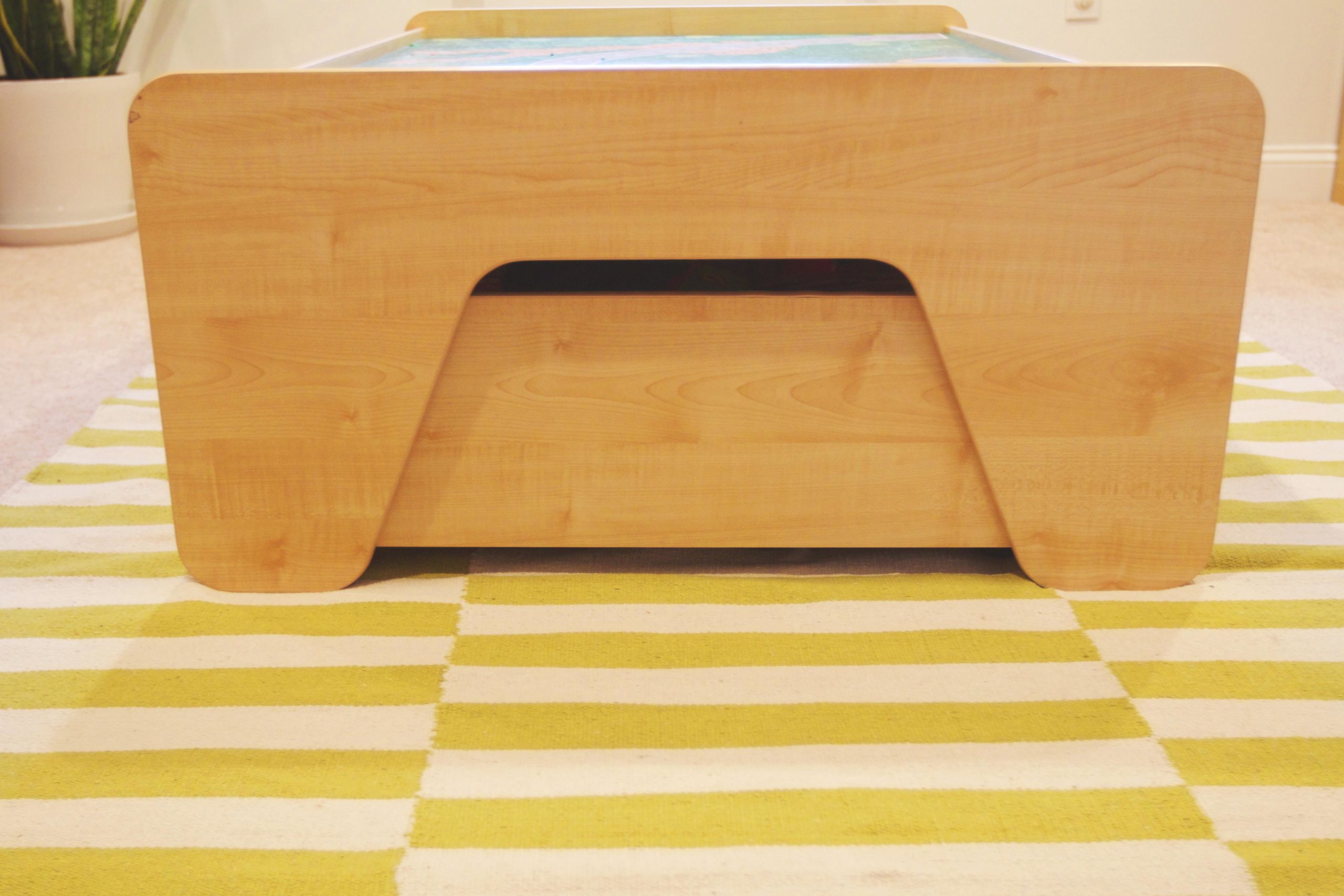 I also scooped up this rug from World Market, which–joy of joys!–was actually on sale.  It makes the room so much more cheery!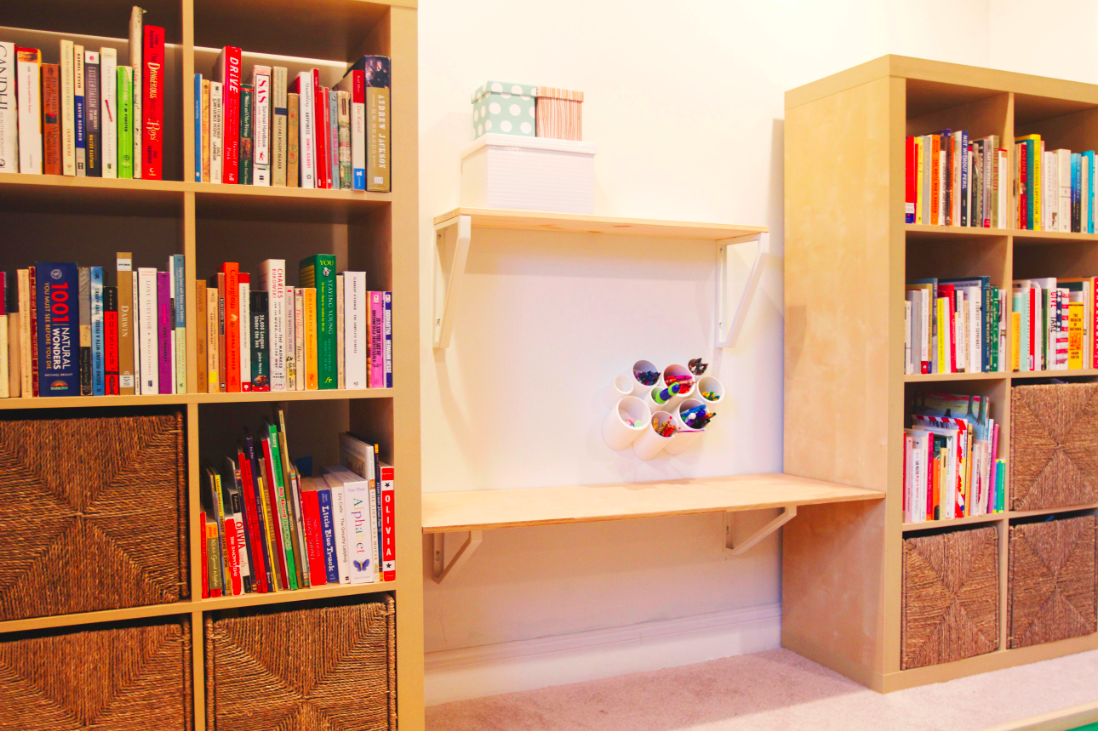 What's left for this wall? Adding a vintage industrial clock, DIYing some map bunting (thanks Cassie!), finding a vintage school chair, and painting the baskets.  I realize it doesn't look like much now, but hopefully it'll all come together in the end!
Good luck to all the ladies in the challenge–be sure to check out the other INCREDIBLE rooms over at Calling it Home!
I did work on the reading nook as well (installing shelves and painting), which you might have seen if you follow Annabode on 
Facebook
 or 
Twitter
.  I'm going to save that for next week's post!