Get Ready to Time Warp — Our New Home's "Before" Tour!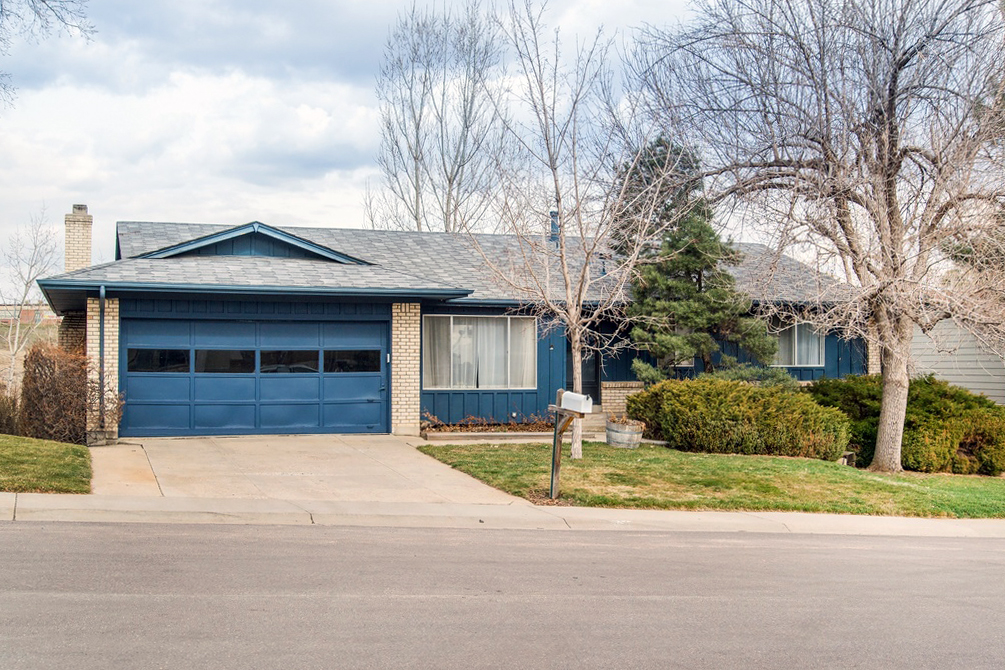 Austin and I spent a long time looking for the perfect home in Denver.  We knew about the move a year ahead of time, which meant we basically lived inside a Zillow commercial for 10 months. Instead of watching a movie or curling up with a book, each night we snuggled close — iPhones in hand — scrolling through house after house after…house.  We researched commute times until our fingers cramped and could talk crime statistics and school ratings about neighborhoods we'd never even stepped foot on.
For anyone who's moved across the country, you understand the challenge of buying a home 1,000+ miles from where you live.  You can't pop over for an open house or grab a steal that just went on the market. So in March we planned to take a week in May to see every house available within our preferred areas and crossed our fingers there would be something we liked (the actual move was scheduled for June).
But then we found our house.  And it was everything we wanted. And it was cheap (ish).  But it was still March.
So we bought it, sight unseen.
Okay so we weren't totally blind — we did have our realtor do a walk-through while FaceTiming us (thank god for technology).  But we did buy a house without seeing it in person, which was exhilarating and awesome but mostly stomach-churning.  After 4 days it had 7 offers and although we weren't the highest, we did write a rather sappy letter to the owner and we weren't too shameful to include a picture of our young, house-less family to, er…edge things on. But hey, it worked!
In June we moved and began almost immediately ripping it apart.  Because although our house has a lot of potential, it was literally a 1972 time capsule.  We purchased it from the original owner and aside from a few minor upgrades in the 1980s, it was untouched.  But that has made renovating it so much more fun.
So, some basic facts.  I call it a mid-century ranch, but that's really my wishful thinking mixed with copious amounts of denial.  Like I said, it was built in the 70s and though it looks like a ranch from the outside, there's a fully finished walk-out basement level below.
What really sold us was the protected open space behind.  Austin runs our puppy there in the mornings and in the evenings we take a family hike and explore the many different trails.  It's absolutely beautiful to look at and will never be developed — we can even hear the coyotes howling at night!
We have MAJOR plans for this place — which I'll be detailing room-by-room in the coming weeks — but for now I'll just let you enjoy the That 70s Show-ness of it all: