Simple + Stylish Halloween Decor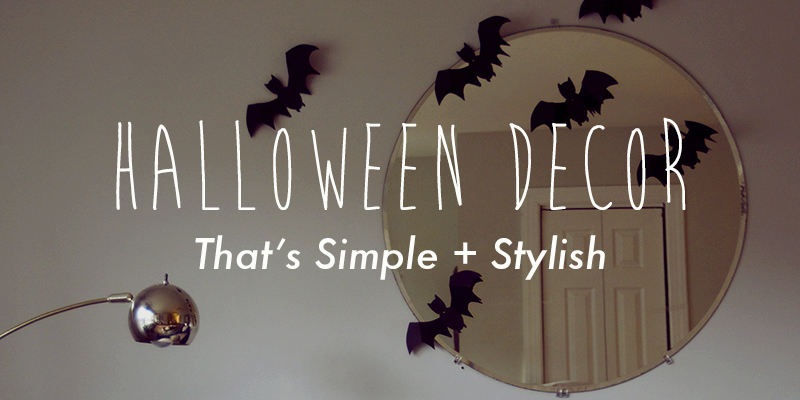 I don't normally decorate for Halloween beyond the typical jack-o-lantern on the front stoop, mostly because non-kitschy decorations that actually look good are so hard to find.  But I was inspired yesterday by Dana's Halloween post over on House*Tweaking–she made it look so easy!  So C and I headed over to World Market after school to see what we could find, and I was pleasantly surprised.  As Halloween is only a few days away, we needed something fast–DIY was not an option.  Fortunately everything is currently 25% off, and we came away with a good haul!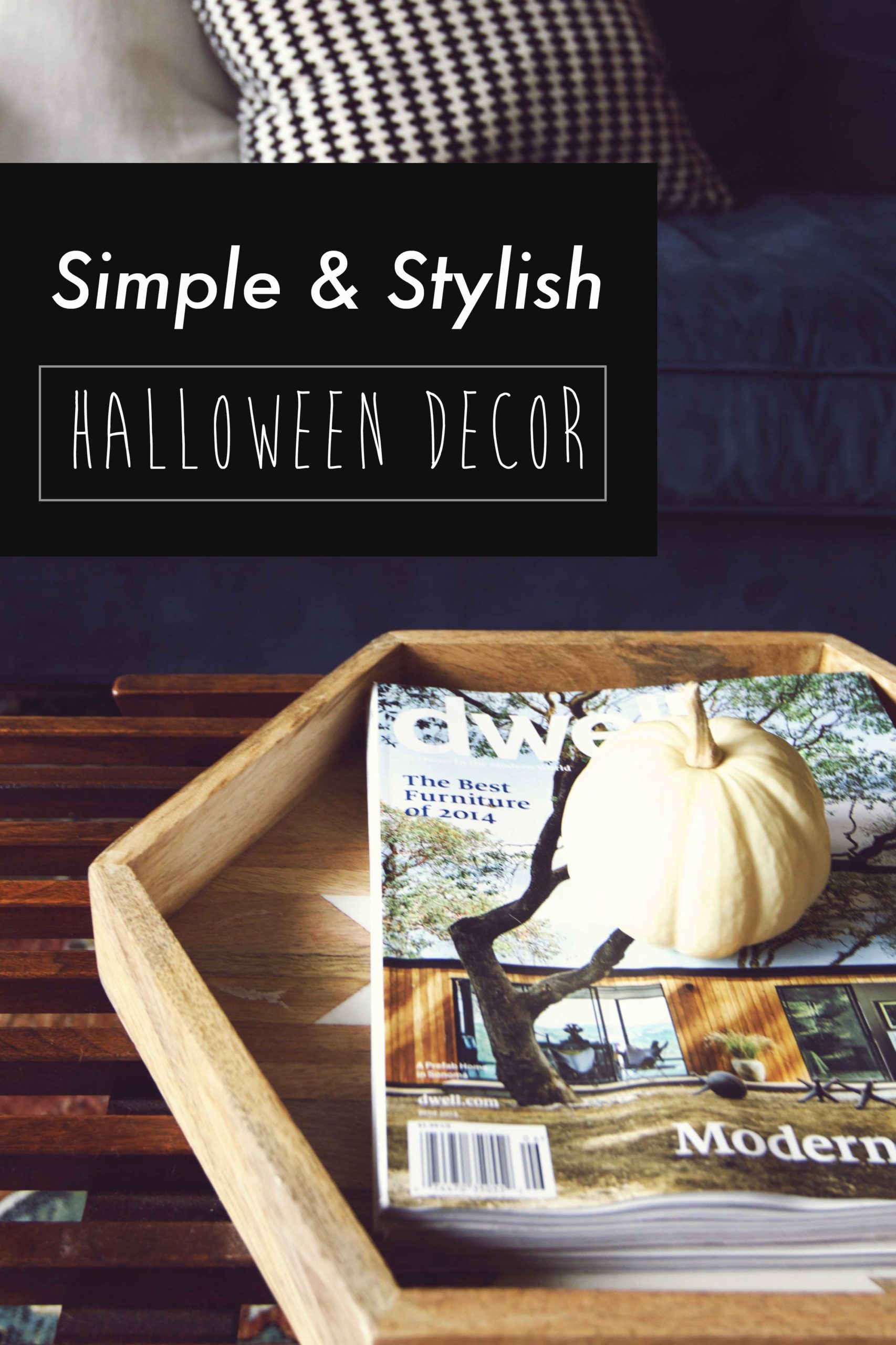 My favorite item we found were these bats.  I turned them around to keep the look simple, and taped them to the mirror in the living room.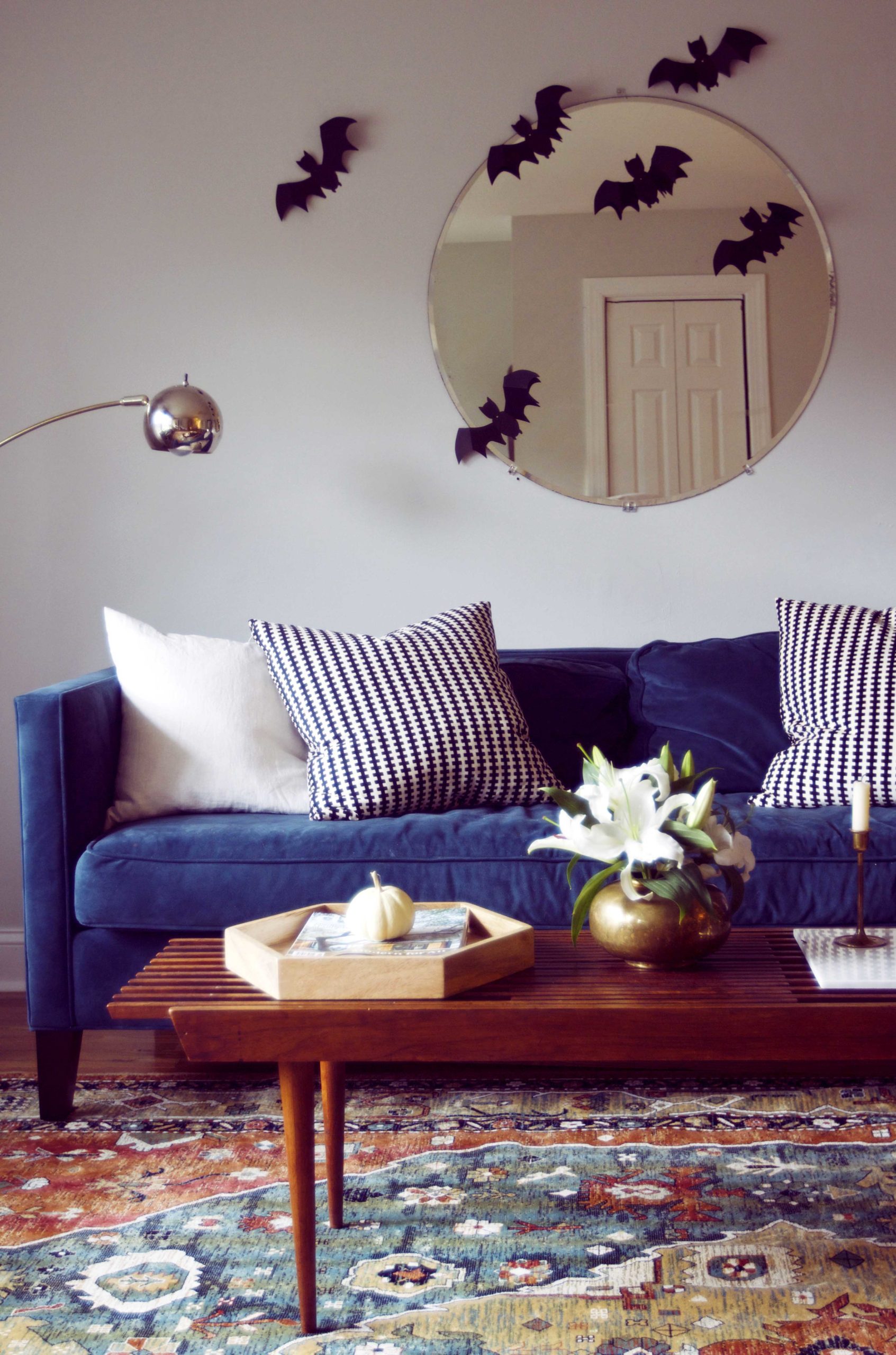 We also found this spooky skull candle…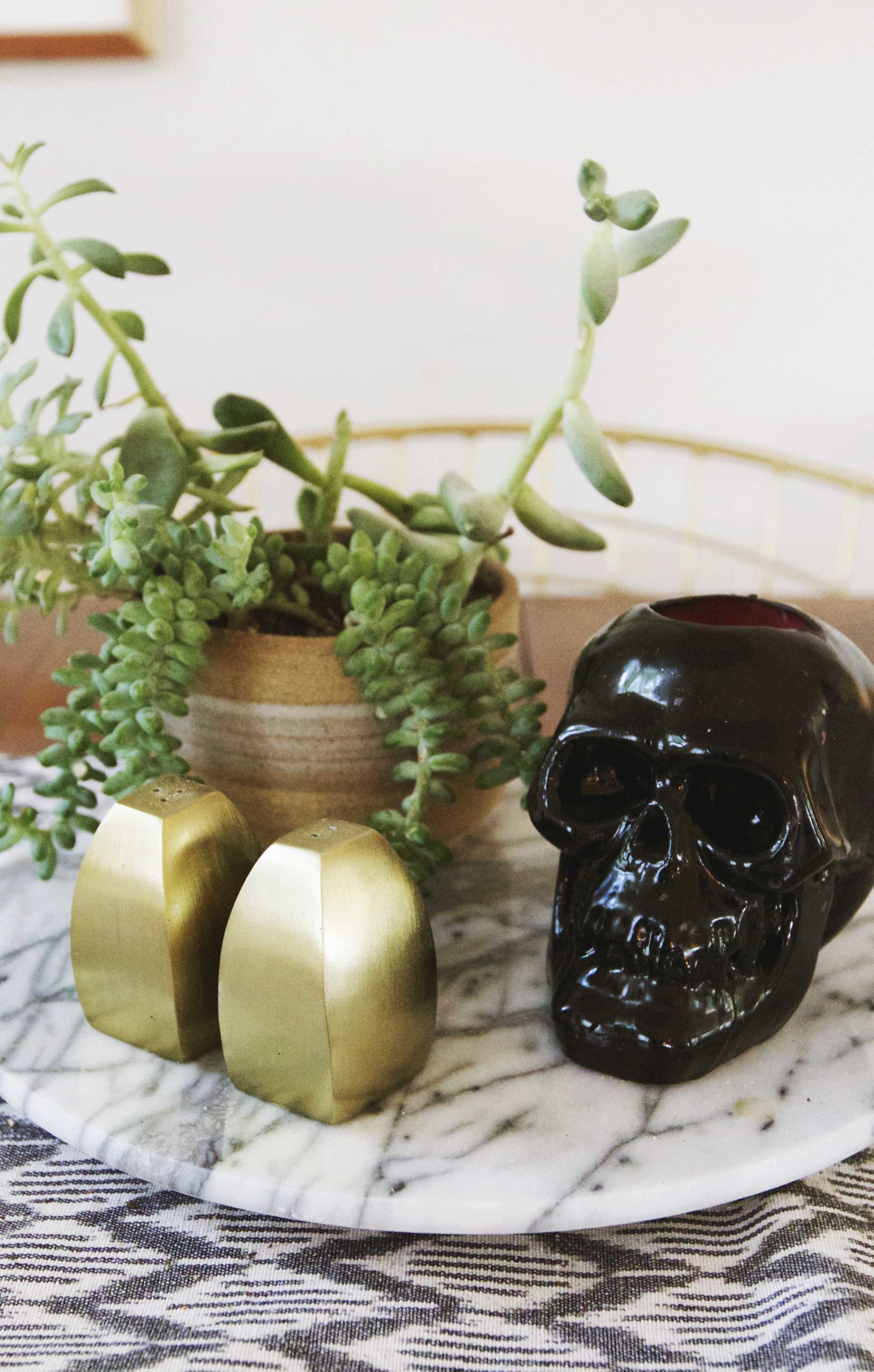 Which will apparently burn like this:
Creepy.  Then there were these candles, which make crazy-cool wax drippings (beware!):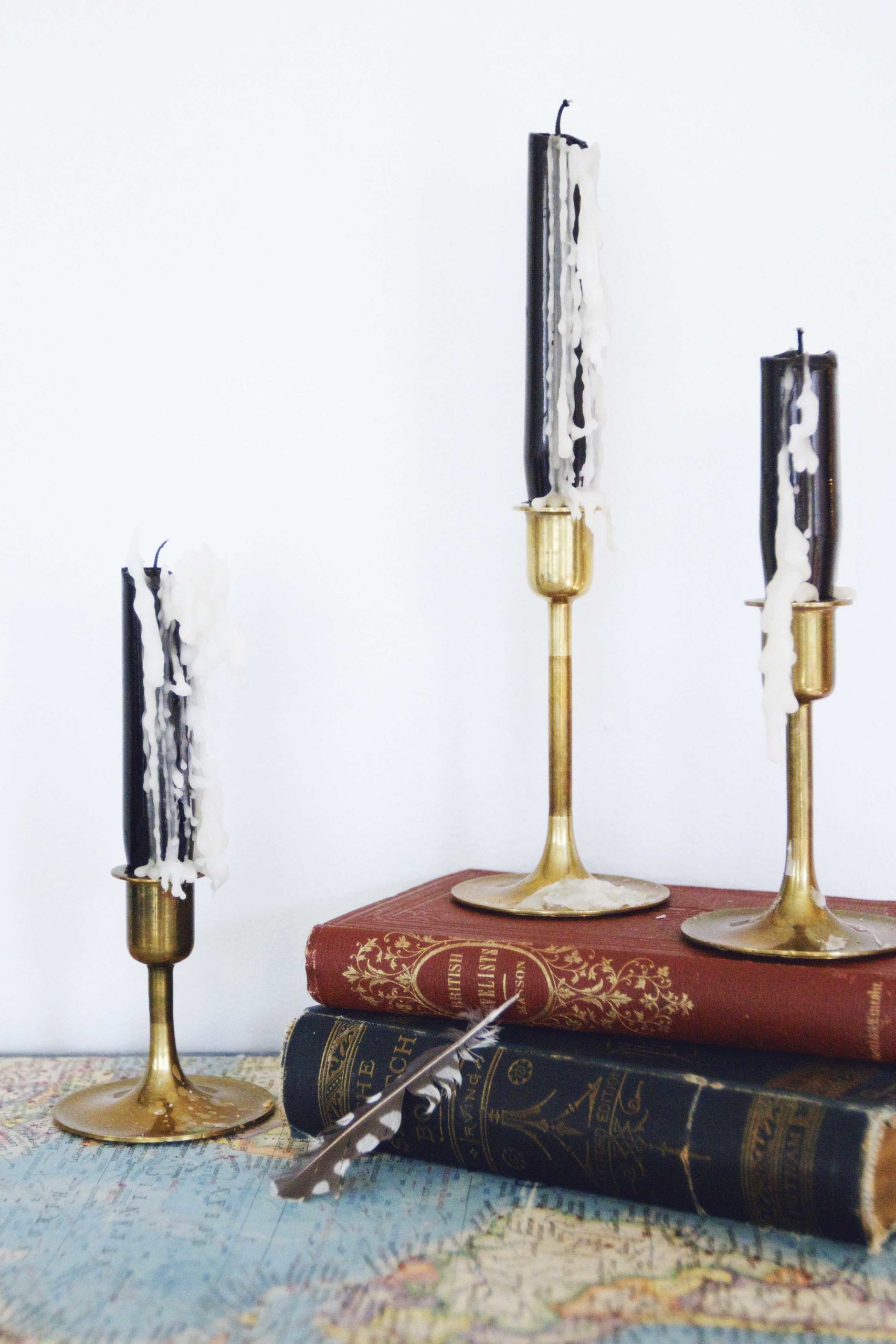 Finally, I scattered some small white pumpkins around the house and added more of the bats and this hanging skeleton to our front door.  It's not much, but it definitely feels spookier in the house.  C and I had so much fun last night putting it all together!