Dining Room Style: Eclectic Industrial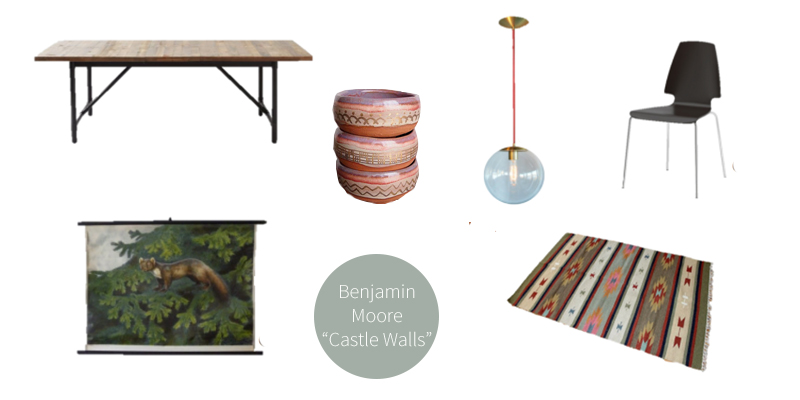 As someone who studies the history of decorative arts, antiques are never far from my mind.  There's something especially exciting about mixing the old with the new–it adds another element of contrast beyond soft and hard, light and dark.  Vintage rugs and antique artwork are great, affordable ways to bring an eclectic style to your home.  And don't you just love this little guy?
Here is my mood board for an eclectic industrial dining room: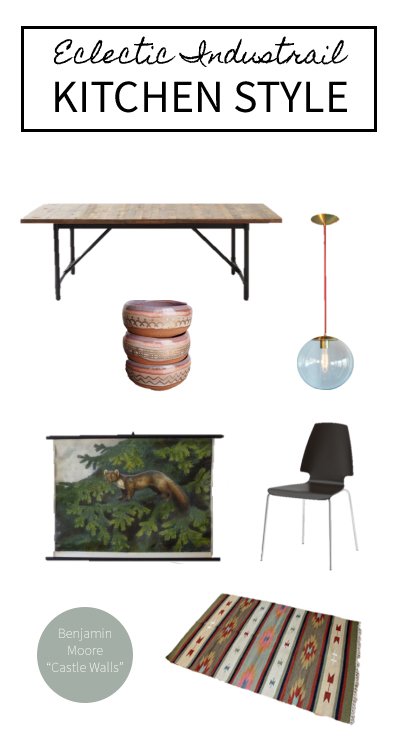 Emmerson Dining Table
, West Elm, $899
The Orbiter 10 in Classic Red, Sanctum Lighting, $189
Pink and Gold Tea Bowls, Muddy Maddie Pottery, $48
Rodent Animal Chart by Nils Tiren, 1929, Discover Prints, $135
VILMAR Chair in Brown-Black, Ikea, $39 each
Hand-Woven Kilim Rug, Kantha Shop, $107
Happy decorating!