The 10 Things I Can't Live Without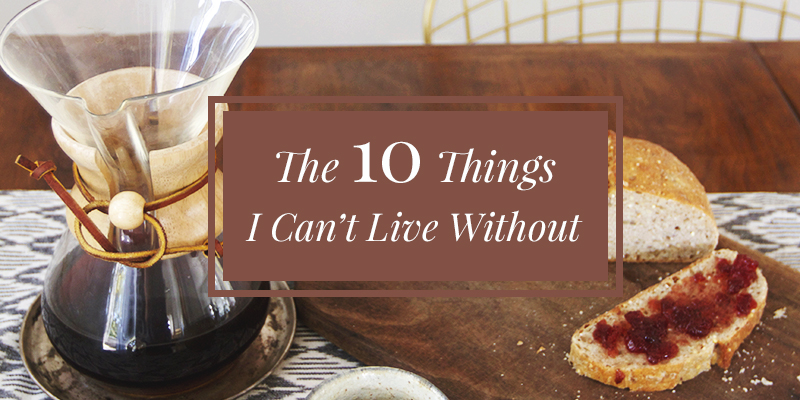 My fiancé, Austin, eschews all attachment to material possessions. This makes things….well, interesting, especially for someone who loves decorating as much as I do.  I know he is right not to place too much value in the objects around us, but I can't help taking pleasure from the soft, plush velvet of my living room sofa or the warm wood tones and clean lines of our dining table. What can I say? I love beautiful things!
Much to my surprise however, he seems to be rubbing off on me. I set out to make a list of "10 Things I Can't Live Without" as part of The DC Ladies' Blogtober series, but I had a rather difficult time of it. Turns out there aren't that many things that are necessary to me beyond my family, good food, and a few indulgences here and there. Nevertheless, I'm sharing my list with you here. Some are frivolous, some less so, but I hope you enjoy this little peek into my life.  I'd love to hear your lists as well, so be sure to leave a comment using the link at the top of the post!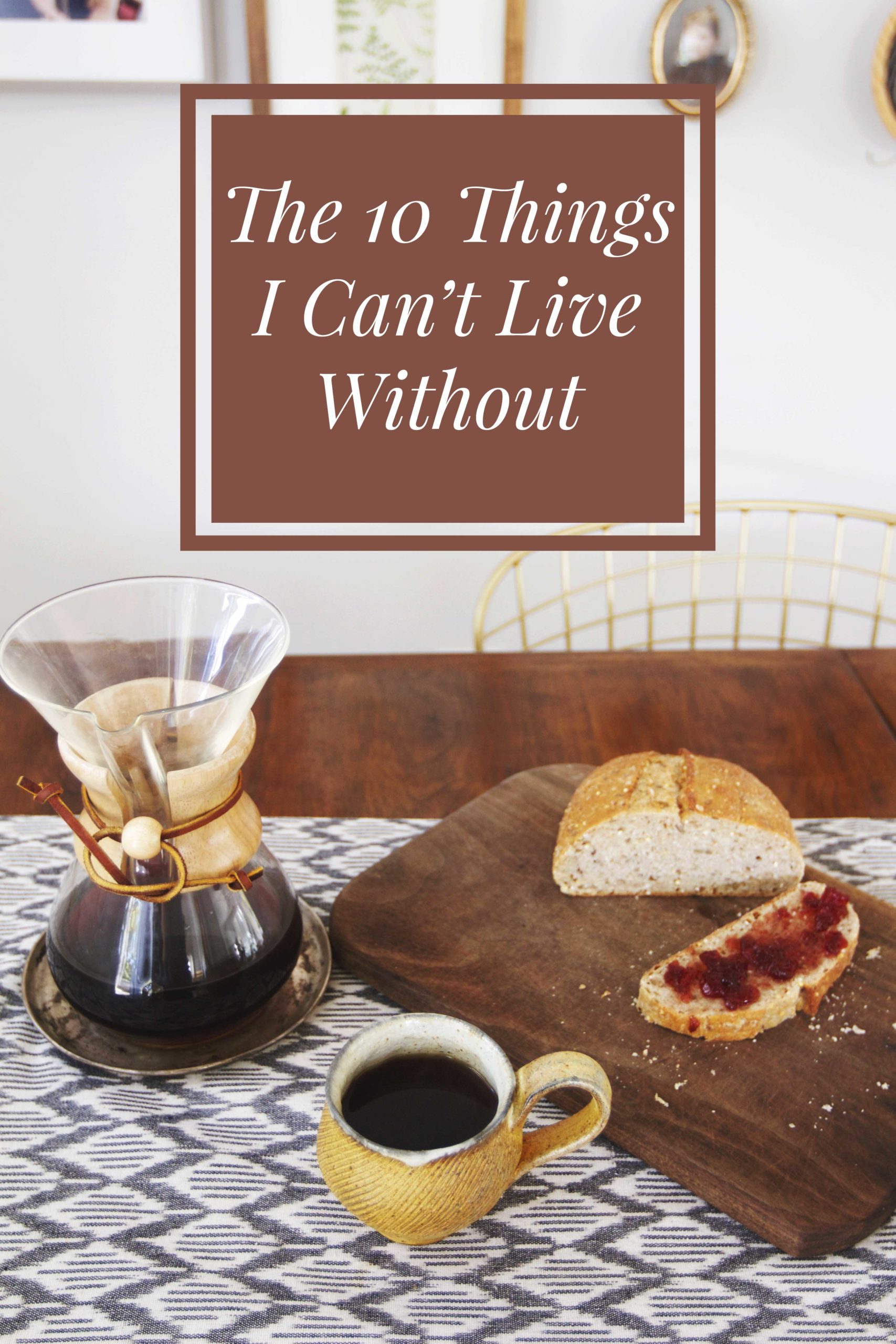 (in no particular order)
My morning coffee. Seriously. I'm like an angry bear whose winter hibernation has been suddenly (and rudely) interrupted until I have some caffeine in me. Austin knows not to expect anything more than grunts and a moody disposition until I have my mug in hand, poor guy! He really is the sweetest.
Chocolate.  In any form.
My family. Austin, who truly makes me a better person, and our beautiful, adorable son who makes us laugh and melts our heart every day. I would be lost without them.
Etsy. The best website known to man!
Snow. I grew up in the mountains of New Hampshire, with storybook winters and glorious, fluffy white powder. I was going to put mountains on this list as well, but realized I have been living without those here in DC for the past three years. So snow it is.
Travel. I'm someone who loves change and anything new…I get bored quickly if things stay the same too long. Travelling is a breath of fresh air (though ironically, I have an intense fear of planes). Though to be honest, our opportunities for vacations have been few and far between since we had our son. Now that he's a little older, I'm hoping we'll begin taking some family trips together.
Aveda hair products. Swear by them! And what other store gives you a free massage every time you shop there?
Ikea. The mecca of all meccas.
English Breakfast tea. No other kind, please. That way I can pretend I'm back living in London, where I really belong.
Period romances from English literature. Because I was born in the wrong era, and on the wrong continent. Jane Austen especially!
What are some things you can't live without? If you're a DC area blogger, tweet them out to @thedcladies using the hashtag #TDCLBlogtober14 and let us all know!