The Best of BRIKA: 25 Holiday Gifts Under $25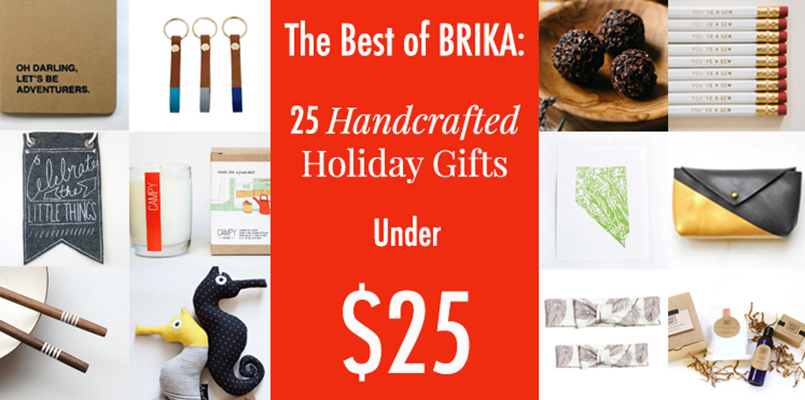 Have you every stumbled across a store and thought, "I want everything in this place!" ?
That's how I felt about BRIKA, the online Canadian mecca of handcrafted goods.  Scrolling through its pages, it was almost as if I was being greeted by old friends–I know these makers! I've pinned these products!  It was as if my Pinterest boards were staring back at me, and winking.
With the holiday season upon us, I had just begun my annual brainstorming of Christmas gifts when BRIKA fell into my lap.  Since I'm sure many of you are struggling like me to find the perfect Christmas presents I thought I'd put together a round-up of my favorite gifts from their holy store of wonder online shop to help you in your search.
All of these gifts are under $25, but be sure to check out the rest of BRIKA's products because there is some seriously amazing stuff!
A little about the company…
BRIKA was founded by two incredible women, Kena Paranjape and Jen Lee Koss (who incidentally is a Juilliard-trained cellist.  Get. out. of. here.) who are passionate about…well, passion.
From BRIKA's website:
Drawing on their shared values of following one's passions and building a beautiful life through well-crafted, everyday objects, they developed the concept for BRIKA, a unique online shopping destination that offers a curated selection of special pieces that are destined to become heirlooms and celebrates the makers behind them. Weaving a sense of community and creativity into the fabric of the brand, BRIKA is a place shoppers can come to find inspiration as easily as beautiful, modern crafts.
Their beliefs?
Everyone has a creative spark

A world of beauty lives in every small thing

Today's craft becomes tomorrow's heirloom

Some of life's greatest lessons are learned from one another

We have the tools to craft a beautiful life
Amen, ladies! And now for the round-up…
---
The Best of BRIKA: 25 Holiday Gifts Under $25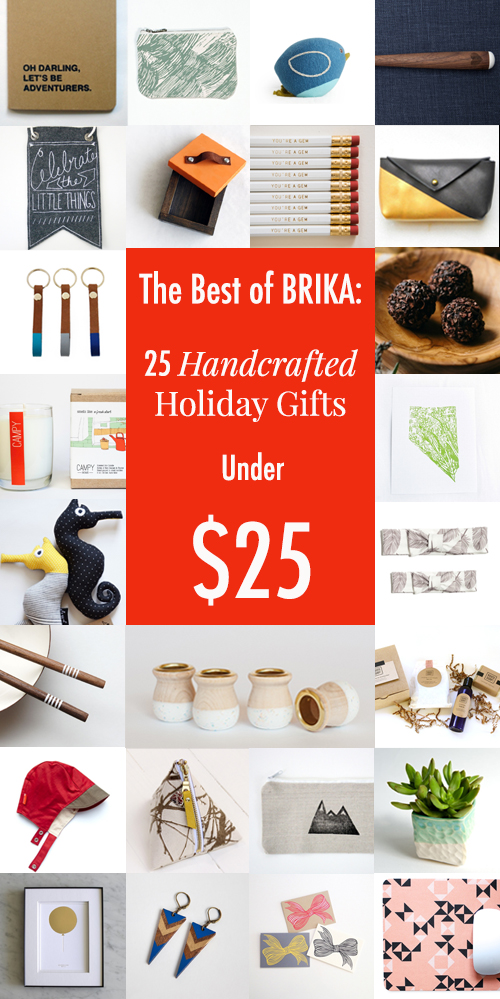 From top left:
Happy shopping!