Dining Room Style: Southwestern Chic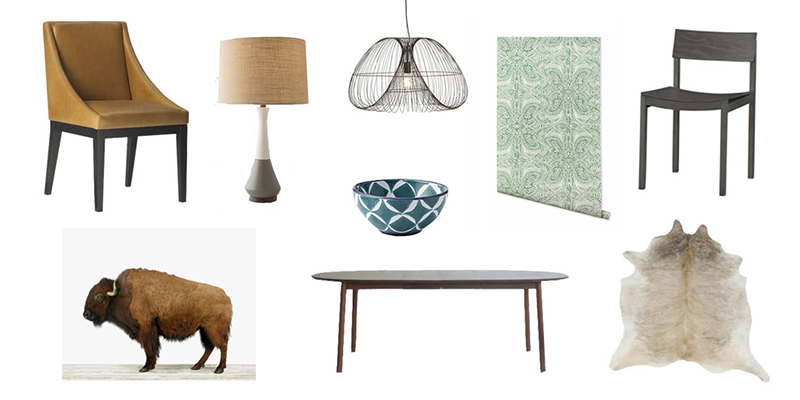 Over the past two weeks, I've been going through the application process for an interior decorating position at a national company. (Cross your fingers everyone!).  One of the requirements was to "redecorate" two rooms that I gleaned from decorating magazines, and put together a mood board for each.
The first room that I chose was a dining room, in a very traditional style.  The color palette was mostly off-whites, and they had made the horrible mistake interesting choice of installing wall-to-wall carpeting (in the dining room! Gah).  Here is the original room:
Here is what I turned it into (please forgive my amateur Photoshop skills):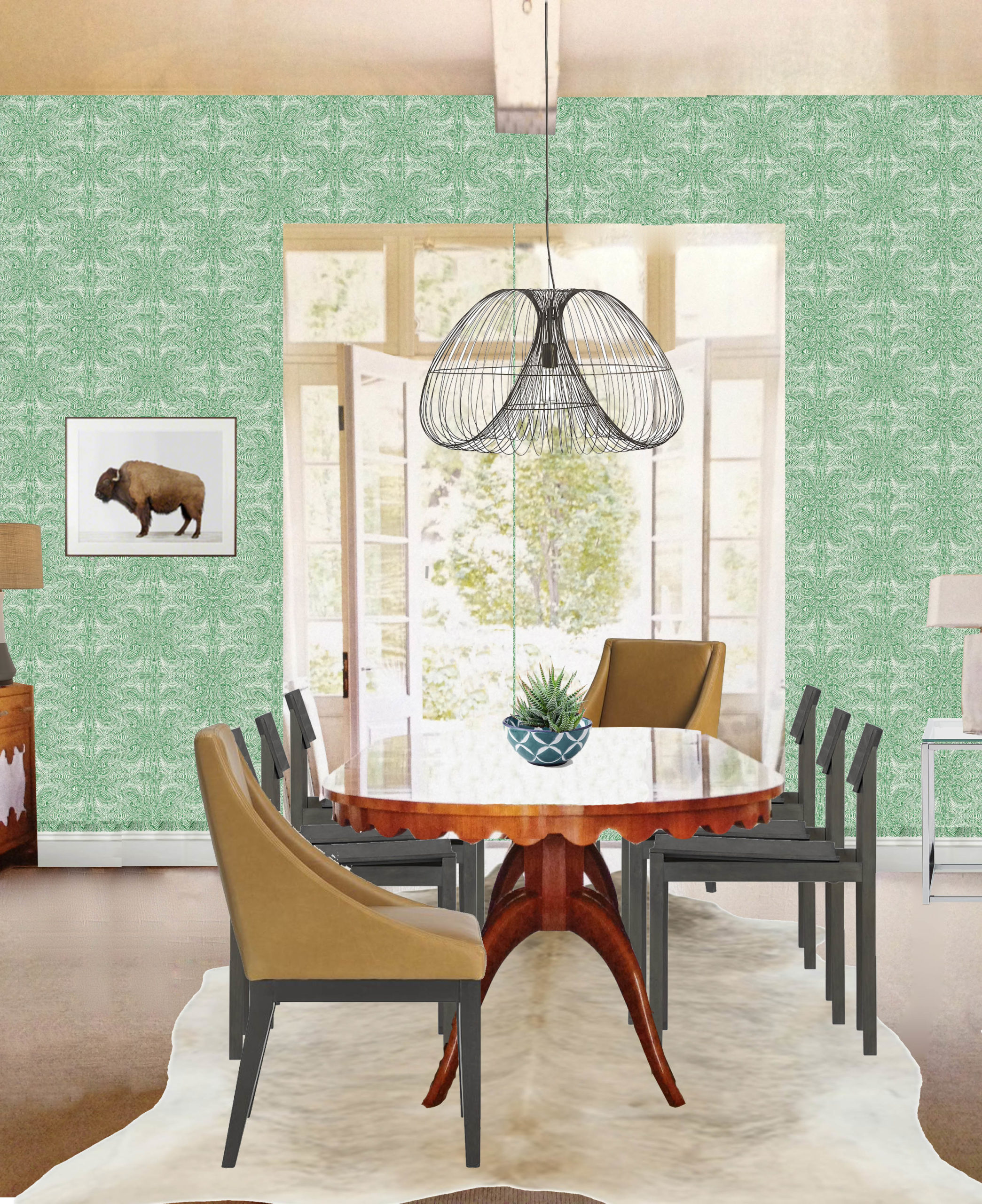 And here is the mood board! I am so in love with this wallpaper, and how good it looks with the honey-colored leather chairs.  I wish this was my dining room!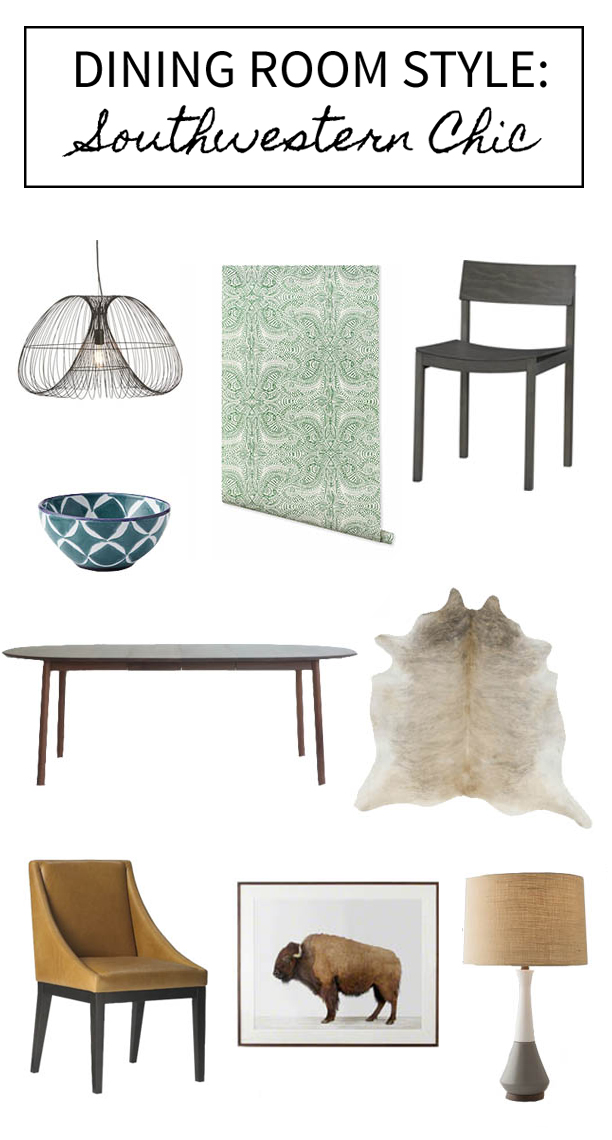 From top left:
Of course, I had a rather large imaginary budget for this project so unfortunately this room is not in my immediate future.  But a girl can dream!
What do you think? Leave a comment in the box below or by clicking the link at the top of the post.  I'd love to hear from you!