How to Sell Furniture on Craigslist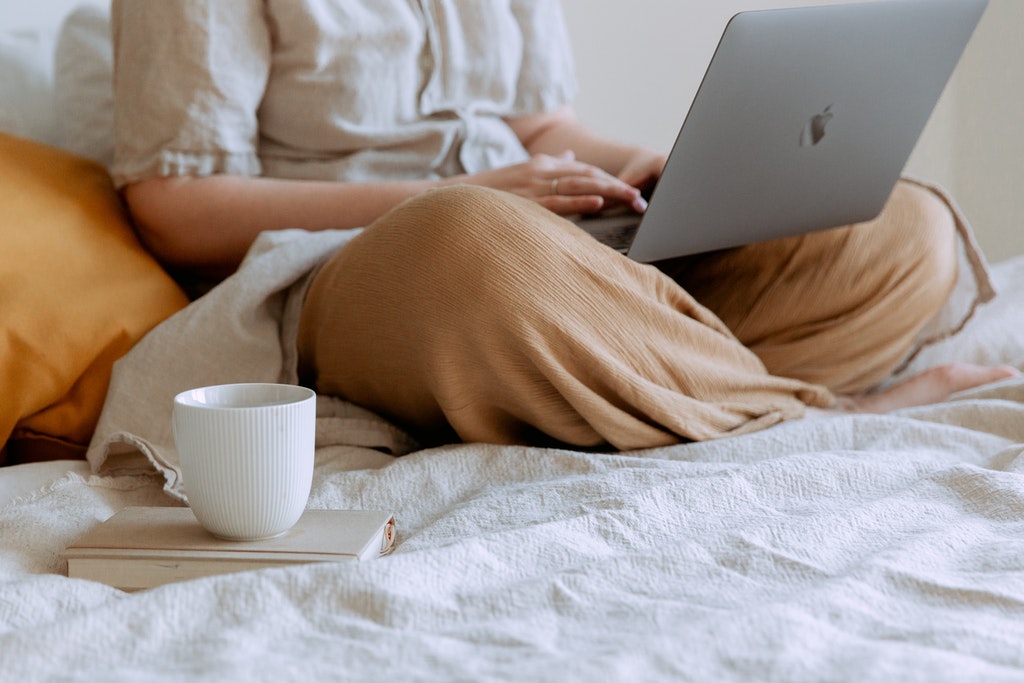 Selling your furniture on Craigslist is a sustainable way to find a second life for a piece of furniture you no longer want or need (another one we like – Facebook Marketplace). Turning your trash into another man's treasure is one of the easiest ways you can help the environment, as it helps to cut back on waste and the negative effects that can ensue when it's disposed of improperly.
New to the whole Craigslist thing? No problem. Below is a list of our tips – from the listing to the transaction – that will help you sell your stuff online.
---
1. How to Write a Craigslist Listing
How to write the listing title:
Use keywords. These will help your listing show up more often. Think to yourself, "What would I search for if looking for a similar item?"
Add adjectives like "unique" or "authentic" to help your listing stand out (as long as they apply – don't stretch the truth too much).
Include the manufacturer (especially if it's one that's popular or frequently searched, like CB2 or West Elm).
Check your spelling. If you post a listing for a "leather sfoa" – it won't show up when people search for a "leather sofa".
Use multiple synonyms for the same item, i.e. "leather sofa / couch". People often search using only the title, and someone searching "leather couch" won't find your listing otherwise.
How to write the listing description:
Begin with a bulleted list of features that's easy to skim, followed by a full description of the item directly below it.
Include a fair price. Research similar items for sale to make sure your price is within a reasonable range. Again, think to yourself, "How much would I pay for this item in the condition it is in?"
List the item's dimensions. This is super important! Potential buyers will be more likely to reply to your listing if they are positive the item will fit in their home.
Use keywords again. Searched terms will match to your description, too (not just your title). Good keywords are similar brands or stores where one might find an item like yours.
Include your reason for selling the item. Potential buyers feel more comfortable if they know why you're getting rid of it.
Describe – truthfully – the item's condition, including any flaws. If a buyer shows up to purchase the item, only to find that it's been damaged, they may walk away from the sale.
Here's an example of an effective title and description:
Gorgeous West Elm Mid Century Modern Sofa / Couch – $900
Dimensions: 82"w x 34"d x 30"h
Material: Astor Velvet (93% polyester, 7% cotton)
Color: Ink Blue
We purchased this fabulous "Mad Men" style sofa 2 years ago from West Elm for $1,900. We are selling it because we are moving and have decided to go another direction with the design of our new home. This sofa is in excellent condition; the only flaw is a small scratch on one of the legs (see photo below).
From a smoke-free and pet-free home.
The color is called Ink Blue but it looks closer to navy in person. It is very comfortable and would look great in a living room or office. Delivery available for $75.
Mid-mod CB2 Crate & Barrel Pottery Barn
---
2. Tips for Uploading Photos
Remember that good photos are what sell! The visuals you provide are often more important than the description you write.
Use photos of the actual item you are selling as the cover photo. Upload "stock" photos from the manufacturer last – these are great to include, but buyers are more concerned with the condition of the actual item.
Make sure your lighting is excellent. Take the photo during the day, indoors, in natural light (meaning, turn interior lights off). If your photos are dark, brighten them before uploading. Don't upload fuzzy or small images.
Include a photo from every angle. Add close-up shots if necessary (for instance, you may want to zoom in on the pattern of a rug).
(Optionally) upload a styled photo. This helps to sell the piece, but be prepared to field questions about other items in the photo and if they are for sale.
Include photos of any defects or wear that you've included in the description.
---
Remember:
Location: While there is no need to post your exact address (please don't!), you may consider including your neighborhood. Potential buyers want items they know they can pick up quickly and easily.
Reply Settings: For privacy purposes (and to avoid receiving spam), select the option that allows replies to be sent to an anonymous email address, then forwarded to your personal account.
Timing: Try posting your listing on a Saturday. Weekend listings typically do better as people have more time to peruse the site on their days off. A Saturday listing will often lead to a Sunday pickup, especially in large cities.
---
4. How to Arrange a Craigslist Pickup
Check your email regularly, so you don't miss out on a potential sale. Buyers can move on quickly if they don't hear from you.
Trust your gut when determining who to reply to – if it feels "spammy", it's probably spam. The more generic a response is (i.e. "Is this item still available?") the more likely it's spam. Genuine responses usually mention the specific item you posted (i.e. "Is your sofa still available?").
Reply to potential buyers via email, signing your first name only. After you've established a pick-up date, time, and location, go ahead and exchange cell phone numbers – you'll want to send a confirmation text, and they'll want to call you in case they get lost. (Or you'll want to call them if they don't show up!).
Arrange to meet in a public location, such as a grocery store parking lot. We do not recommend meeting anyone at your home address unless you are comfortable with it. For large items, sometimes public places are not possible – see below for our tips on handling the transaction.
Include any specific information your buyer will need to know prior to the pick-up. Is the item super heavy? Are you willing to help lift and load it into their car, or will they need to bring a friend with them? Will you accept Venmo, or cash only? If cash only, you may want to ask them to bring the exact amount.
---
5. How to Handle the Transaction
Text your buyer the morning of the scheduled pick-up to make sure it's still on.
Arrange to have someone else with you at the time of the pick-up. Or, if you're comfortable completing the transaction on your own, let someone know where you'll be meeting and when, the contact info of the buyer, and ask them to call and check on you a few minutes after the scheduled pick-up time to make sure all is well.
Count the cash (or confirm the Venmo transaction went through) before your buyer leaves.
---
FAQs for Selling on Craigslist:
Q: What if my buyer decides they don't want the item once they see it in person?
A: Your buyer is not committed to the sale and they have the right to walk away. This is why it's important to make sure your listing includes a detailed description as well as multiple, quality photos. If your buyer knows exactly what they're getting, the pick-up should be quick, easy, and straightforward.
Q: What if my buyer tries to negotiate price at the pick-up, but I don't want to sell for a lesser price than the one I posted?
A: You are never obligated to come down in price. However, it is common for buyers to negotiate for 10-15% lower than the asking price listed. Our advice? Move forward with the sale, giving them the lower price – If you are unwilling to negotiate, your buyer may walk away and you may not find another one.
---
Whether you're preparing for a move, or simply looking for a refresh, selling your furniture on Craigslist is a responsible way to dispose of your no-longer-wanted items.
We'd love to know… What are your tips for selling furniture online?
---
As part of our design process, we'll help you dispose of your unwanted items responsibly.
Ready to start your project? Click here to schedule a call.