Design, Decoded: Hans Wegner and The Wishbone Chair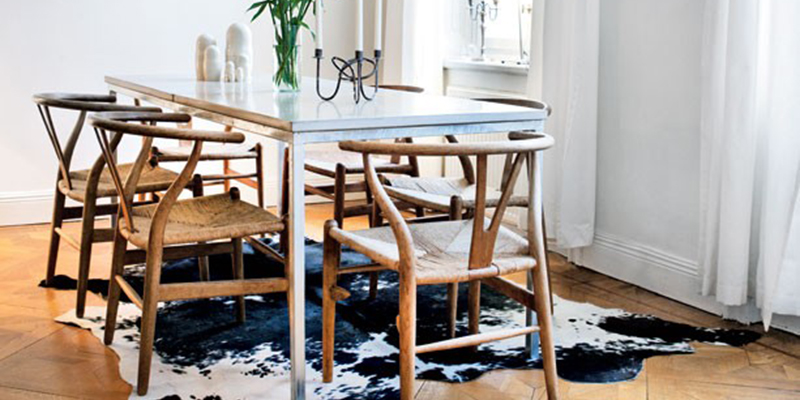 You may not know its name, but you might recognize the shape of the ubiquitous wishbone chair by Hans Wegner.  Introduced in 1949, it was based on a Chinese child's chair and had a Y-shaped splat with a curved back. I've seen it absolutely everywhere on Pinterest lately, and its elegant lines are just as beautiful today as they were 65 years ago.
Wegner (pronounced VEG-ner in English, VAY-ner in Danish) was a Danish designer who was instrumental in popularizing the warm wood tones and soft, organic lines in what we've come to call Danish Modern design, or Mid-century Modern.  His chairs are especially known for their comfort and their inspiration from traditional furniture.
Wegner, born in 1914, was the son of a Danish cobbler and learned woodworking as a young boy.  He began designing in 1938 and by the mid 1940s he started his own design business.  Completing over 200 chairs during his lifetime, his chairs are still made today by the Danish company Carl Hansen & Son.
You can, of course, purchase a genuine Wishbone chair–but it's going to cost you.  Instead, I thought I'd share with you some of my favorite affordable alternatives–chairs that are either directly inspired by the wishbone, or at the very least maintain its spirit!
And of course, if you're a purist, there are always knock-offs to be found:
You can read more about Hans Wegner here and here.  What do you think? Are these chairs for you?