Going Naked vs. Getting the Treatment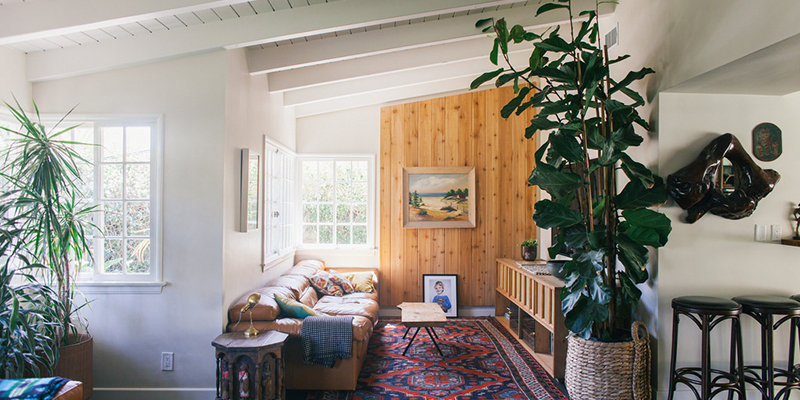 It's time to have a little chat: way back when, in my naiveté, I made some mistakes. Big mistakes. Fortunately I grew a little, I learned a lot, and now I'm here to tell you all about it.
I'm talking about windows, people!
Specifically, whether you should go with bare windows or curtains.  Or shades, come to think of it.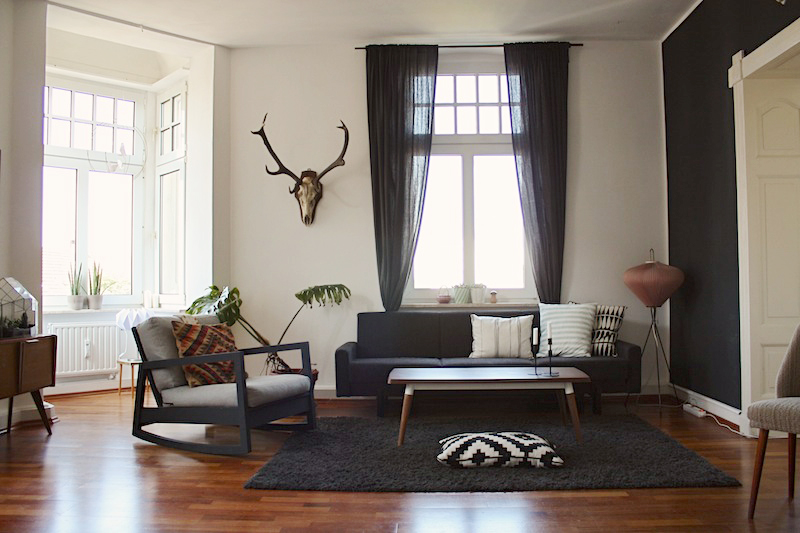 Antonia Osswald's home via A Beautiful Mess
Do any of you remember the movie The House of Dies Drear? In fifth grade, we had to watch this made-for-TV version of Virginia Hamilton's novel, about a boy and his family who move into a house that was once on the Underground Railroad. Spooky stuff ensued; in one scene late at night, the boy suddenly looked out the window…only to see a face staring straight at him, pressed up against the glass.
Let me tell you, this scared the BEJESUS out of my Spice Girls- and Lisa Frank-loving self. For years afterwards, I could never be in the same room with a window at night that didn't have the curtains or shades drawn.
I remember my mother dutifully drawing the curtains closed over every window each night before she went to bed, and opening them all as soon as she woke up each morning. I can still hear the clicking sound of the ropes on the side that we pulled like a theatre curtain. I think this habit of hers was her own creation, but it did help settle my fears as a child.  (Looking back now, it seems like a lot of work for nothing!)
Perhaps this is what made me, as a first-time homeowner, believe that windows needed some serious dressing in order to look good. Somehow I got it into my head that curtains AND Roman shades were what was needed on EVERY window, and I wasted a good amount of money achieving that.
Maybe I was just crazy.
But I do think that there is a tradition (handed down from our mothers?) that if you have a window, it needs curtains or a shade—no questions asked.  But are window treatments really necessary?
Bare Windows or Curtains?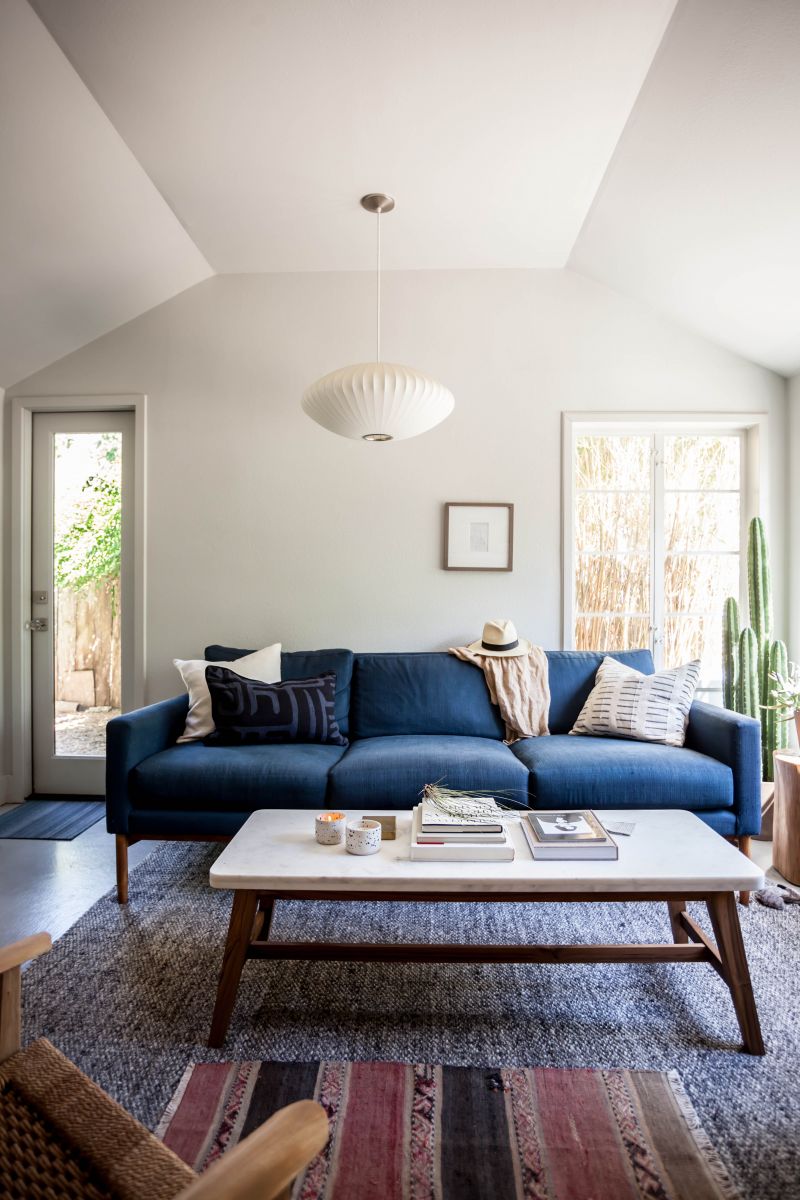 Chelsea Fullerton's home via The Every Girl
Do window treatments always look better? Certainly they can make a room seem taller and they also give you some privacy, but privacy from what? I for one don't typically walk around naked in my living room. (The exception being bedrooms—please have treatments in there!).
There is also a trend now towards undressed windows, especially in modern spaces. An undressed window allows the greatest amount of light to penetrate a room, and if you're a minimalist like me, you'll appreciate the clean lines and uncluttered look.
This works best, of course, if you have a beautiful window to begin with…something not all of us are blessed with.
I've learned the hard way that less is more. I've also learned what works for me, my house, and my style.
Don't miss all my tips on how to choose the right window treatments for your own home!
Where do you fall in the debate? Do undressed windows just look wrong? Do you hate the idea of your neighbors seeing what you're up to? Or do you like the pared-down look?