Design, Decoded: Eero Saarinen's Tulip Tables & Chairs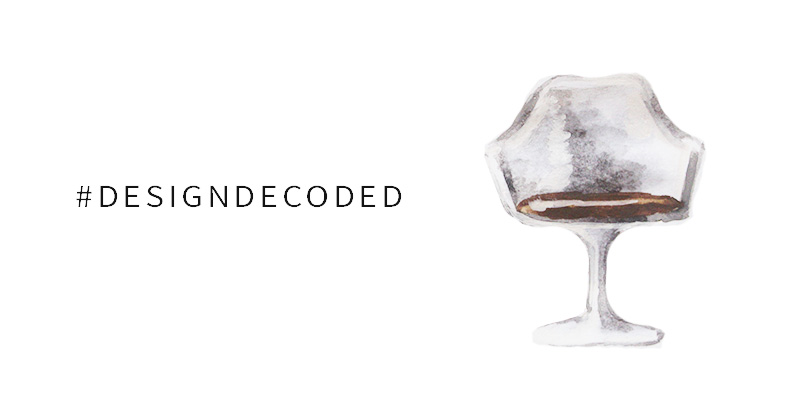 This post is part of a new series of history quickies, bite-sized looks at the minds & times behind famous designed objects. Each week a new iconic design piece will be highlighted, and I'll show you where you can get it on the cheap! Read the full series.
Last week we dug deeper into Eames shell chairs, and many of you shared your gorgeous homes with us on Instagram. A big thank you to everyone who tagged their shots! Here are some of my favorites from the #designdecoded feed: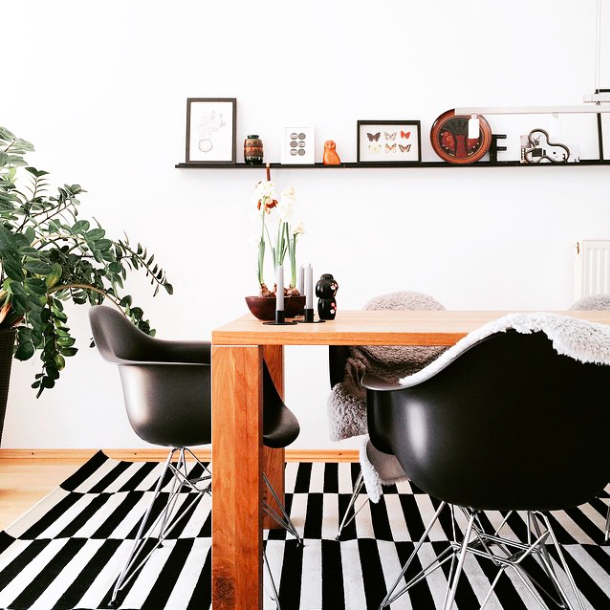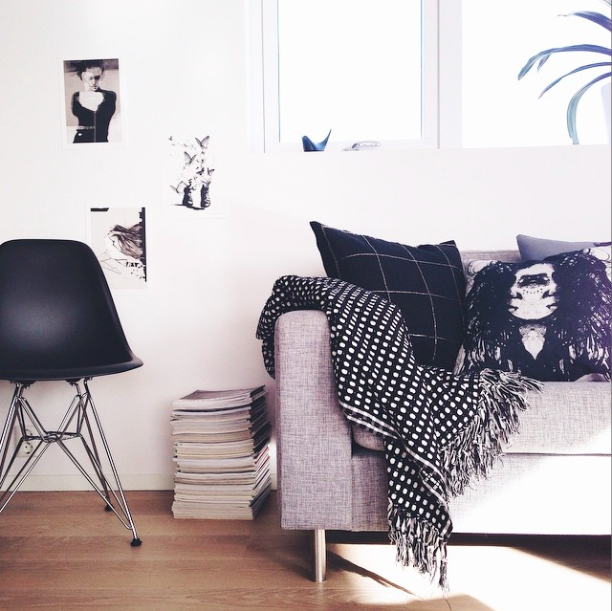 @susanne_decker // @petitenancy // @annabylove // @braidedbandit
Tag your own iconic pieces on Instagram with the hashtag #designdecoded to be featured!
---
In honor of Spring's imminent arrival, this week's icon of design is…Eero Saarinen's Tulip tables and chairs!
Crazy name, crazy furniture.  This guy is a little confusing, as his daddy-o Eliel Saarinen was also a famous designer and director of the the Cranbrook Academy of Art, where Saarinen eventually taught as well (I know you must be getting sick of hearing about that place, but I swear–it's a good name to know!).  But I do know you've seen his tulip tables, and you probably recognize his chairs as well!
So, what's the story behind these Mod pedestal pieces?
Saarinen was born and raised in Finland and emigrated to America with his parents when he was just 13.  After studying sculpture as a young man in Paris, he trained as an architect at Yale.
Fun fact alert: Saarinen's buildings and monuments are all around us!  Not only did he design the St. Louis Golden Arch, but the TWA terminal at JFK and Dulles International Airport (30 minutes away from me!).
Saarinen is credited, along with Eames (and Bertoia–the poor guy always seems to get neglected) with launching and popularizing organic sculptural furniture forms.  The tulip chair and tables, first released by Knoll in 1958 just three years before his untimely death from a brain tumor, are easily his most famous design.
Said to have been inspired by a street sign, they were formed from an aluminum base and fiberglass shell.  Although Saarinen wanted the pieces to be manufactured from a single material, plastic hadn't yet been developed in 1958 that was strong enough for the design. Plastics had become incredibly popular in furniture design of the 1960s, serving as an antidote to the hard, cold surfaces of Bauhaus modernism.  Rather obviously, plastic also lent itself much more easily to organic sculptural forms than, say, tubular steel.  And it was cheap. Win, win.
Saarinen liked to say that his tulip tables and chairs cleaned up "the slum of legs" that supported basically all tables and chairs.  I'd have to say I agree with him–his tulip tables are lovely in their simplicity and clean lines, don't you think?
Sources:  Four Centuries of American Furniture by Oscar Fitzgerald, Knoll.
Tulip tables and chairs are still for sale by Knoll but will cost you a pretty penny.  You can find similar versions on Amazon and eBay for much, much less.
Let's find the history in our homes!  If you have a Saarinen or a Saarinen-inspired table or chair, use the hashtag #designdecoded on Instagram and your photo might be featured on Annabode!