DIY: How to Make Your Own Map Bunting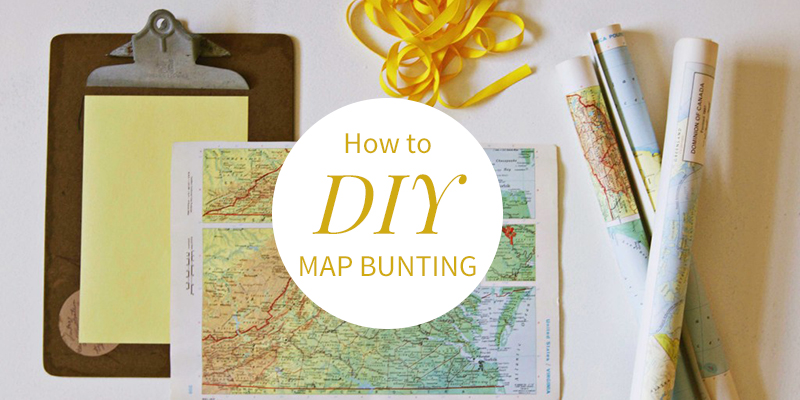 I love using garlands and bunting in kids' spaces–they add a fun and festive vibe and are incredibly easy to make.  As some of you know, these past few weeks I've been making over C's playroom as part of the One Room Challenge  (see the project from the beginning here and here).  I wanted to include a subtle vintage schoolhouse theme, and what is more "schoolhouse" than maps?  After finding the perfect map garland on Etsy, Cassie from Primitive and Proper pointed out that this could be a great DIY project.  And she was right!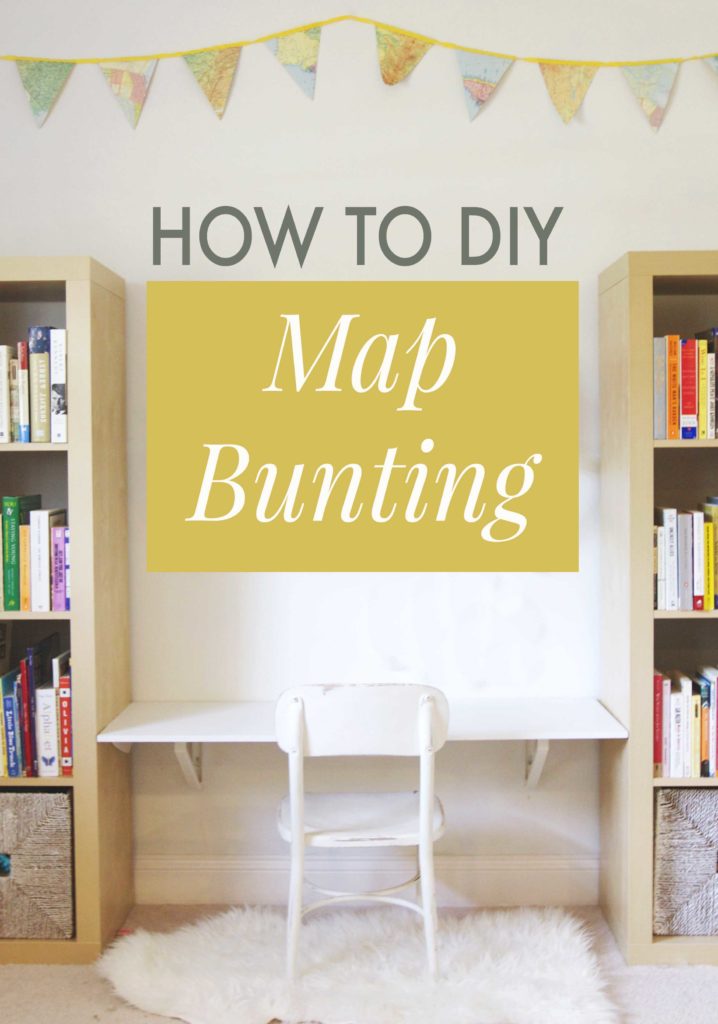 Supplies:
Vintage maps. I found several for $1 at Cassie's Sweet Clover Barn sale this weekend. That place seriously rocks!
Pencil
Sheet of paper
Ruler
Grosgrain ribbon, measured and cut to 106″
Scissors
Sewing machine & thread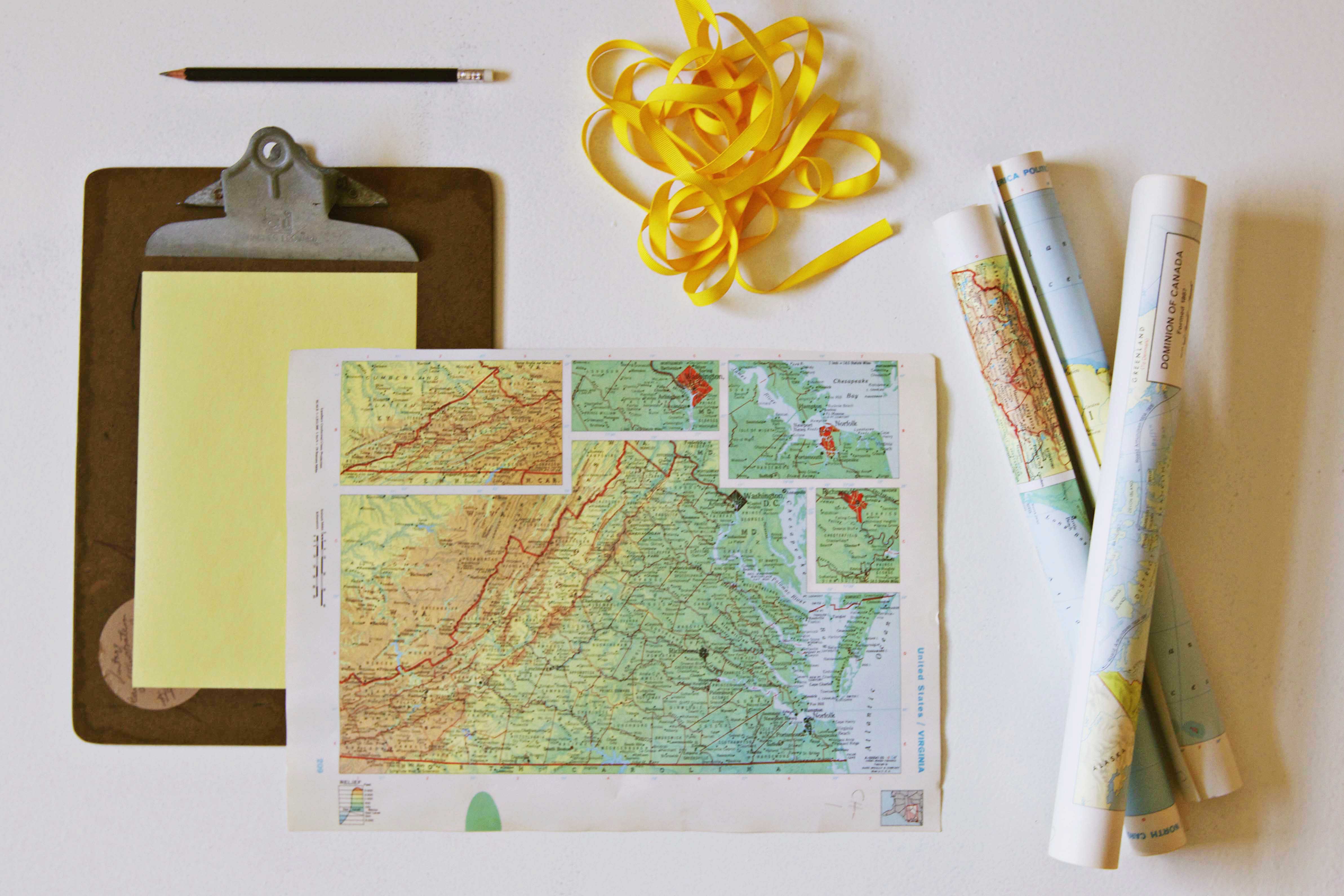 First, make a template using your ruler, pencil, and sheet of paper.  The top of the pennant should be 6″ wide, and the whole thing should be 7″ long.  I began by marking 3″ and 6″ across the top of my paper, as you can see from the photo: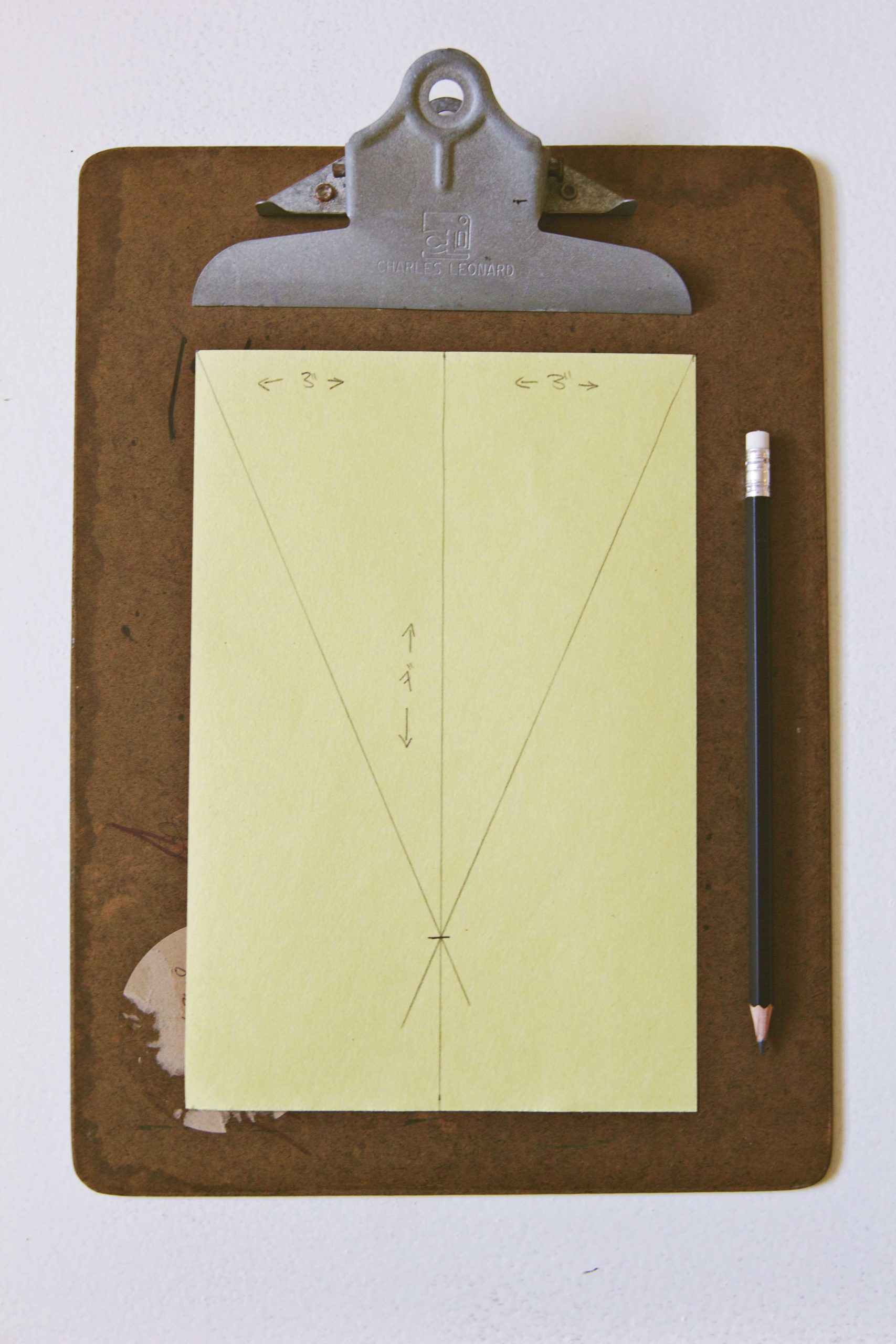 Cut out the template, and use it to trace your pennants.  Then, cut them out. (If your maps were rolled like mine, a couple of swipes with your iron on its lowest setting will make them nice and flat.)  I cut out 12 pennants for my garland.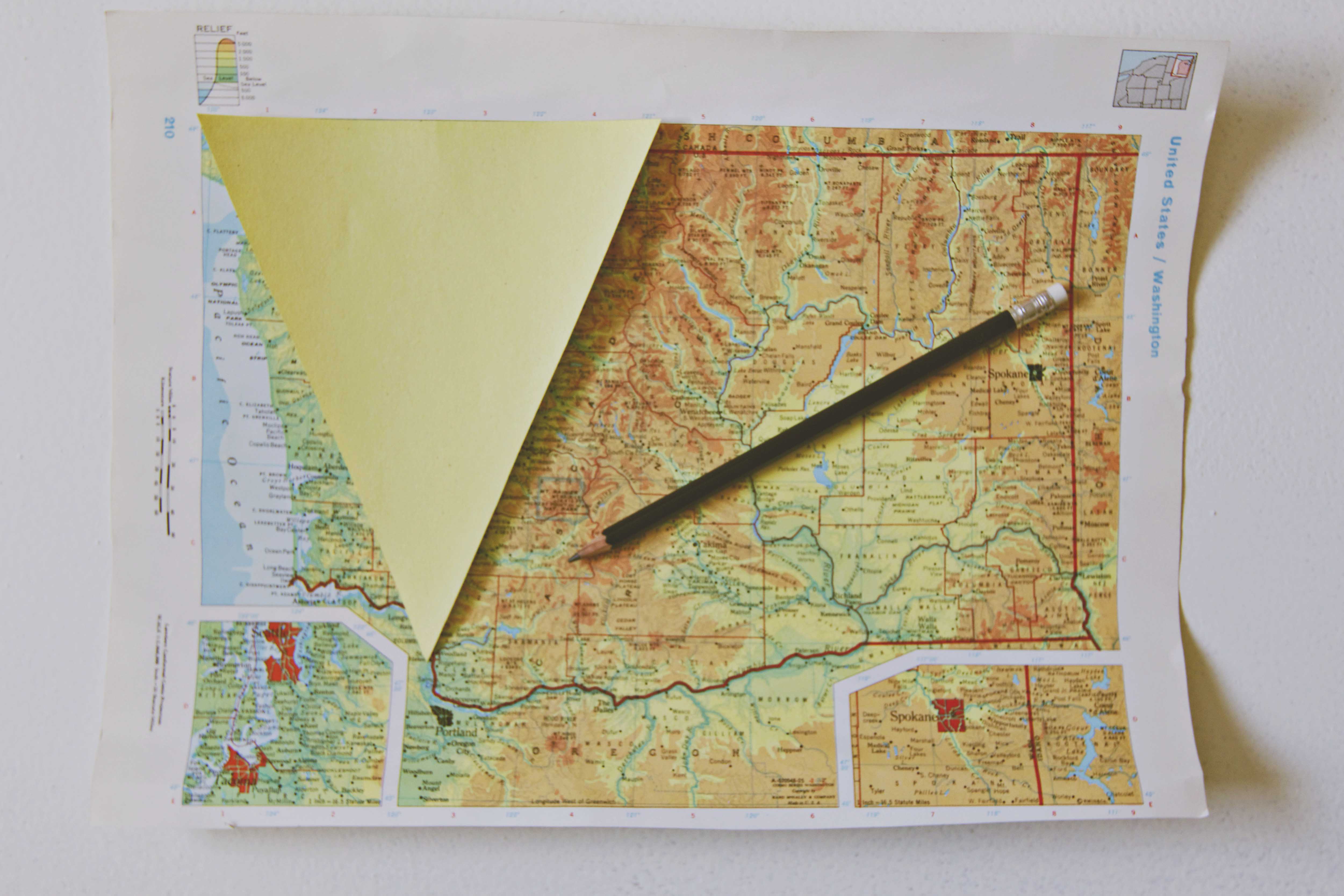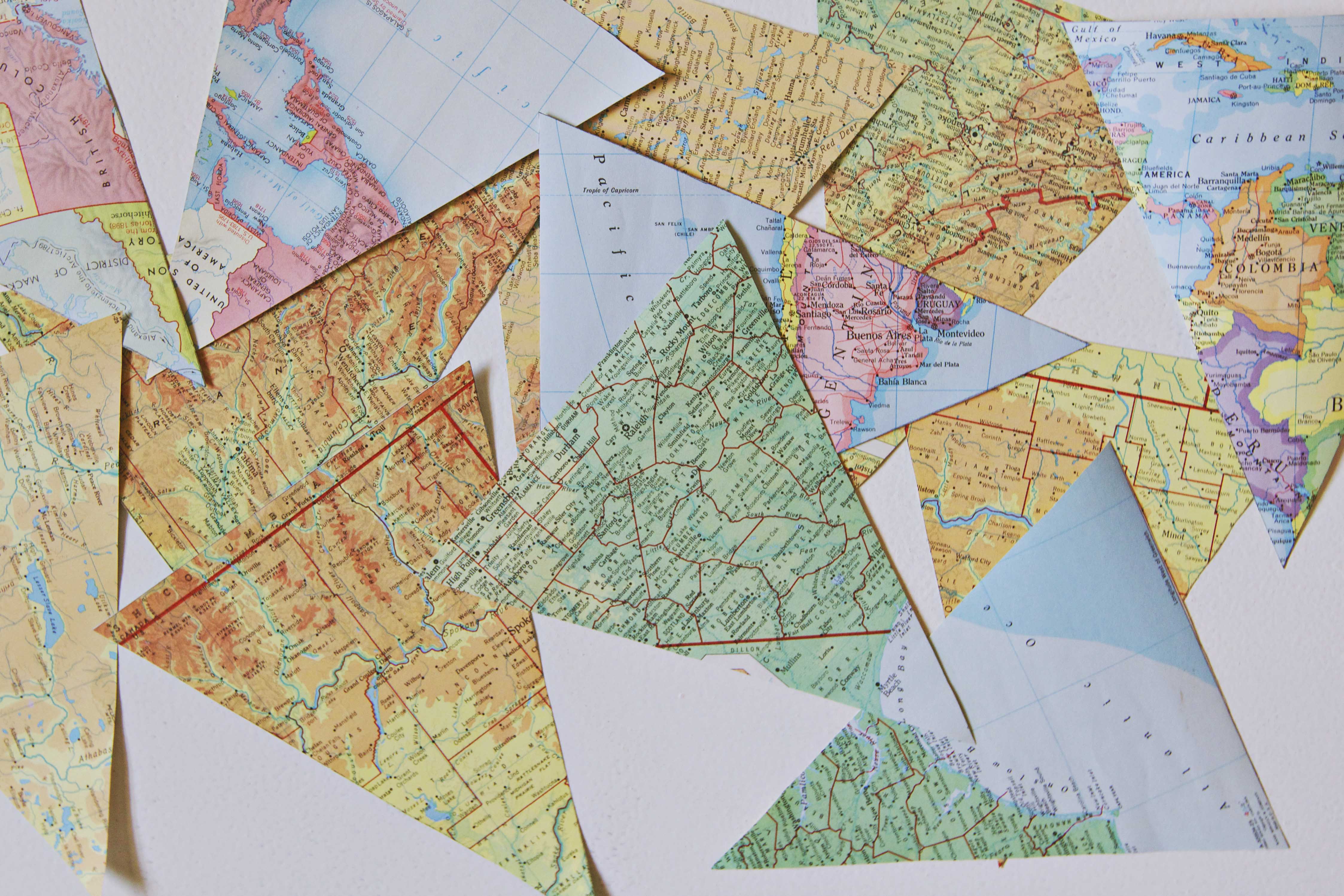 Now take your ribbon, and mark about 6″ in with your pencil (this will be your tail).  Then measure another 6″ for your first pennant and mark.  Then measure 2″ and mark (for the two-inch space between each pennant).  Continue the 6″-2″-6″-2″ pattern down the length of your ribbon.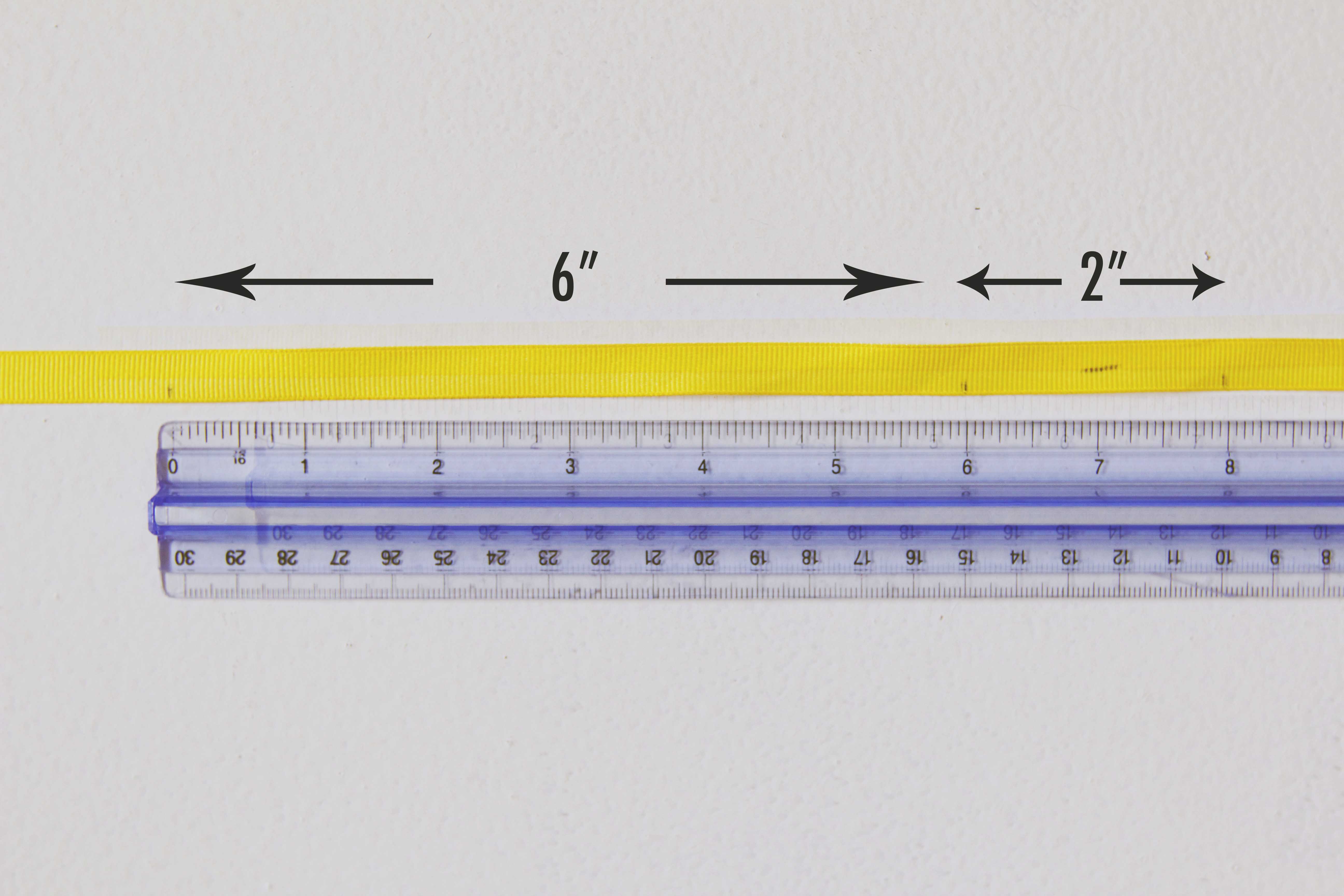 Then, get out your sewing machine.  Place the ribbon underneath the needle, so that the marked side is facing up.  Then, take your first pennant and place it face-down on top of the ribbon at your first mark.  Make sure the needle is in the center of the ribbon, but the pennant is completely overlapping it, like so: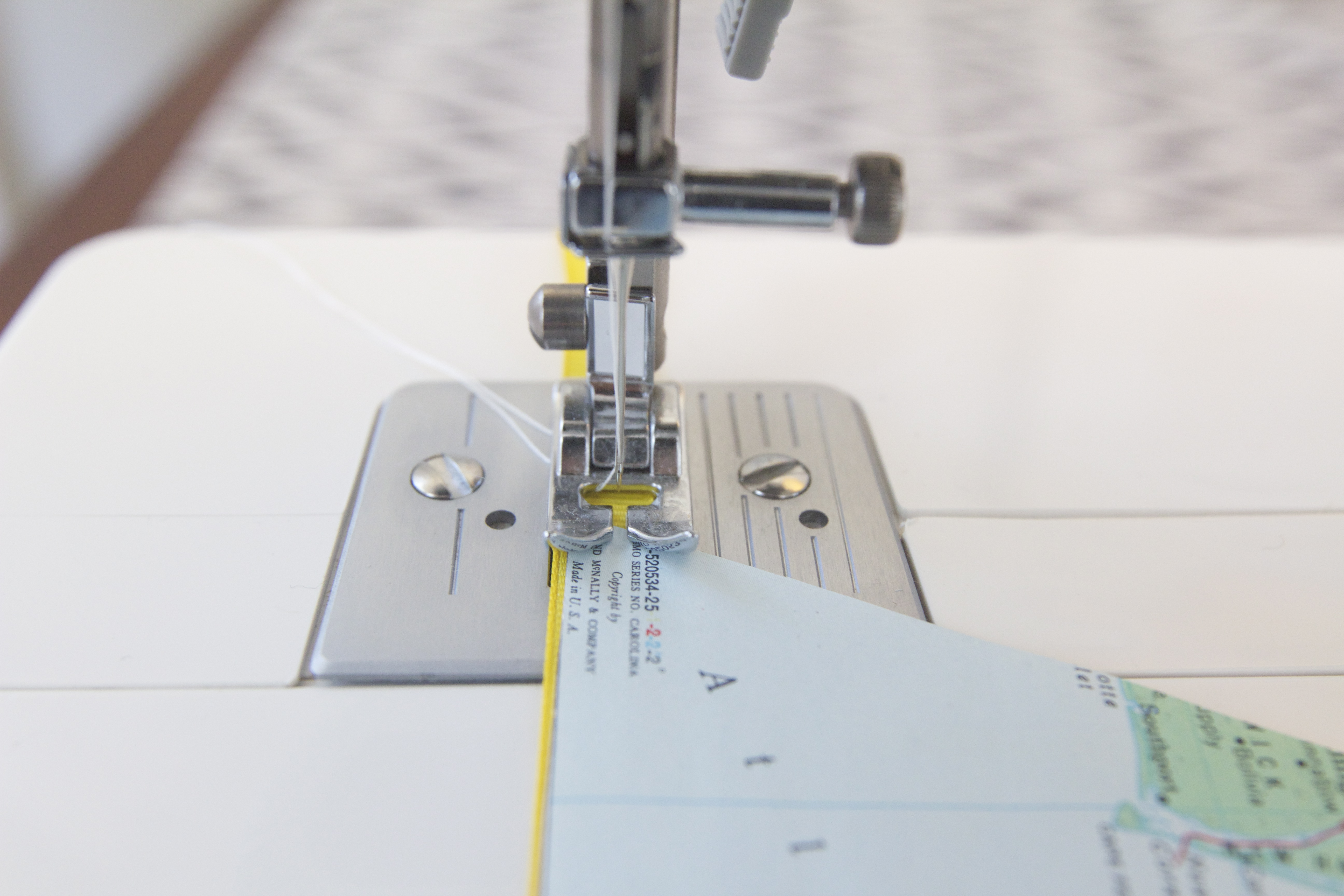 Sew the pennant to the ribbon, taking care to keep the needle in a straight line.  Continue sewing past the pennant into your 2″ marked zone.  At the start of the next 6″ section, stop the machine and place your next pennant on the ribbon, face-down.  Sew the pennant on just as you did the first.  Continue this pattern until you've sewed the entire length of the ribbon, and have used all your pennants.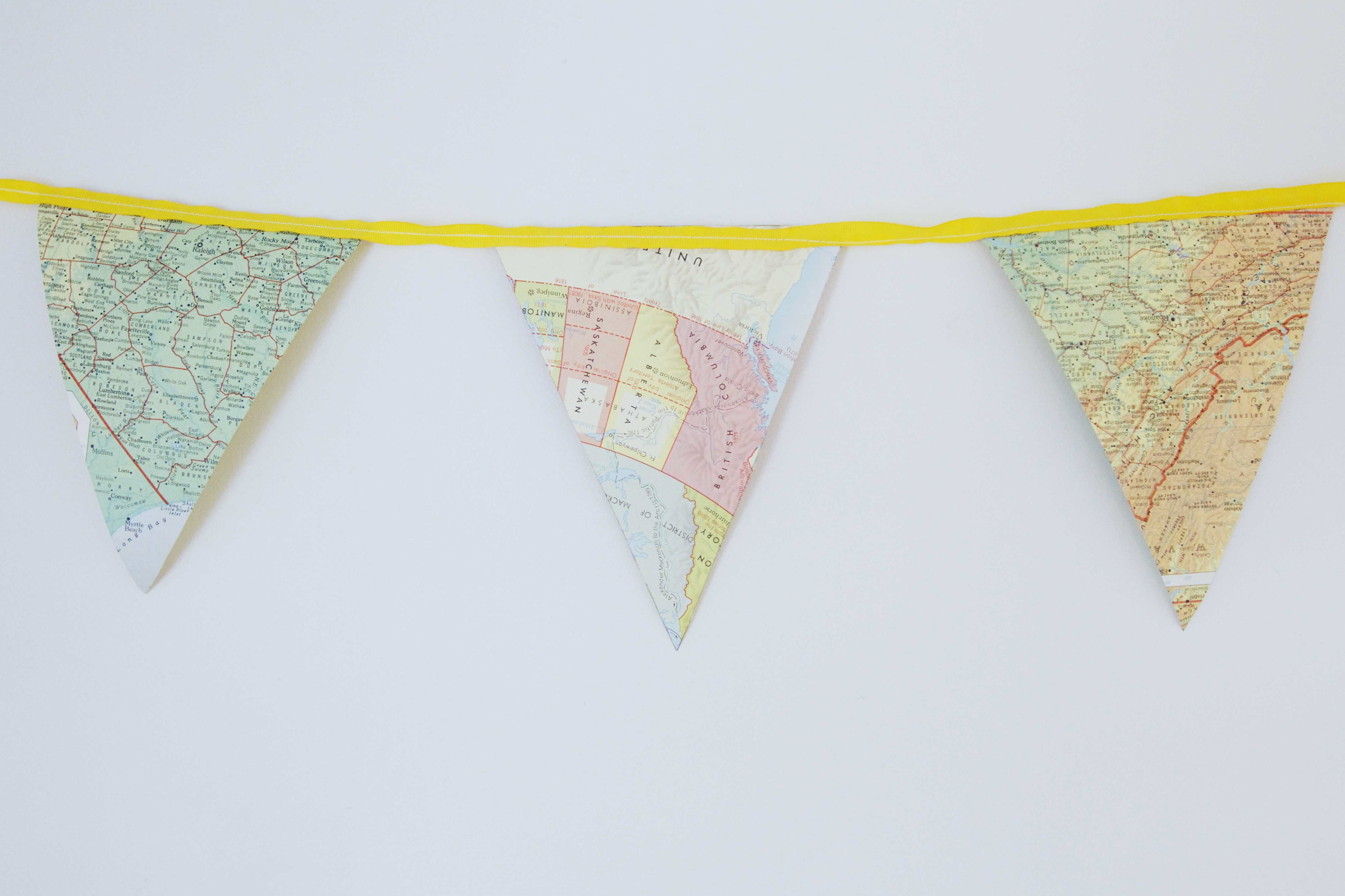 That's it! Now hang it up and enjoy your handiwork.