DIY Scandinavian Christmas Wall Sign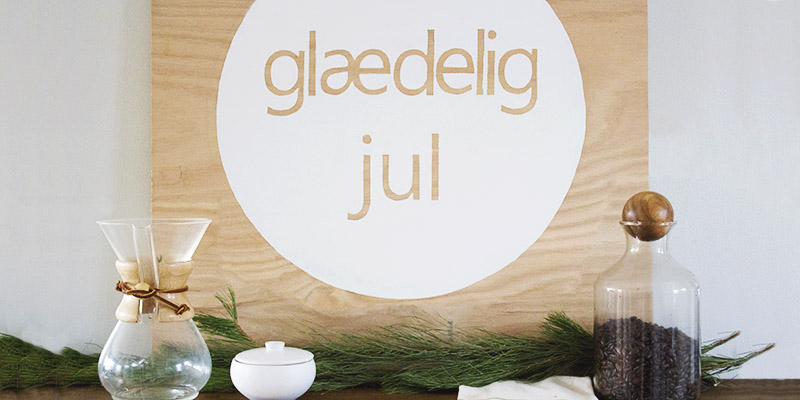 We started from scratch with our Christmas decorations this year (what can I say? We're youngins') and in an effort to keep the holidays as stress-free as possible, I've opted for simple touches on our main level only.  But, since we started with nothing, it's been slow going!  Yesterday I made this DIY Scandinavian Christmas wall sign for our "dining room"…which is really just a corner of our living room the size of a 4 x 6 rug.  I absolutely adore how it came out though!  It was so easy to make, and I couldn't wait to share it with you all.
I've been loving all the various DIY wall signs on Pinterest with phrases like "Merry & Bright," "Let it Snow," etc.  However, I also wanted something a little more unique.  If you read this blog, you know how much I love Scandinavian design–and the way those Northerners decorate for Christmas makes me wish I had been born a Swede.  Boy, do they get it right over there!
Ever wondered how to say Merry Christmas in Danish? Well, now you know.
Like what you see? Click for the full Christmas house tour!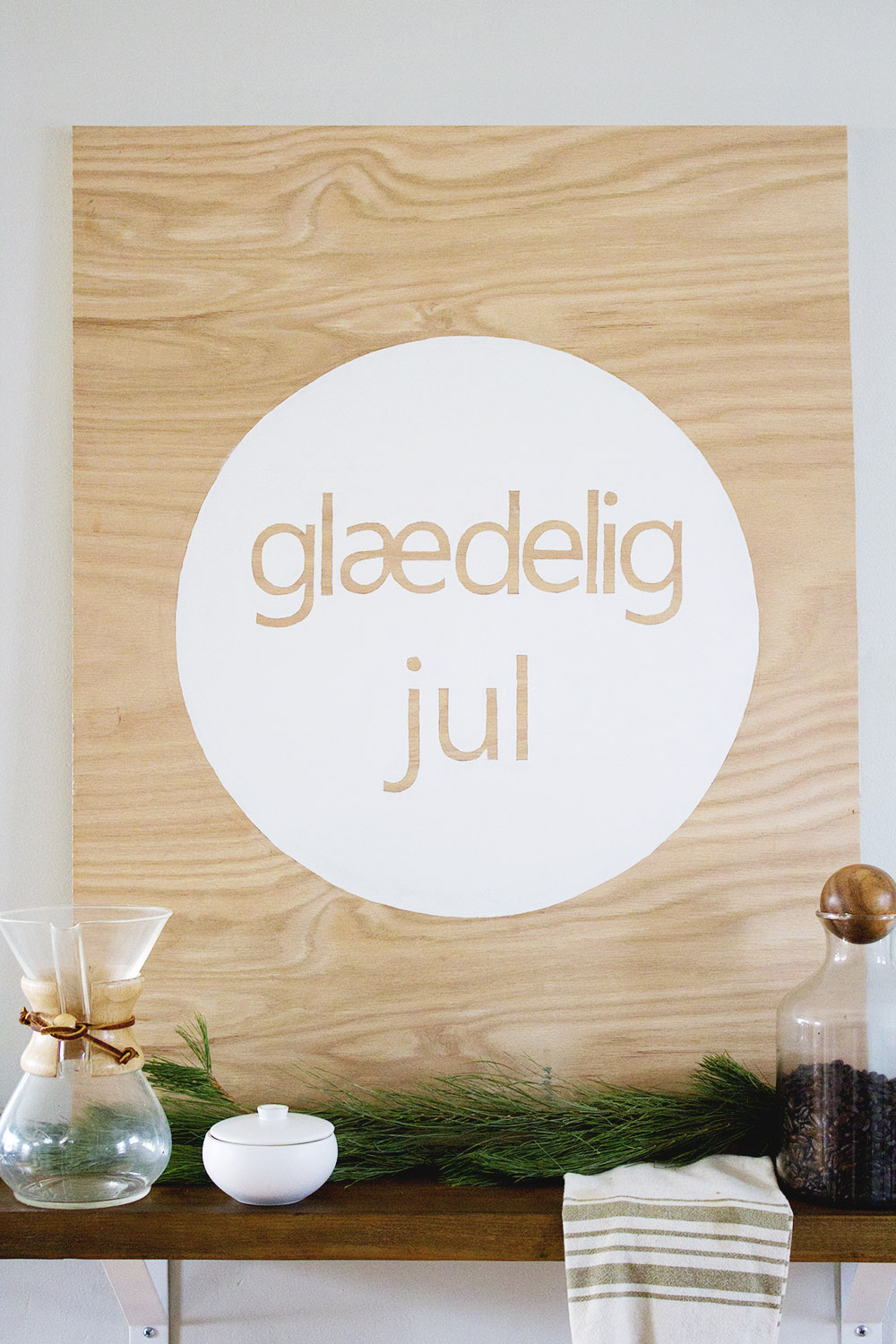 The best part about this DIY project? There are only 5 steps!
---
Make Your Own DIY Scandinavian Christmas Wall Sign
Supplies:
1 piece of 3/4″ plywood.  Mine was 25″ x 34″.
white paint
a pencil
a document with the words "glaedelig jul" enlarged.  I used: font – source sans serif / font size – 315
Equipment:
computer
printer
yardstick
artist's paintbrushes (one small, one medium)
And #5, paint it!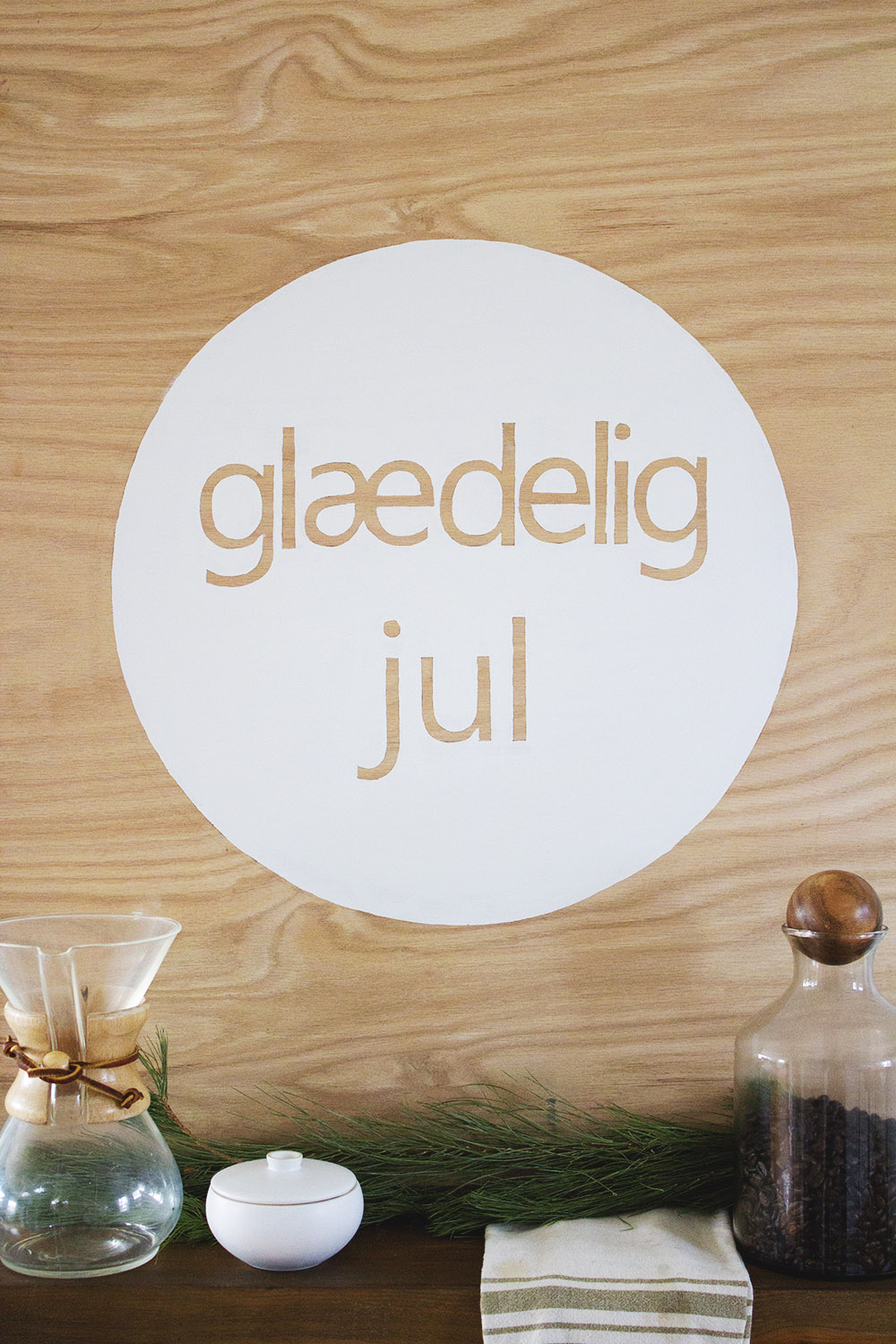 Here are some more views:
Click here for the full Christmas house tour!
This post is part of the #foundforaged link party from Avery Street Design–see the other entries here.
Thank you to the lovely ladies of Think & Make Thursday for featuring this post…
And to the women of Your Designs This Time for their feature!
Have you DIY'd any Christmas decorations this year? What did you make?