30-Second DIY Shibori Table Runner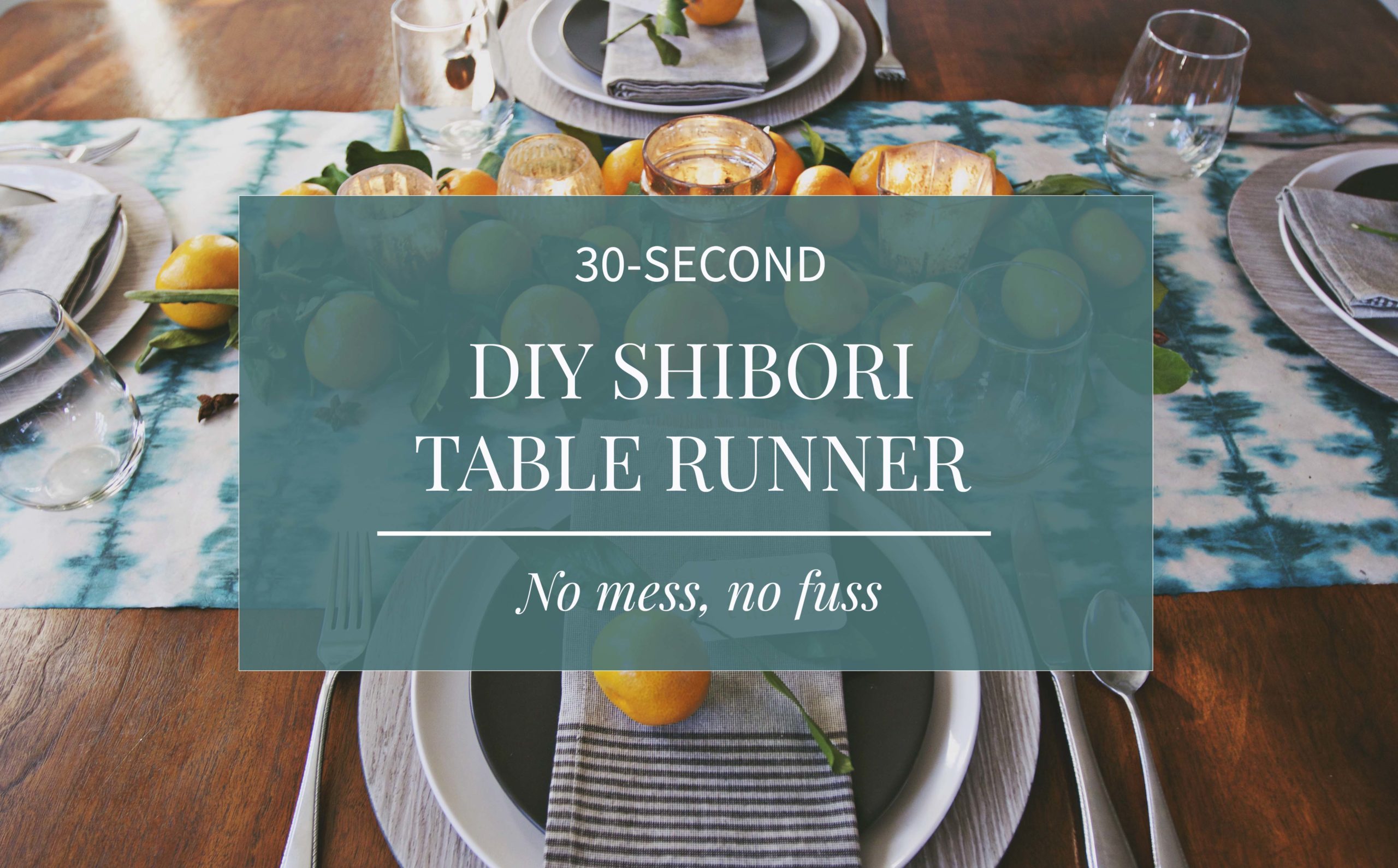 Shibori is nothing like those tie-dye shirts you made in elementary school.  With its indigo hues and delicate watery patterns, it's no wonder designers everywhere are embracing it!  In an age when hand-crafted objects are practically worshipped, the ability to see the hand of the artist in shibori is a welcome respite from the mass-produced products in our home.
This Japanese resist-dying technique is easy to do (or so I hear), but of course, this DIYer is lazy and it's 40 degrees outside.  When I set out to design my Thanksgiving table, messing around with dye while I freeze my bum off did not sound too appealing to me.
So I came up with another solution.  It's QUICK. It's EASY. It's FABULOUS.  And okay, technically it isn't shibori at all.  But it looks like shibori, which is all I wanted.
As promised, here is the secret to the DIY shibori table runner in my Thanksgiving tablescape!

Supplies
2-3 sheets of Teal Blotto paper from Paper Source (depending on the length of your dining table)
Tape
I'm pretty sure you can guess at the instructions.  Tape those babies end-to-end and place them down the center of your table.  I used some extra tape to make them lay flat against the surface, and overlapped the paper in a way that maintained the pattern.
There you have it! No dye, no mess, no fuss.  And a pretty runner to boot.
For a full explanation of shibori and the different techniques, click here.