Design, Decoded: George Nakashima & Live-Edge Furniture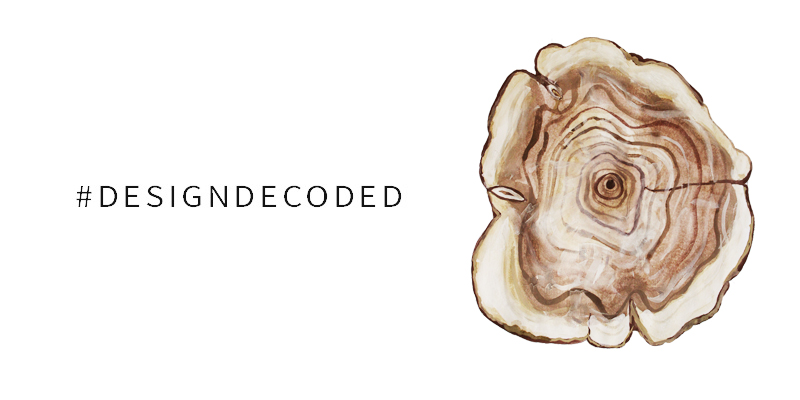 This post is part of a series of history quickies, bite-sized looks at the minds & times behind famous designed objects. Each week a new iconic design piece will be highlighted, and I'll show you where you can get it on the cheap! Read the full series.
I'm still in awe of the gorgeous Tulip tables and chairs shared from last week's post on Eero Saarinen. Thank you to everyone who tagged their photos on Instagram! Here are some of my favorites from the #designdecoded feed: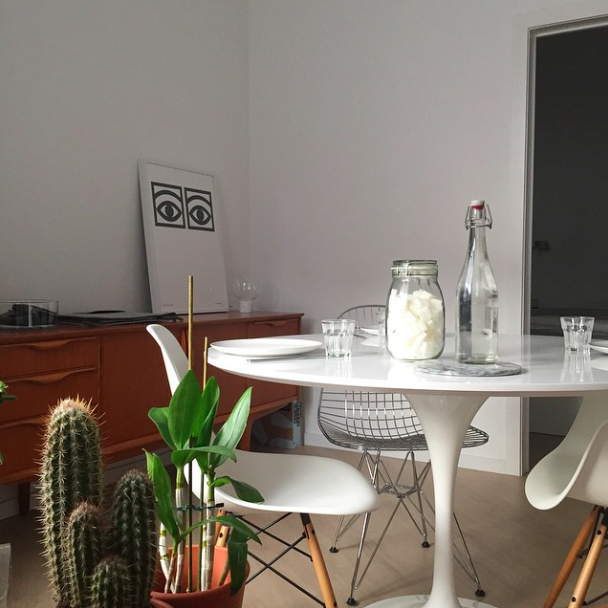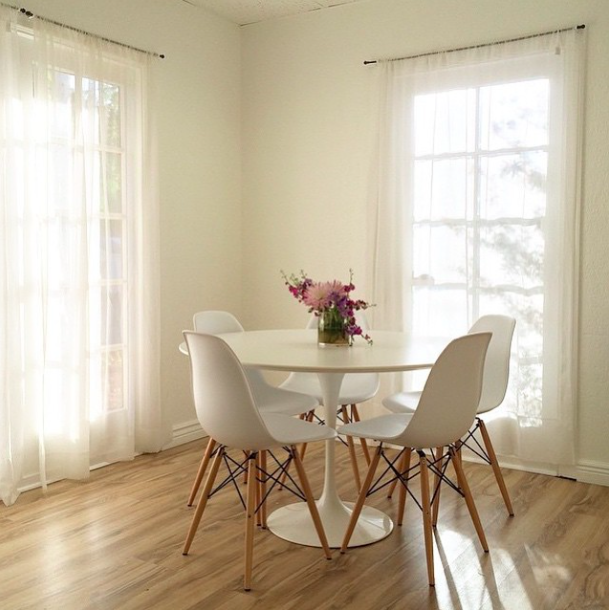 @tibods // @huihui_yeo // @mackenziecollierinteriors // @copperinc
Tag your own iconic pieces on Instagram with the hashtag #designdecoded to be featured!
---
Since we've been pretty chair-heavy these last few weeks, today's post is all about George Nakashima's live-edge furniture!
Live-edge furniture truly is everywhere these days.  And really, who can resist it?  The gorgeous, organic lines and natural qualities of its unfinished edges is definitely swoon-worthy.  About a year ago I wrote a post on George Nakashima–the Japanese-American architect and carpenter who brought live-edge furniture to the forefront of mid-century design–and this post is based on it.  Updated, and prettier of course!
So, who was this guy George?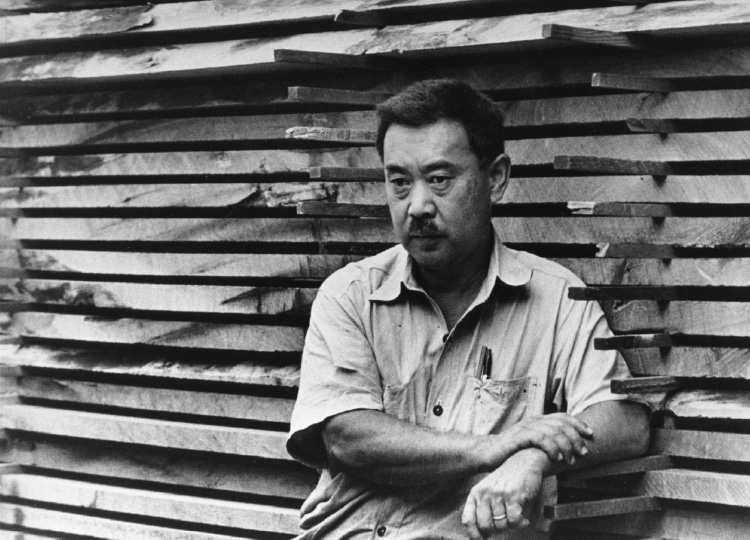 Photo source nakashimawoodworker.com
George Nakashima is most recognized for his often monumental furniture pieces that preserved the shape and color of natural wood.  He was born in Spokane, Washington and graduated with a Master's in architecture from MIT.  Afterwards, Nakashima worked in India and Japan and it was there that he learned the art of woodworking.  He was mentored by an elderly Japanese craftsman while imprisoned at a Japanese internment camp during World War II, and after his release in 1943 he set up a furniture factory and began production. (Side note: can you imagine?! What a horrible period in our country's history!).
Central to Nakashima's philosophy was the idea that each tree has only one true intended purpose.  With this in mind, he allowed the tree itself to shape his work–embracing its imperfections and quirks.  He hand-selected each piece of wood and directed his staff on how to shape each slab.
Since the resurgence of mid-century modern style in recent years, tables with live edges have become increasingly popular in modern design, and can be traced to Nakashima's work in the 1950s and 60s.  Let's take a look at live-edge furniture today: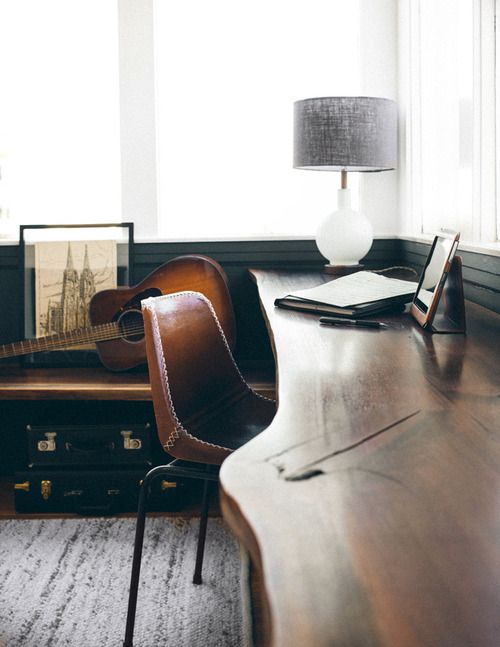 via Eva Kolenko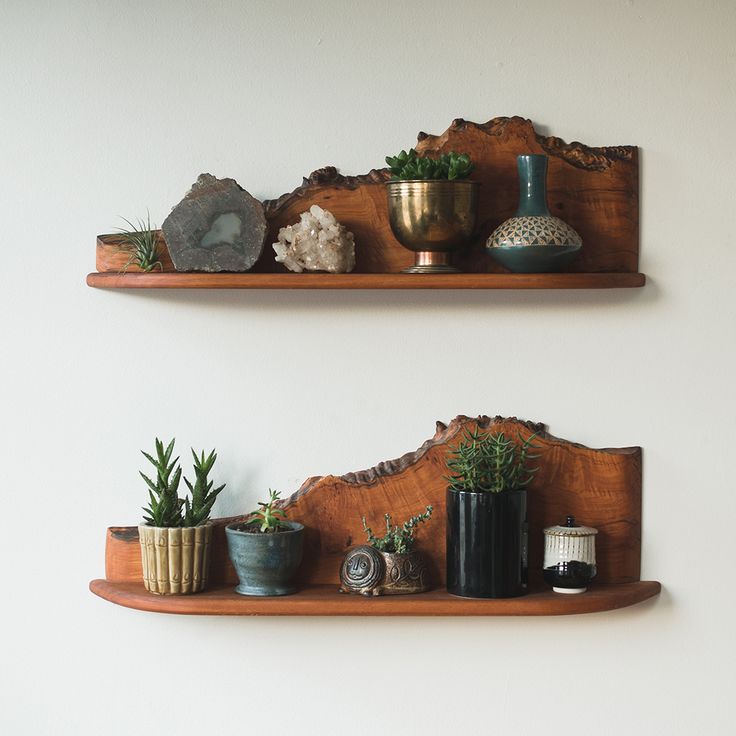 via Homestead Seattle
So lovely!  
Although Nakashima passed away in 1990, his daughter Mira has continued his vision and continues to make furniture today.  How beautiful is that?
Sources:  Four Centuries of American Furniture by Oscar Fitzgerald, Nakashima Foundation.
There are thousands of live-edge pieces of furniture available on Etsy, but live-edge slabs are also great for DIY projects!  Discover how to make your own DIY live-edge table on the cheap.
Let's find the history in our homes!  If you have a piece of live-edge furniture, use the hashtag #designdecoded on Instagram and your photo might be featured on Annabode!