Built-in Dressers Ikea Hack: ORC Week 3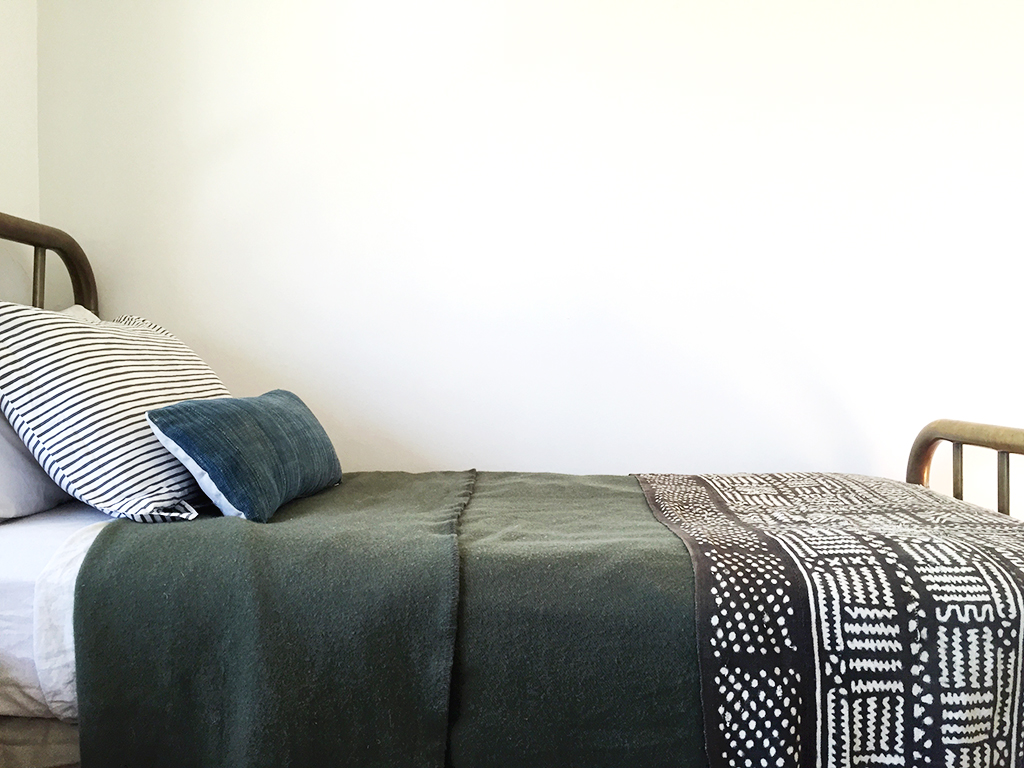 It's week #3 of the One Room Challenge, and I've made some major progress in the kiddo's closet! (Catch up on weeks 1 and 2.)  I started with a vague idea of somehow building these two Ikea RAST dressers (a free gift from our neighbors) into the closet and adding shelves on either side.  This is what it looked like last week: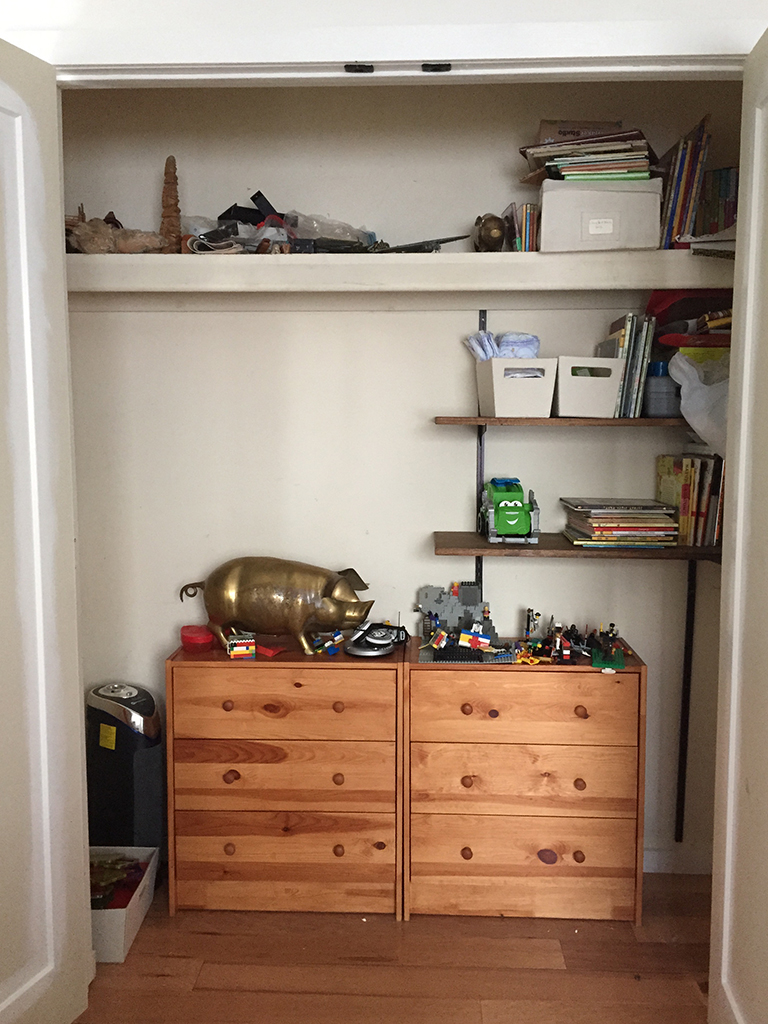 A disaster, I know.
The closet is a good size but with the dressers in there, I felt like the space on the sides was wasted.  It wasn't great for toy storage because Clinton couldn't reach any of the shelves –you can see how the legos were taking over!  And although I built shelves in the room last week, they aren't quite deep enough for some of his books so I wanted accessible (i.e. kid-level) book storage in here as well.  After a lot of measuring and sawing and nailing and tweaking, we now have this: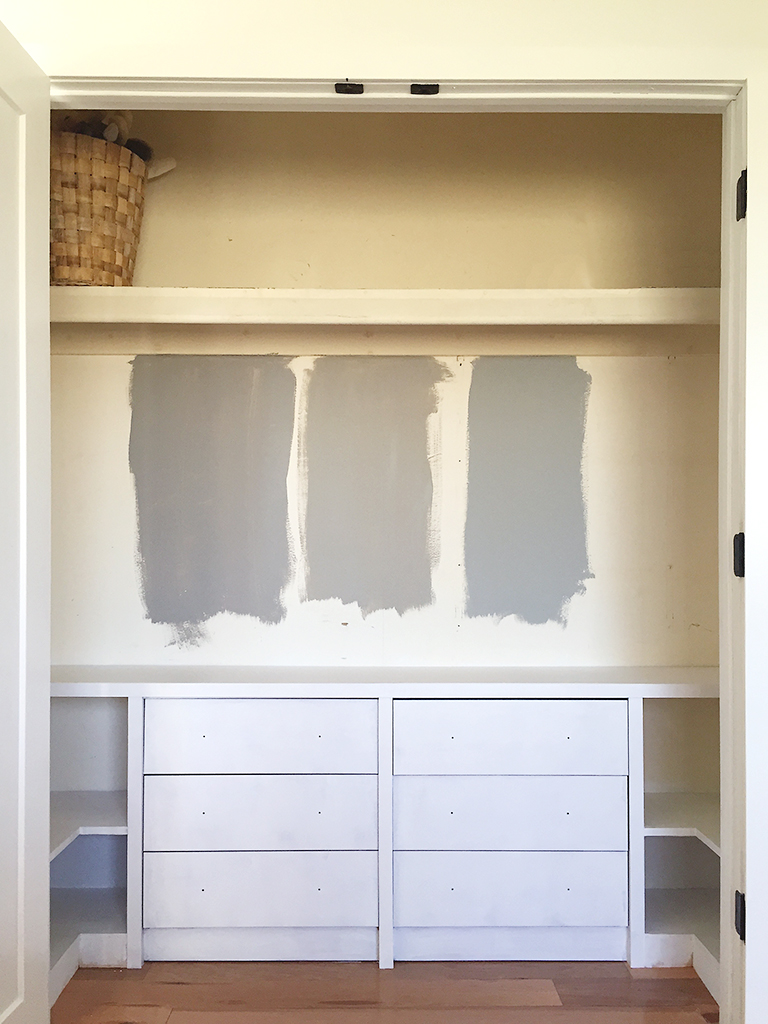 They still need caulk, paint, and of course hardware (these brass knobs from Target* caught my eye).  I'm currently deciding between the following BM colors, from left to right:
Rockport Gray which is deep and warm with slightly purple undertones.
Sandy Hook Gray, which is a lovely green-gray and the one I'm leaning towards.
Sea Haze, which is decidedly more blue.
Since our whole house is white, my plan was always to go bolder in the closets…but now I'm hesitating.  I have to confess, in my own home I'm a dark/accent wall virgin and now that the swatches are up I'm second-guessing myself!  What do you think? Should I go bold or go basic and just paint it all white?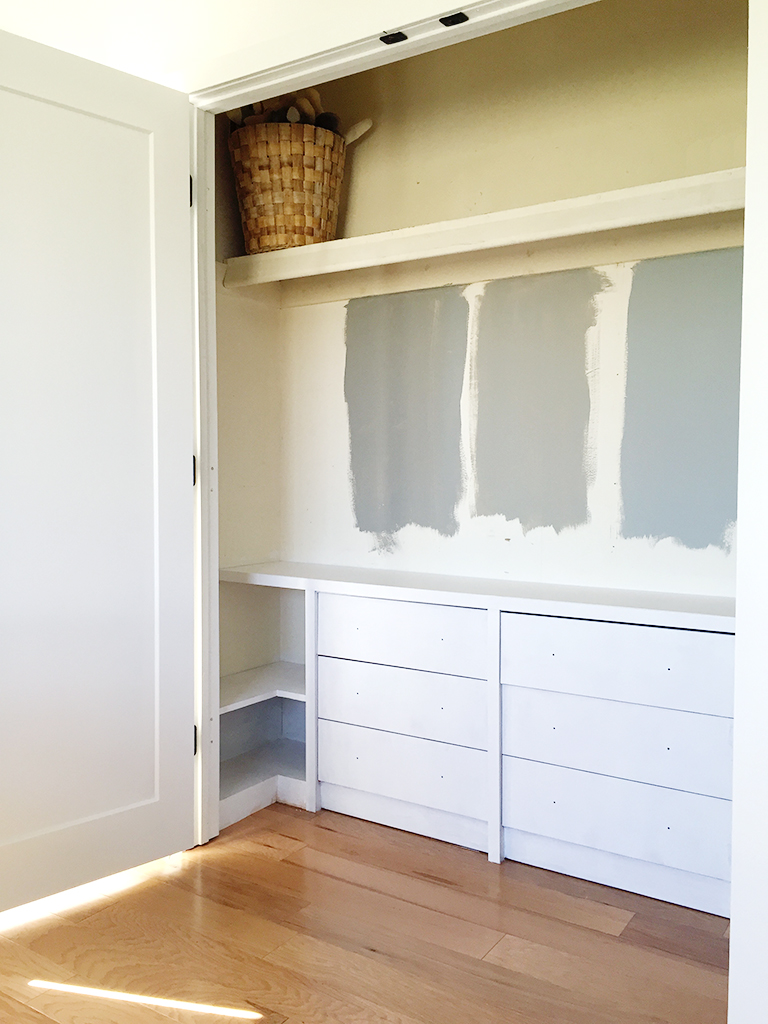 I'm seriously giddy because now we have so much more storage! I was actually able to fit Clinton's entire book collection on just one side, leaving room for lots of toys on the other.  In fact, we have so much storage I'm thinking of taking down the shelves in the room…shhhhh.
I won't do an in-depth tutorial, but here are the basic materials and methods I used:
Sanded plywood sheets*, 3/4″.  I used these to cover the sides of each dresser because the baseboard created a gap and because I wanted the side trim to be equal in width to the center and top trim.
White melamine board*, 3/4″.  This was the best option for the top board, which had to span 79″.
Veneer edging tape* to cover the edges of the plywood shelves.
1/4 x 1 3/8″ pine lattice moulding for the top, sides, and middle trim.
Scrap wood for the shelf supports and base trim.
In other news, I picked up the Target lamp*, the replacement rug arrived, and the lovely vintage indigo pillow from Boho Pillow came in!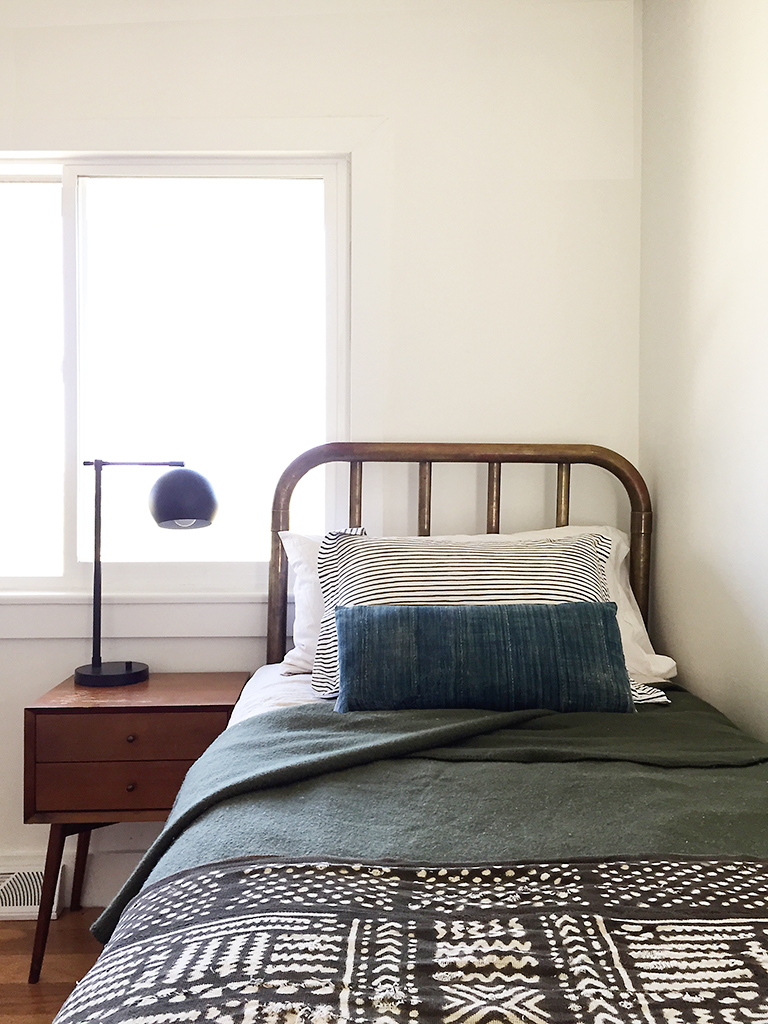 Excuse the iPhone photos please, but I'm saving the pretty photos for the end.  That pillow is awesome though, I love that it is very subtly striped and a more muted blue, plus it ever-so-slightly reminds me of denim.  Actual denim I wouldn't be a fan of, but this is just enough 'little boy' for me while still fitting with the rest of our house.  Monica's Etsy shop is seriously my new favorite pillow source, I feel like I've been using it for every new client! (Like this room's vibe? Find out more about my e-design services).
And oh, that lamp! I ordered it online for in-store pickup and as soon as I saw it, I was like THAT THING IS ENORMOUS.  I actually brought it up to the return desk before I even took it home.  But I'm glad I did take it home, because once I put it on the dresser it was really the perfect height and scale.  My favorite part is the matte black finish…as always, I love you Target!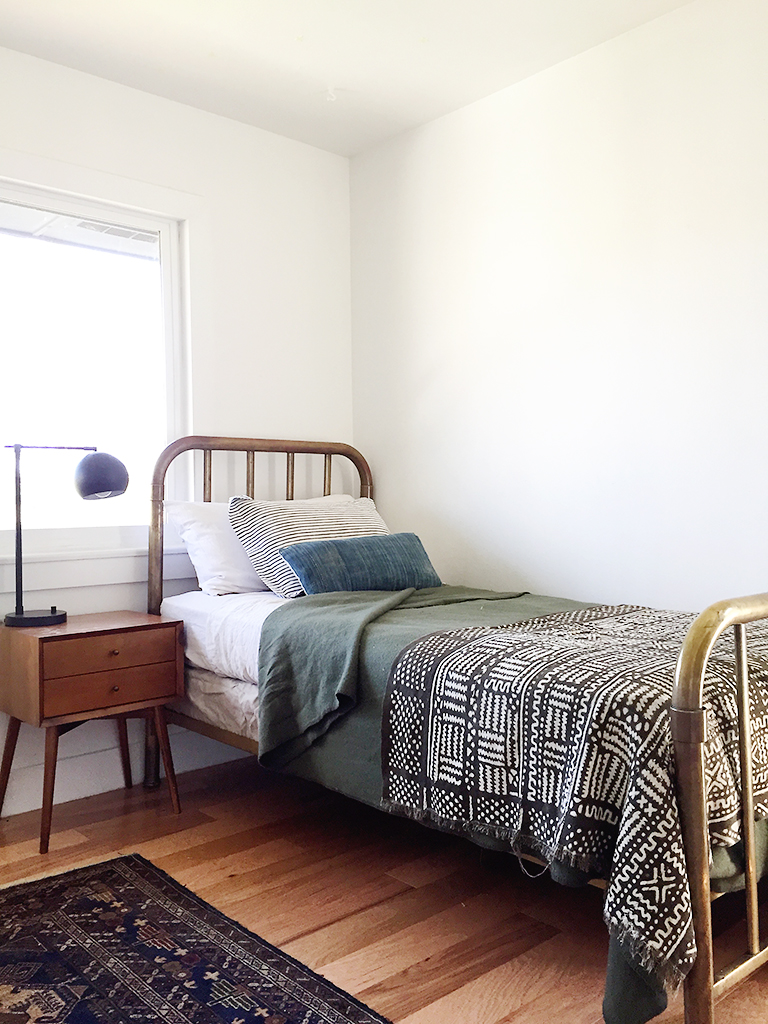 Here's a sneak peak of the rug…I have to leave something for the big reveal!
This week is going to be all about finishing that closet, and then I can finally focus on the rest of the details in the room.  I'm still looking for a good hanging planter so if you have a favorite, let me know!
Don't forget to explore all the other #oneroomchallenge spaces on Calling it Home and check back next Thursday for more progress! Click the image below: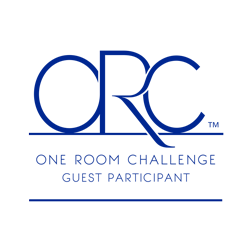 *Denotes an affiliate link.  Thank you for supporting the brands that support Annabode + Co. and allow us to bring you new content and inspiration!