Progress in Our Son's Room!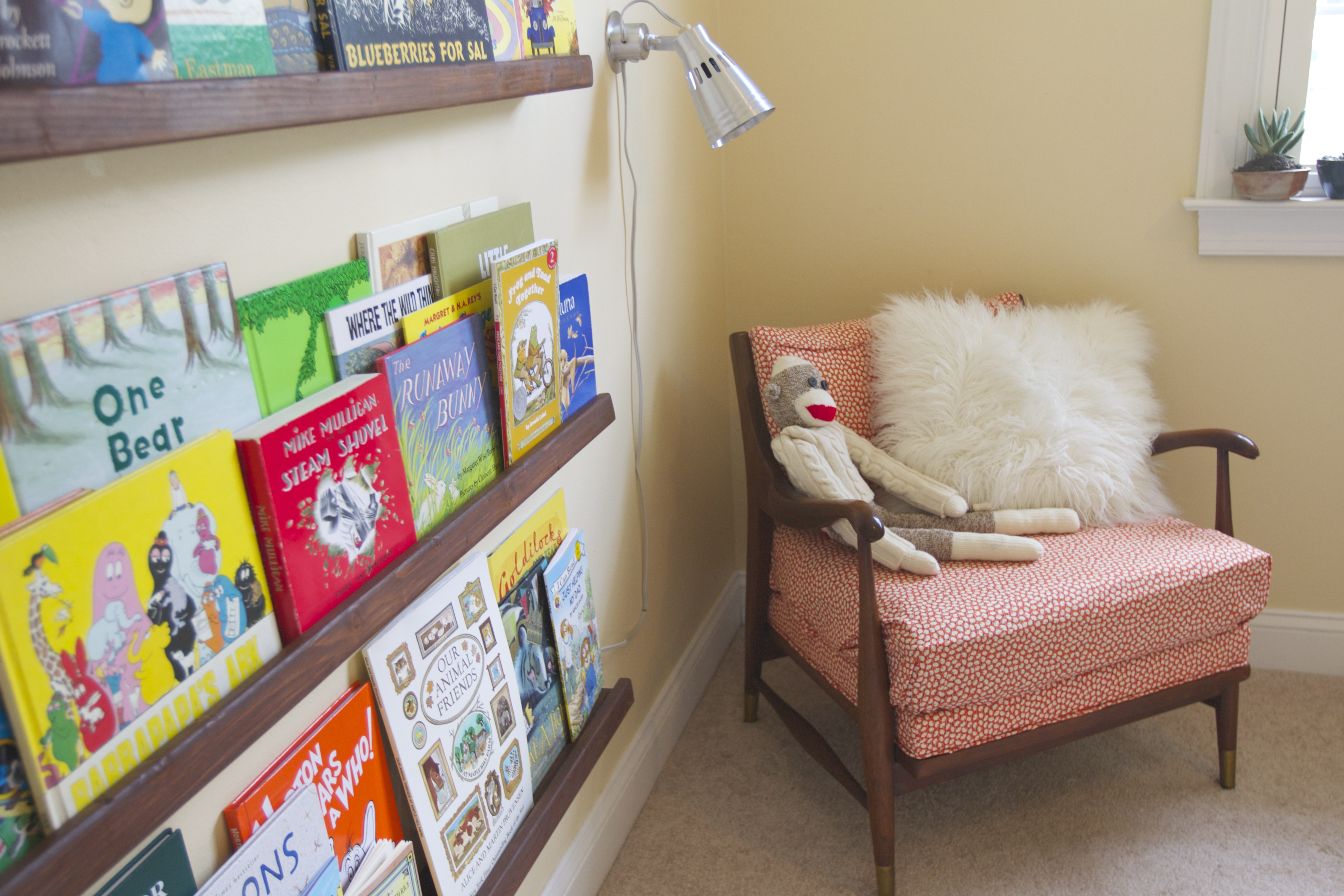 Things are happening, ladies and gents, and our son's room is starting to take definite shape.  I finished building and installing the book ledges–a big thank you to The Harpster Home for their tutorial–however, immediately after putting them up I didn't like the color.  Sigh. They match the chair perfectly, but I think the dark stain drags down the color palette of the room.  I'm hoping that painting them white will make the chair pop more.  (I also considered painting them in a color–any suggestions?)
Speaking of that chair…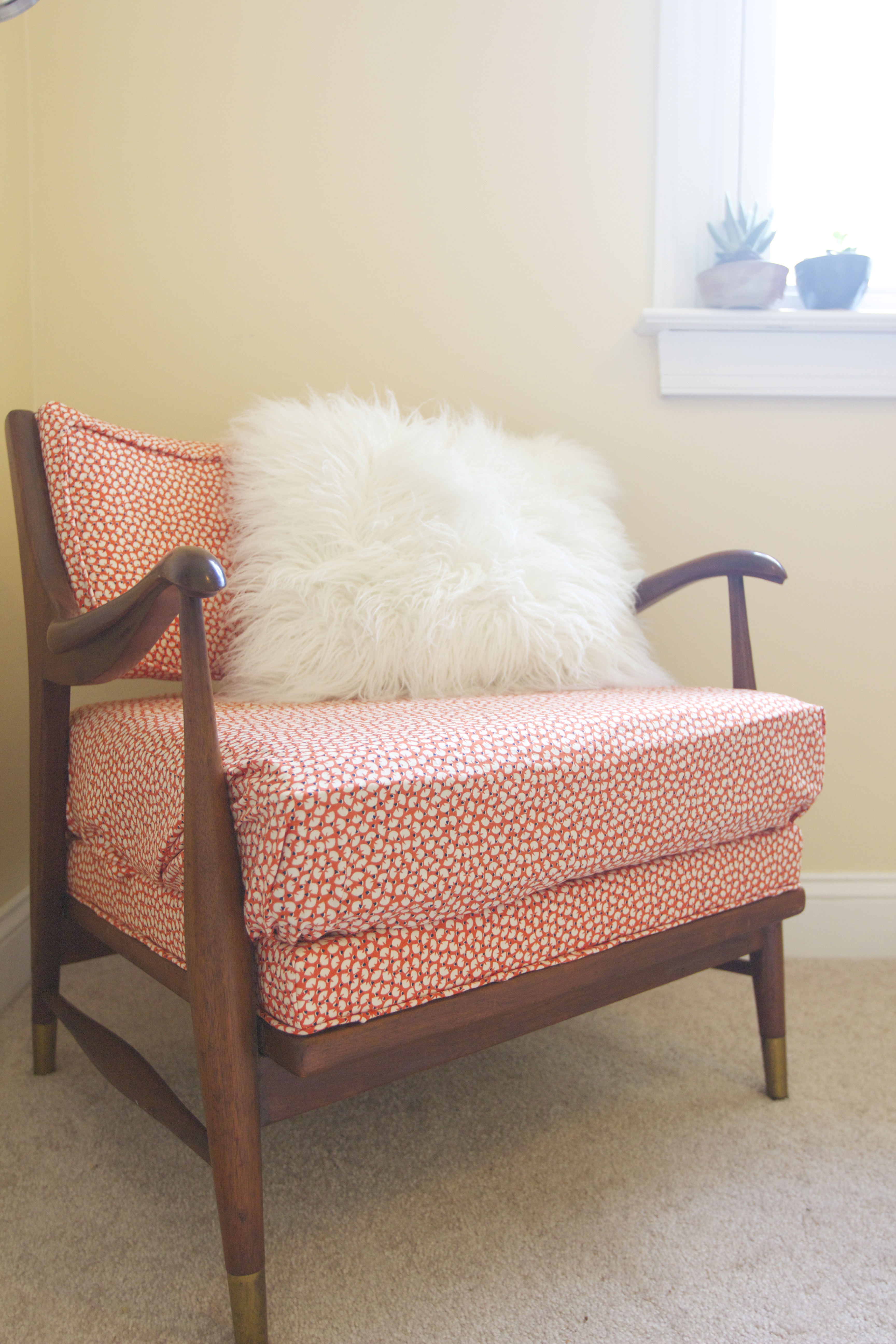 It's almost done! I reupholstered the base and back (which, by the way, took FOREVER), but I have yet to do the cushion–I just wrapped the extra fabric over it for the photos.  I now have a whole new appreciation for what goes into upholstery, and I understand why most (sane) people pay others to do it.  Jenny Komenda's fabulously in-depth tutorial on Little Green Notebook was my saving grace.  My chair was quite different from hers and involved a lot more sewing and taking apart different pieces of the chair, but her posts were incredibly helpful.  I hope to finish the cushion this weekend, and will share the final before/after photos then!
I also decided to tackle my plan for the far wall, which you can see in my last post.  I experimented with some washi tape, but found my original design was just too busy for the space.  So, I ended up with some simple, bright triangular "mountains":
I've been considering his dresser for a while now, which has a gorgeous shape but looks a little drab.  I was trying to think of ways to make the hardware pop (spray paint it?), but I think instead I will simply paint the front of the drawers white.  Here it is from last week: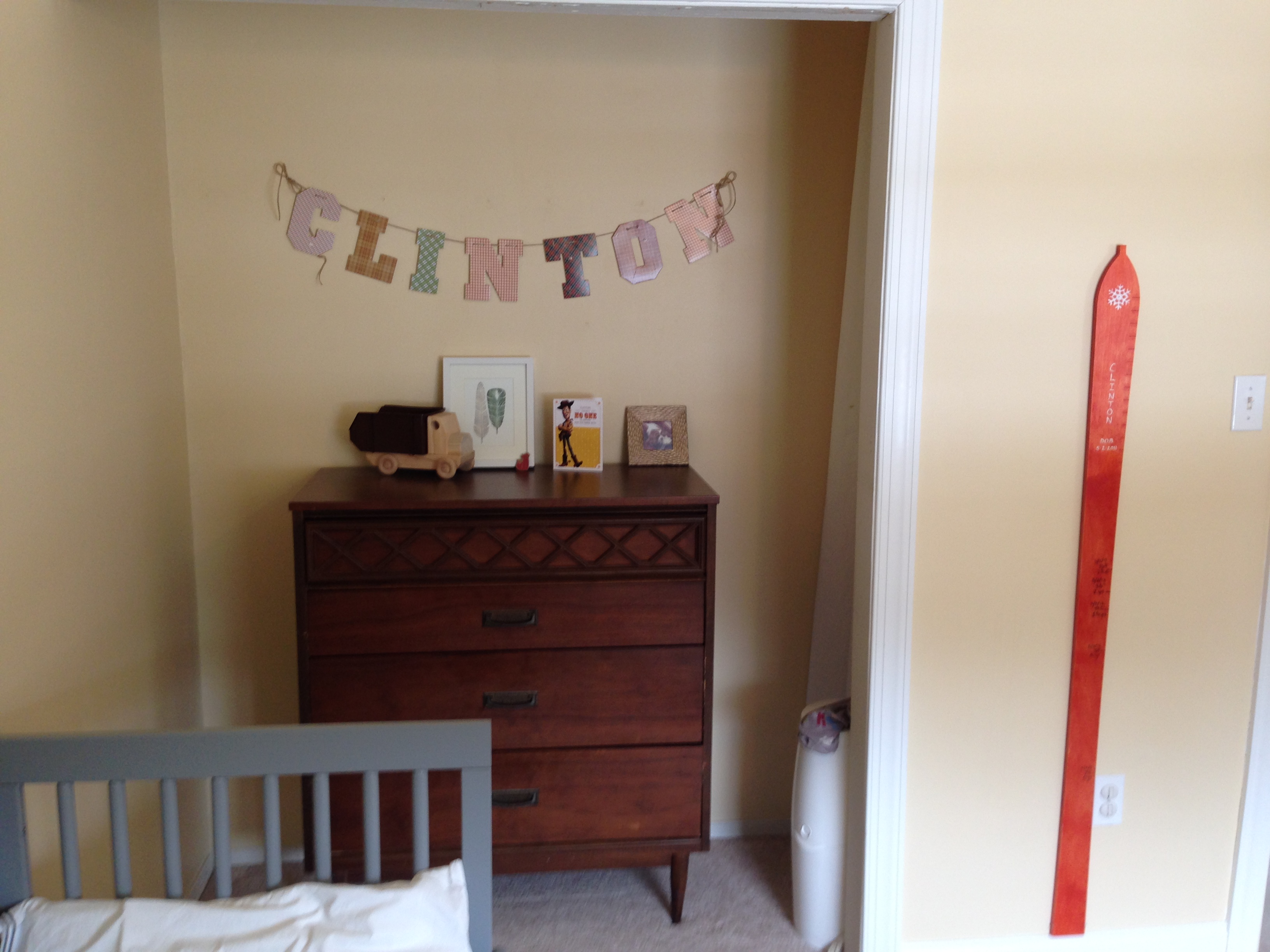 The top drawer has me stumped, as I can either leave it unpainted, paint it entirely white, or paint the background white and leave the attached molding unpainted.  Here is the look I'm going for:
I think that, plus the white shelves, will really brighten the space!