A Sustainable Kitchen Remodel in Golden, CO: Our Isabell Project Revealed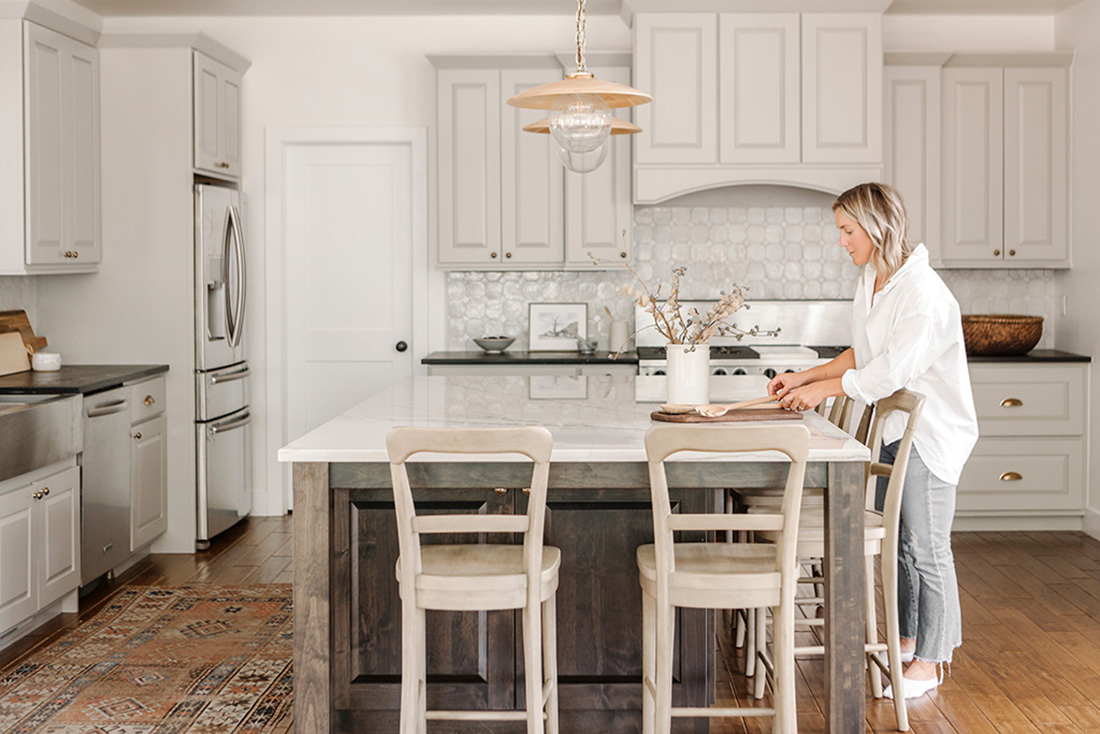 Some of our most rewarding projects have been when we get to stretch our design chops and try a new style. Part of the beauty of working where we do in Colorado is that the architecture here runs the gamut from Victorian to Tudor Revival to Rustic to West Coast Modern.
Do we bring the same beautiful elements to each new space – neutral palettes, organic forms, delicious textures? You betcha. Do we source as sustainably as possible, no matter the style? Always.
Sustainable Design isn't confined to one style. Instead, it considers:
What things are made of
Where they were made
How they were made
Who made them, and under what conditions
What will happen when they're no longer needed
(Plus a whole lot more…)
Over the next few weeks we'll be revealing each space of our latest project (see the full home here) and breaking down what decisions we made in each space that were both crucial to the design and to our eco-consciences.
When our clients came to us last fall, it wasn't so much that they were interested in eco-friendly products (which is fine! and the norm), but that they wanted our help making the interior of their home reflect their personal tastes. The home itself was what we'd call "Colorado Rustic", but they wanted a cool blue palette with a soft, feminine and more traditional feel.
Enter us. The first thing we always ask is – what can stay?
Our posts contain affiliate links, which means we may earn a small commission when you click on the links at no additional cost to you. We only link to products we 100% believe in, and all opinions are our own. Read our full policy.
A Kitchen Facelift
You know what's fun AND eco-friendly? Keeping things that don't have to be changed and making small tweaks that have a big impact.
Our clients didn't love their existing kitchen, but that didn't mean we necessarily had to start from scratch. Fully gutting a space creates so much waste.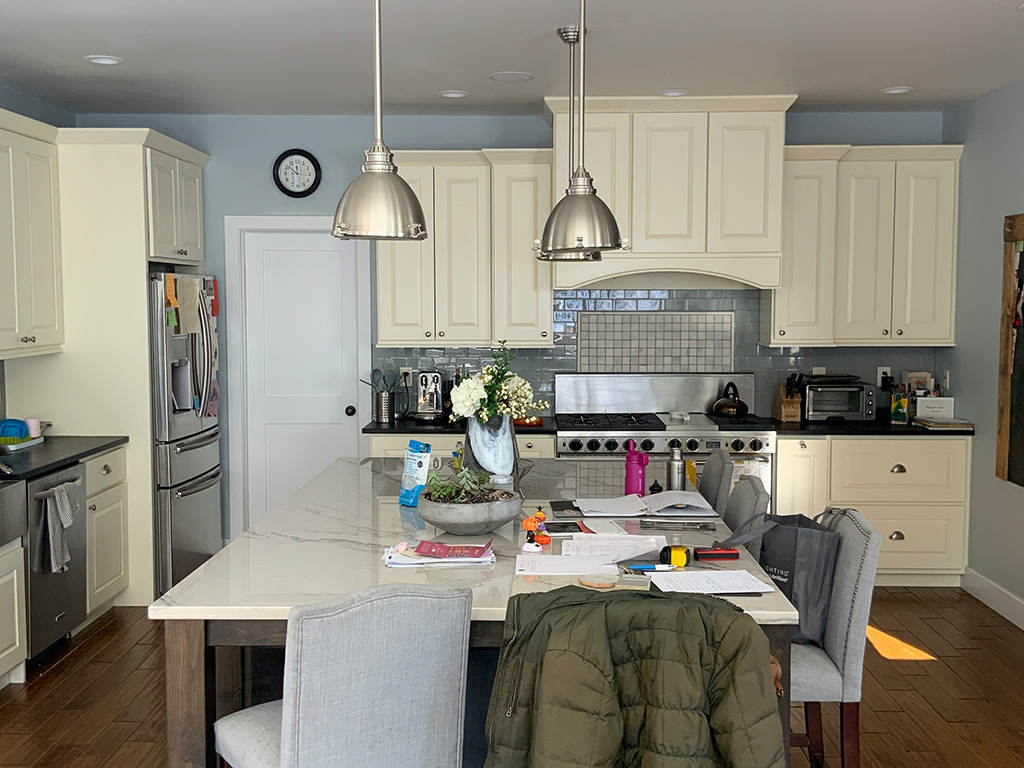 Instead we kept the cabinets, the appliances, the faucet, sink, and countertops – almost everything in fact. The only things we changed were:
Light fixtures
Cabinet hardware
Backsplash
Cabinet + wall colors
Window treatment
Bar stools
Yes, we made small changes like taking the 3 pendants in an L formation down to just 2, but overall – not a complete overhaul by any means. And the only thing that truly ended up going to landfill was the existing backsplash (we're hoping someone someday can solve this problem!).
But you know what? It made an INCREDIBLE difference: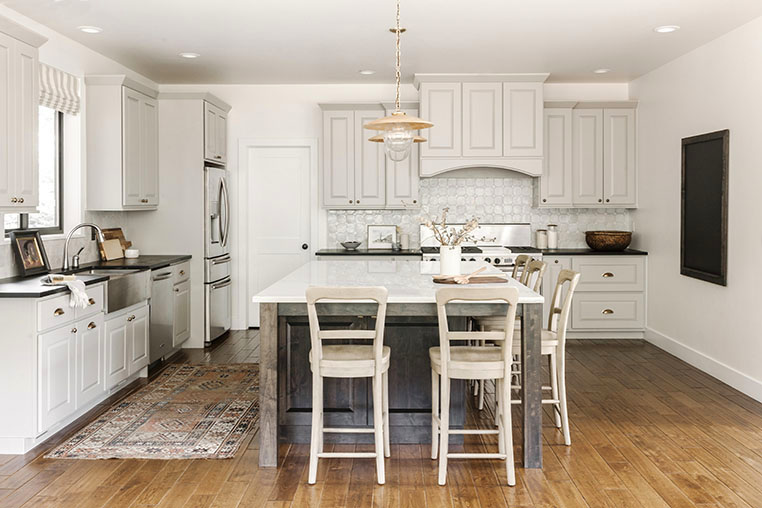 Kitchen refreshes, facelifts, upgrades, whatever-you-want-to-call-them, are so. much. fun. And so rewarding. See another one we completed in Denver here.
ANNABODE TIP:

If your cabinets are serviceable, consider painting them. Hate the style of the doors? Ask a custom cabinetmaker to replace just those (though you may need to paint them to match the boxes).

If you really do have to gut, donate your cabinetry to a ReStore near you, or post on Craigslist to give them a second life.
So, how do we make more sustainable choices when it comes to kitchen design? We ask ourselves those questions listed above, but we also strive for the following when it comes to materials:
Reclaimed, recycled, repurposed, antique, or vintage
If it has to be new, let it be handcrafted
If it's handcrafted, the more local the better (think Colorado made, or if not then USA-made)
The less applied finishes the better
Natural materials. Say it with us: natural materials!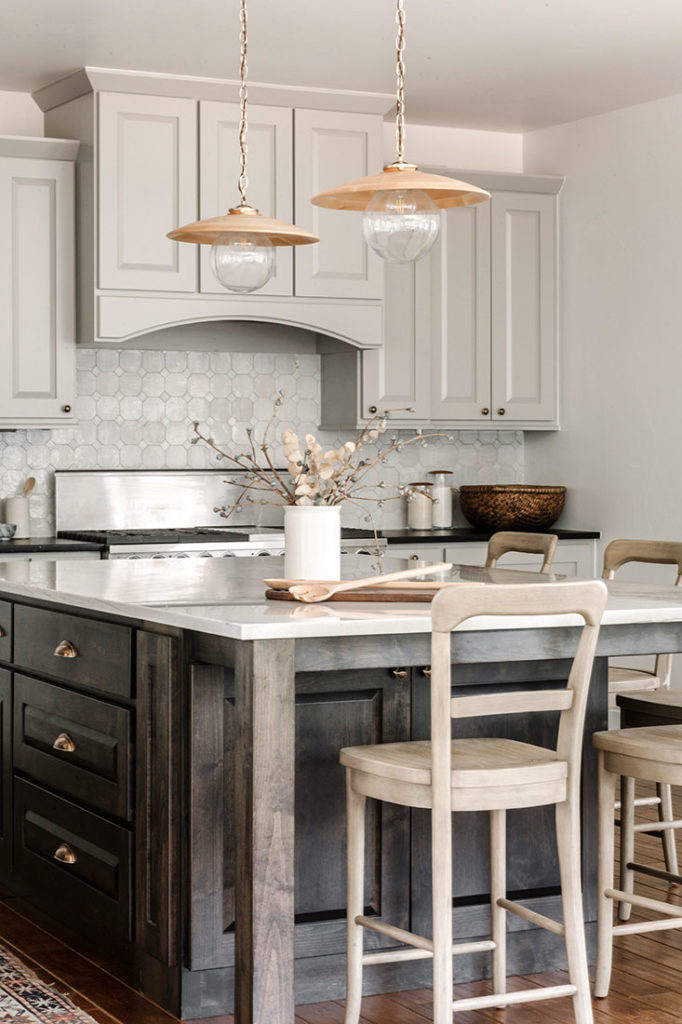 Choosing Your Materials
We recently wrote an entire post on the most eco-friendly and sustainable tile (does it exist?), and for this project we chose Zellige which is a handmade terracotta tile made in Morocco.
Zellige tile has been made for thousands of years and is still produced in much the same way – even fired in kilns fueled by olive pits (less waste!).
Yes, it does have to be shipped halfway across the world (fossil fuels!) but it is made from all natural materials and is supporting traditional craft.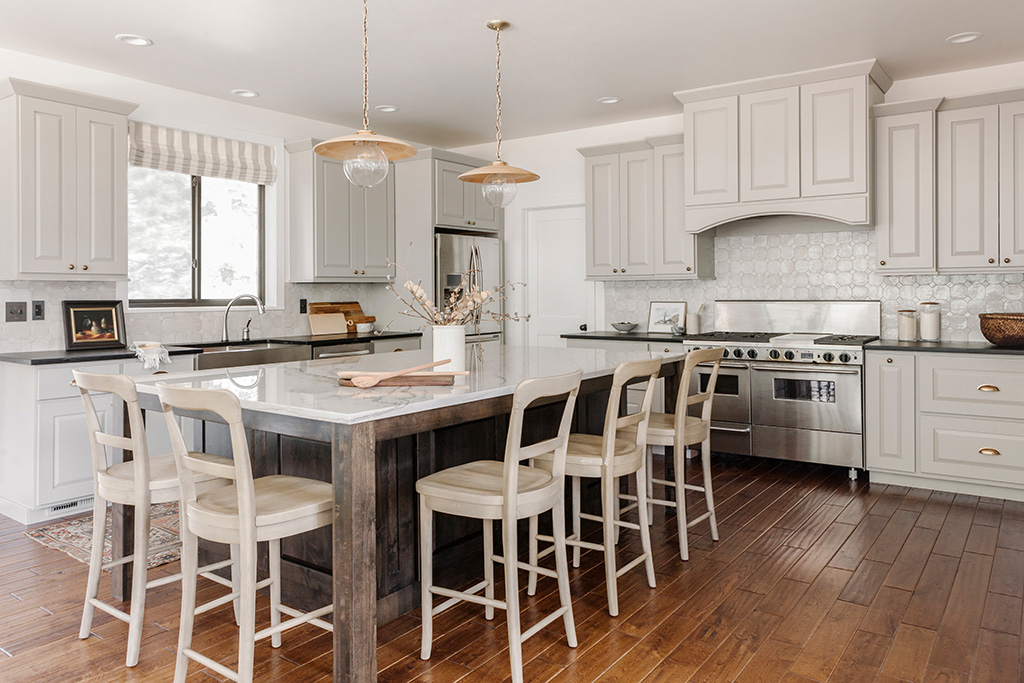 These pendant lights on the other hand are made right here in the USA in Philadelphia. The hand-turned shades are crafted from Maple, a native wood, and are designed and produced by a small business, Lostine.
Similarly, when we look at hardware we often rely on Classic Brass which is based in Jamestown, New York. As soon as you pick up a knob or a pull you can immediately tell the quality. They are a family-owned company that's been around for over 20 years and still hand-hammers and even monograms their solid-brass hardware.
Now you may be confused – so far we haven't mentioned many eco buzzwords. What exactly is it about supporting these independent companies who handcraft their products that is sustainable? Isn't that a stretching the definition of "green"?
We say, no. Smaller companies often have more interest in, knowledge of, and control over their supply chains (generally). In our experience, they're the first to implement sustainable practices because production is not on a global, mass-produced scale – making those changes easier to implement.
There is also something inherently more sustainable about handcrafted products. They are usually higher quality and well, just more special than something mass-produced or off-the-shelf. We all recognize it, we all cherish it in our own ways (though we may not realize it), and we're that much more likely to keep, sell, or reuse something that is handmade than something we just pick up at the store.
ANNABODE TIP:

If you can, take the time to find companies/makers who you can feel good about supporting.

Design, aesthetics, and quality are all important, but knowing who made the things in your home, where, and how will increase your sense of connection to each space – and make you love each one even more.
When it comes to window treatments, we always use natural fibers – think linen, cotton, wool. There are so many other environmental considerations when it comes to fabric (environmental impact, dyes, processing, finishing, stain-treating, etc.), but we'll have to tackle that in another post.
Our clients didn't need privacy in their kitchen as the window looks onto their back yard, but all the hard surfaces needed to be softened. The solution was a mock Roman, which looks like a functioning shade but is significantly less costly.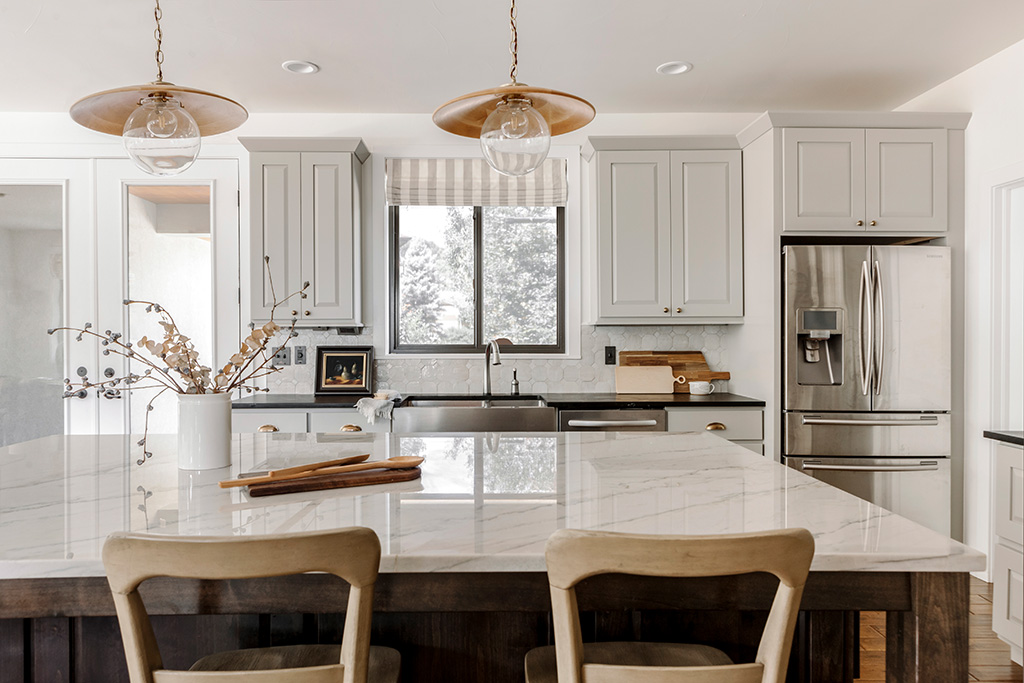 Sustainability is not about Perfection
And finally, you may notice – these bar stools are not handcrafted, certainly finished with something that contains VOCs, and definitely made overseas.
Were they right for the room and for our clients, who needed something none-too-precious for their three little ones who ate almost all meals at the island? Absolutely.
I treat sustainable design just like I do my vegetarianism. It's not about being perfect, being the most green, and sourcing 100% sustainably, 100% of the time.
It's about continuing to make better decisions, to think about the broad-ranging impacts of those decisions, to ask lots of questions, and to include our clients in that process. The majority of our clients don't, after all, come to us for eco-friendly design. But if we can start those conversations, encourage that questioning, and open more eyes to what we need to be paying attention to?
The impact is that much greater.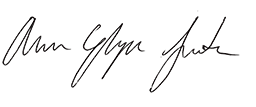 Unless otherwise noted, photography from KonMari.com.