The Best Source for Modern Holiday Photo Cards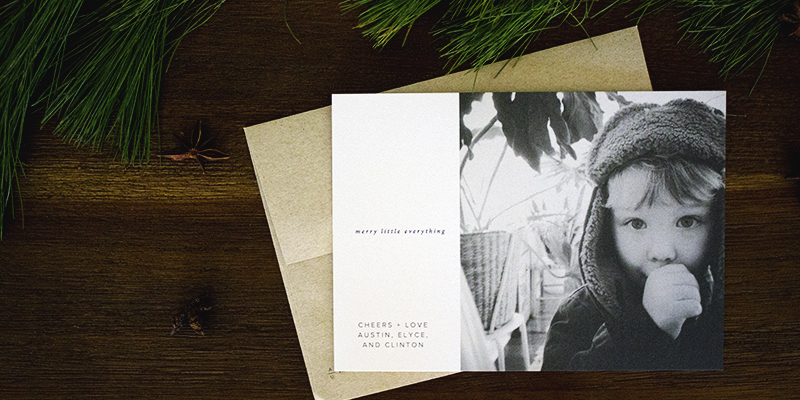 I searched everywhere for the perfect Christmas card this year, and I'm happy to report that I've finally found the best source for modern holiday photo cards! Thanks to a beautiful post on House*Tweaking, I was introduced to Artifact Uprising, an incredible company co-founded by Jenna and Matt Walker.
Jenna had never used a real camera until after college, when she took a chance and decided to try her hand at photography.  One year later she left her job to become a professional photographer, and in 2012 Artifact Uprising was born.  Jenna says,
As one click of the shutter turned to hundreds of thousands of photos, we realized our documented lives were sitting on our phones and computers with no true place to live on.  It's something we kept coming back to–what are we leaving behind?
Today the company offers beautifully-designed, minimalist photo books, prints, greeting cards, and calendars.  Although I spent what felt like hours on the typical holiday photo card sites, I couldn't find anything simple and elegant enough until I found AU.  Our cards arrived yesterday, and I'm totally in love with them.  The quality of the paper is excellent, and my order was filled extremely fast.
If you've yet to order yours, you should definitely take a look.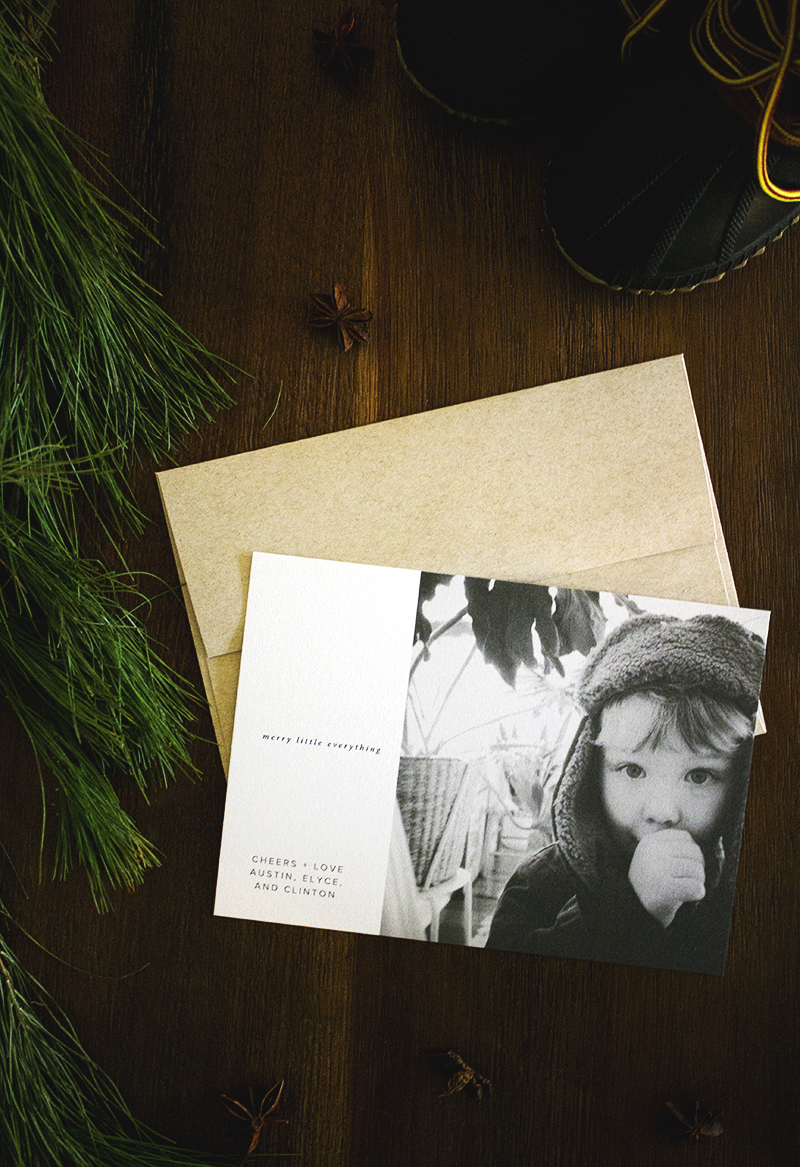 Side note…as you can probably tell from this photo, I can't for the life of me get C's thumb out of his mouth! (Also in case anyone's wondering, Elyce is my middle name–I go by both).