Why We Love Tidying Up with Marie Kondo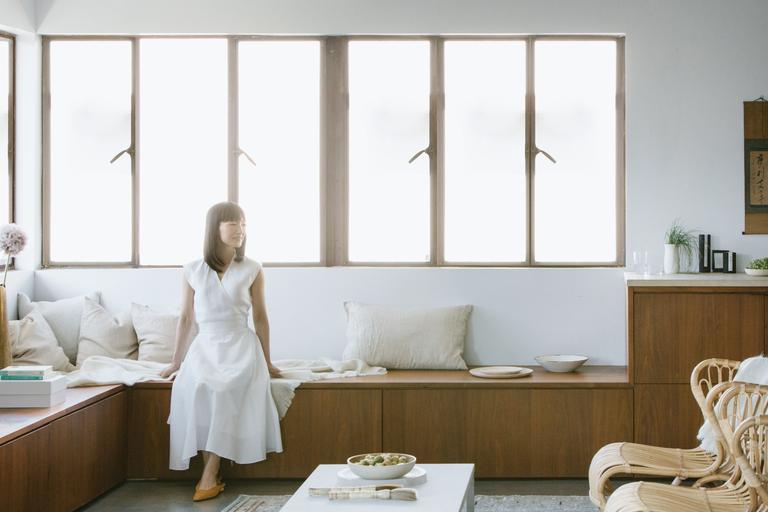 Life is messy – especially with kids. Our homes are filled with toys, backpacks, Costco bulk items, books, clothes, holiday decorations – so much so that it can often feel like our things are taking over our living space, without much space left to, well…live.
One of the most common needs we hear from clients is that they are desperate for more storage. Whether it's no front hall closet, not enough room for partners' clothing in the bedroom, or too many toys in the living room, everyone wants more space to hide it all.
We get it, and we're happy to oblige. But…
This, in, a nutshell, is the premise behind the The KonMari Method, Marie Kondo's now infamous (but arguably underutilized) philosophy towards owning and taking care of our things.
I've read her book so many times I've lost count. And though my husband and I have twice undertaken her method, in full transparency we have never seen it to completion. It has, however, drastically changed how we keep, organize, and acquire everything in our lives – to the point that we have the opposite problem of our clients: too much storage space.
Our posts contain affiliate links, which means we may earn a small commission when you click on the links at no additional cost to you. We only link to products we 100% believe in, and all opinions are our own. Read our full policy.
---
Who is Marie Kondo?
Marie Kondo is, besides being generally lovely and inspiring, the creator of The KonMari Method. Originally from Japan, she is an expert on organizational philosophy as detailed in her aptly-titled book, The Life-Changing Magic of Tidying Up.
In 2015 she was named one of Time Magazine's 100 Most Influential People in the World, though you may know her from her Netflix series (which sadly was not nearly as magical as her book).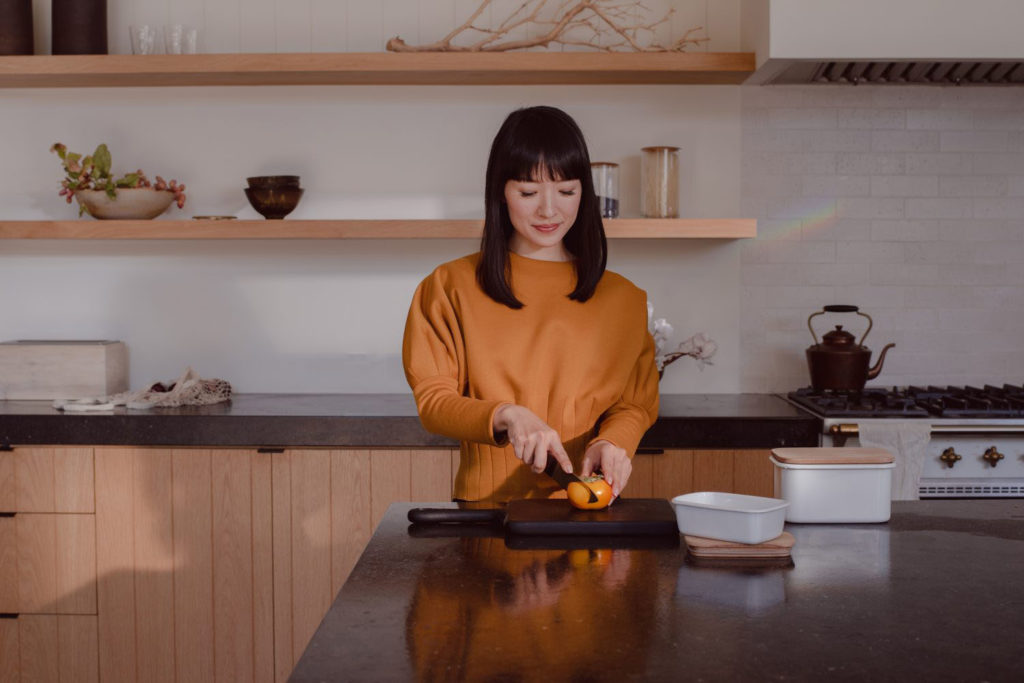 ---
What is The KonMari Method?
I like to think of Marie Kondo as a philosopher, rather than an organizer. She goes into great detail in her book about how for years all she did was organize – categorized everything, found pretty containers, and stored it all – but in doing so could never keep her space tidy. Somehow disarray always crept back in.
I'm going to paraphrase here – but her essential logic centers on that eponymous William Morris quote: "Have nothing in your houses that you do not know to be useful, or believe to be beautiful" ("The Beauty of Life," 1880).
Maybe we end up not using them, or they break, or we just forget about them. Most of the time those items sit around at the back of our closets or in upper cabinets, in junk drawers or neatly packed away "just in case".
According to Kondo, the only way to break this cycle is to comb our houses and examine each category as a whole. That means combing every drawer and office for every.single.pair.of.scissors. you own before deciding hey, I don't really need nine scissors after all.
Not only that, she challenges us all to decide if the things we do decide we need or want really do make us happy. Yes – even for scissors.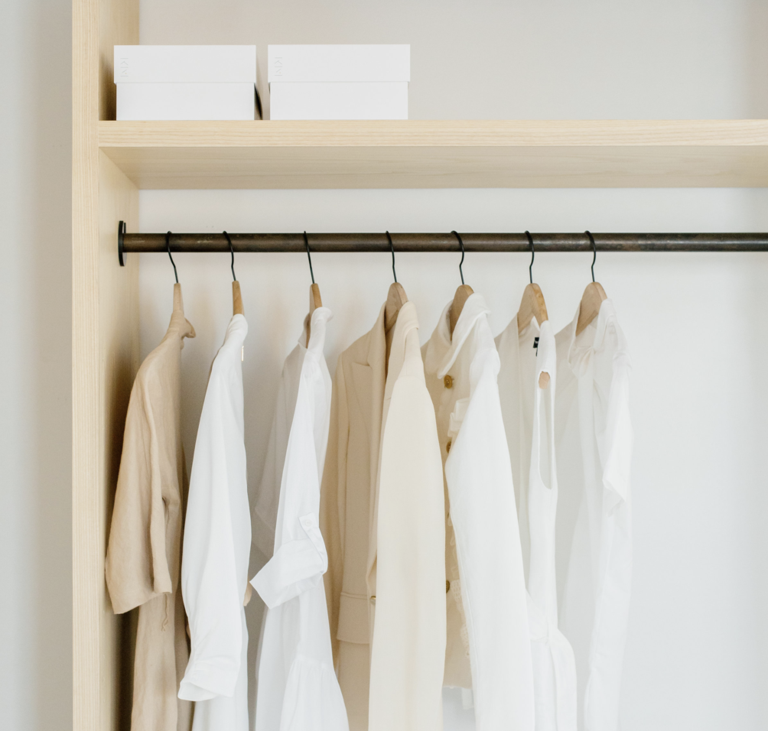 Although it may seem silly at first, Kondo's process of "thanking" each item we let go of is incredibly important.
Yes, my husband and I really do this, out loud to each other. Why? It helps us understand why we came to have that item in the first place (we were desperate for ________ and needed a quick fix?), and why we're letting go of it now (we regret not investing the time to find the right piece, etc.).
---
Why Marie Kondo's magic is actually life-changing
It's true what I said before – at my house we have cabinets upon cabinets that are literally empty. Our kitchen has an entire corner cabinet that is unused. We have no dresser, and yet our average-sized reach-in closet has empty drawers and shelves.
Are we crazy minimalists? By no means.
As we have repeatedly and intentionally gone through Kondo's process, our habits have drastically changed – for the better. We take time deciding what to buy, and from whom (something we also do for our full-service clients), and as a result we have owned less and less – but what we do own, we love.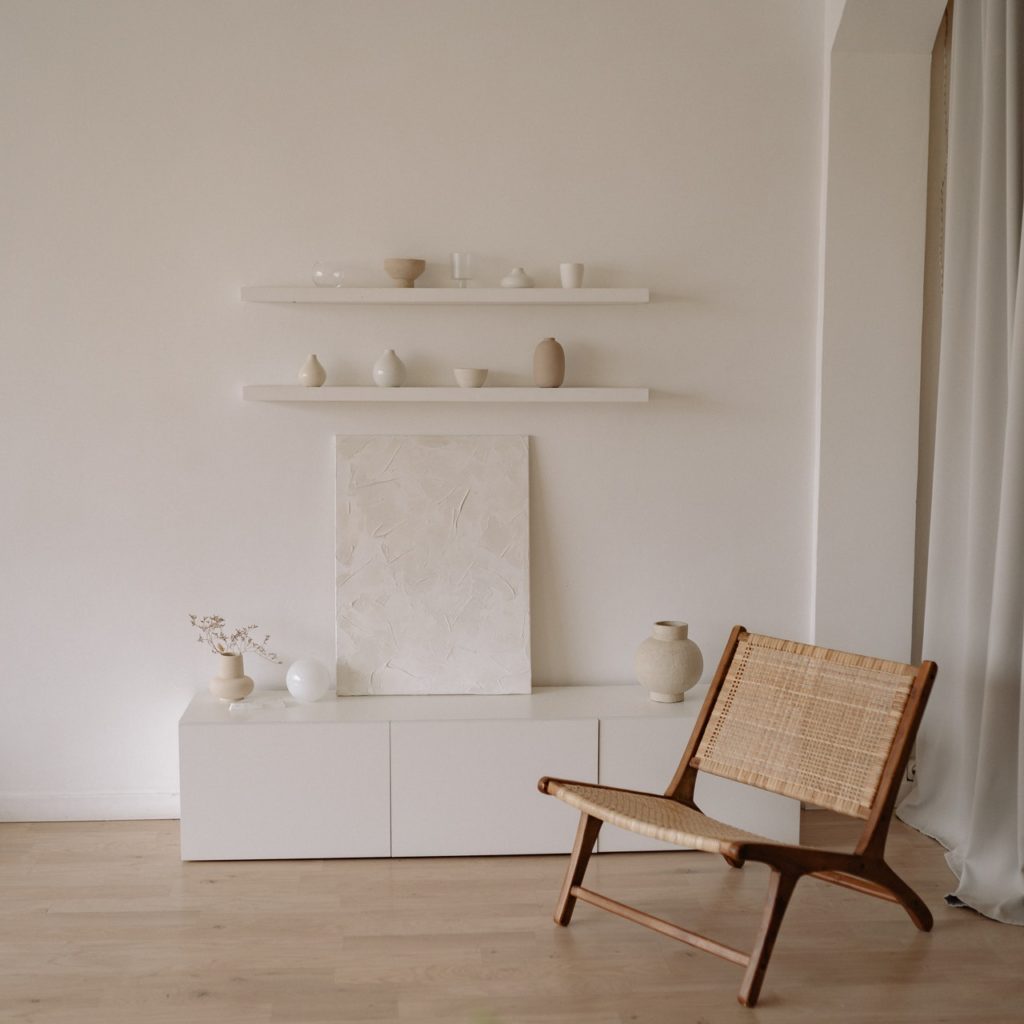 And you know what? Our stress levels have gone down. We don't feel overwhelmed just walking in the door. Our homes, and therefore our lives, feel more manageable. We still have a ways to go – we've never gotten to the "sentimental" part of her method, since that's the last – but living this way has made our family so much happier.
---
Reasons to Kondo:
Mental Health: De-cluttering your home will make you feel more at peace. – you'll feel lighter and more in control of your surroundings once you rid your home of any items that no longer spark joy.
Time Management: You'll know exactly where everything is, therefore cutting back on wasted time looking for what you need.
Financial Gain: You'll make money selling items you no longer need, and save money by cutting back on unnecessary purchases.
Sustainability: This one can be tricky – if you decide to Kondo (can that be a verb, please?), there will be a LOT of waste at first. (Don't miss this post about how to sell things on Craigslist.) Most things can be donated or recycled, but there will probably many items that will end up in the landfill.
We believe the impact – the truly life-changing impact – of her method will in the long run lead to much LESS waste overall, and a decrease in your footprint on the environment.
She doesn't argue that it's wrong to own a lot of things (although as environmentalists, we'd push for owning less new), just that owning and consuming without mindfulness leads to clutter, both inside and out.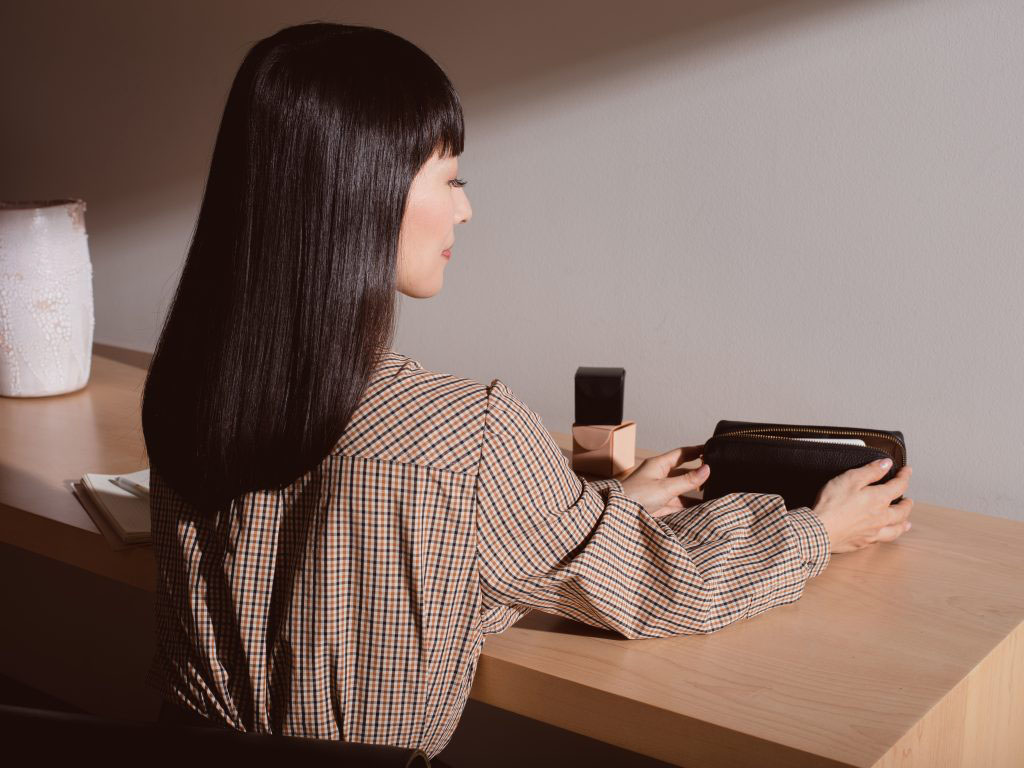 So.
This post is not about shaming anyone who has a lot of stuff in their homes, or crowing about how much storage space there is in mine. Rather, it's a challenge – to look at our habits with new eyes, to be honest with ourselves, and grateful for any abundance we may have.
It's also a challenge to designers – how can we make our clients' lives better? Is it by giving them more cabinets, or by having more conversations like this one – as uncomfortable as that may be?
---
Ready to start your project? Click here to schedule a call.
---
Unless otherwise noted, photography from KonMari.com.