Before & After: Mid-Century Dresser $16 Revamp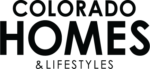 There is no better feeling than completing a project when they seem to be piling up around you (as is always the case in our house)!
About a year ago, I bought this dresser off of Craigslist for $150.  Let me start by stating that this is not a quality piece of furniture–it is not solid wood, and it is heavily scratched–so I had no qualms about messing with it.  When I started planning Clinton's new room, I didn't think about touching this dresser at all.  But as I started to bring in more color and lighten up the space, the dresser was looking darker and dingier as time went on.
Before: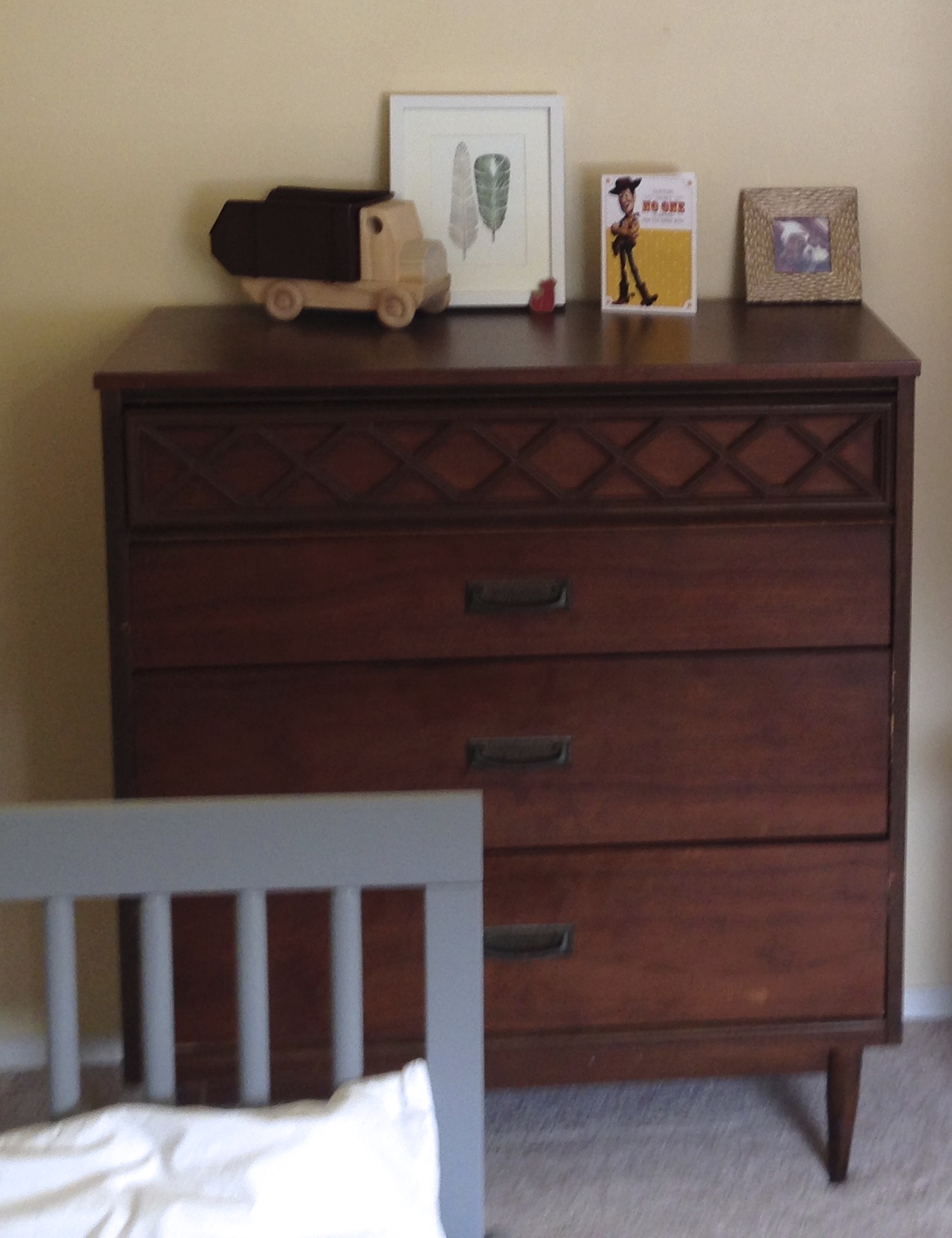 After:
I painted the fronts of the drawers white with extra paint from our kitchen renovation, took off the (plastic!) molding from the top drawer, cut out a new drawer front from the leftover plywood from our laundry room flip, and picked up some new hardware.  I also painted over the scratches and dings with leftover stain from the book ledge project.  All in all, this project only cost $16 (for the hardware)–not bad! I really like how the dresser now feels connected to Clinton's newly painted white book ledges and the white curtains I've hung around his bed nook.
Before: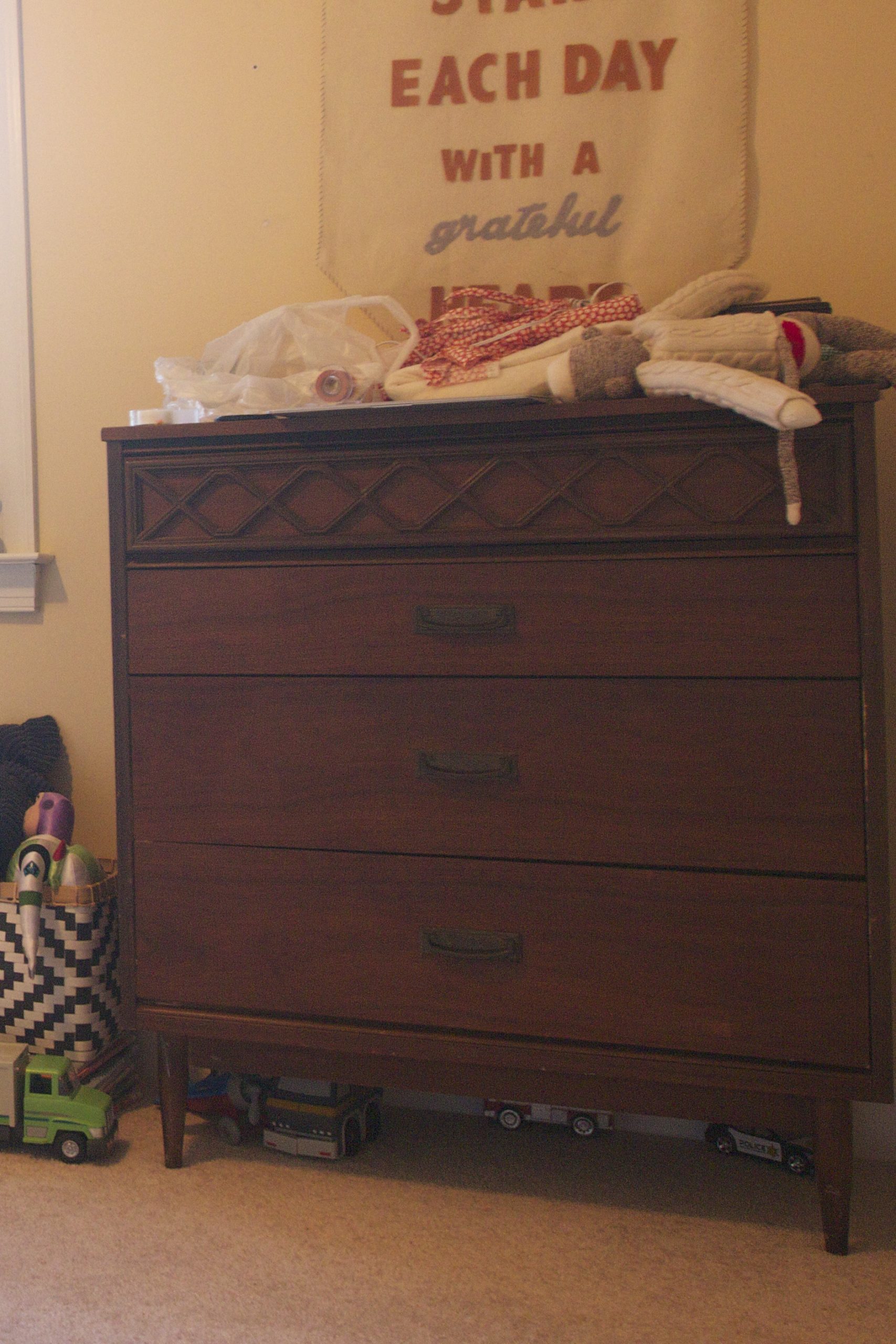 After: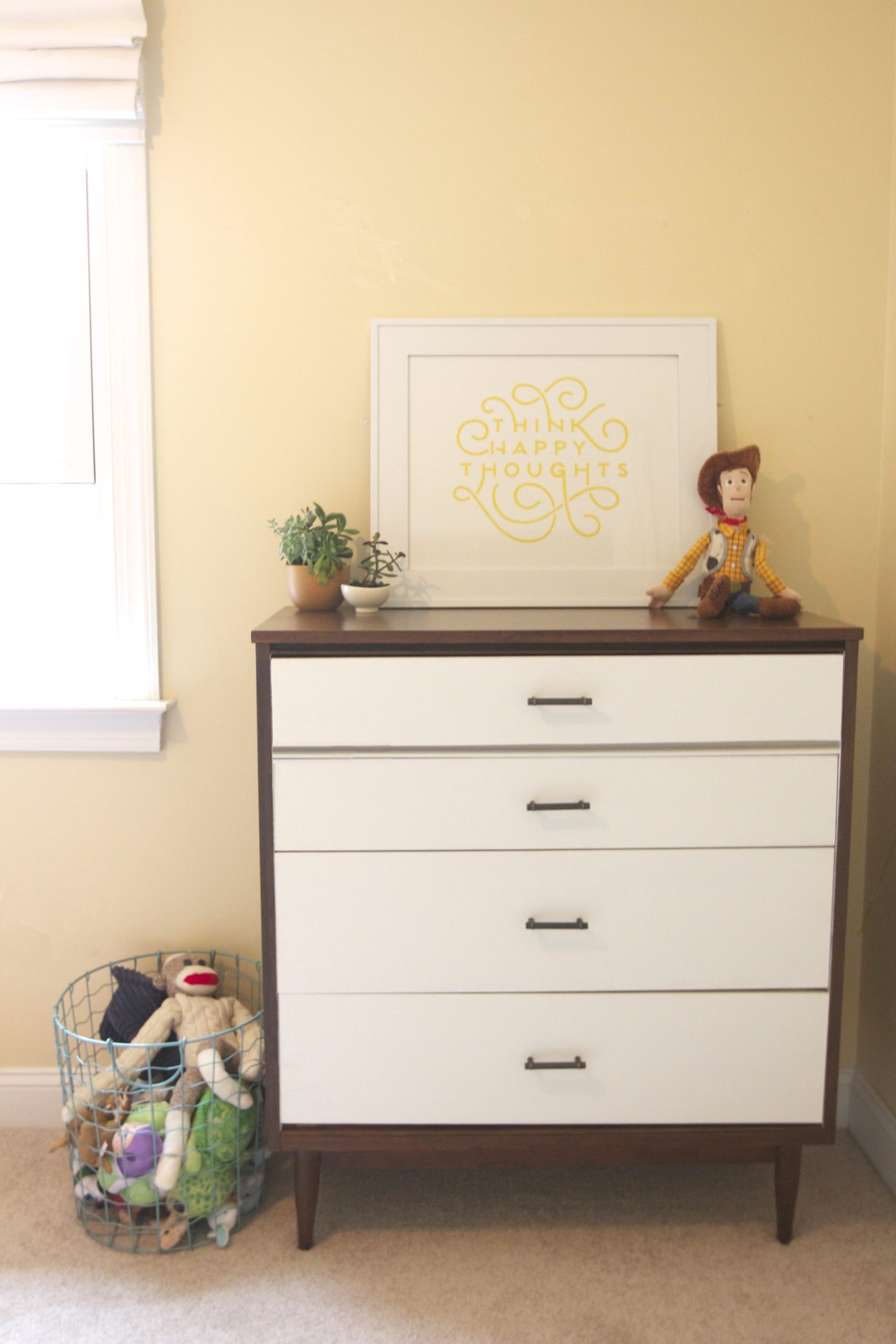 I styled the dresser for the photos, but I'm waiting on this adorable fox print from My Dear Fellow Co. to come so I can hang it above the dresser: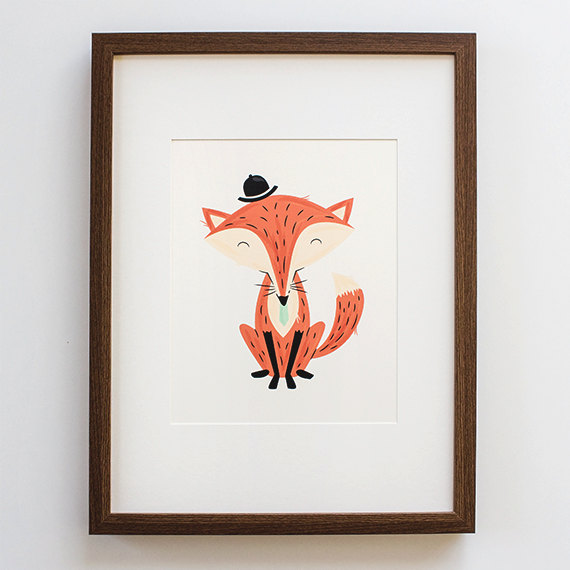 And one last photo….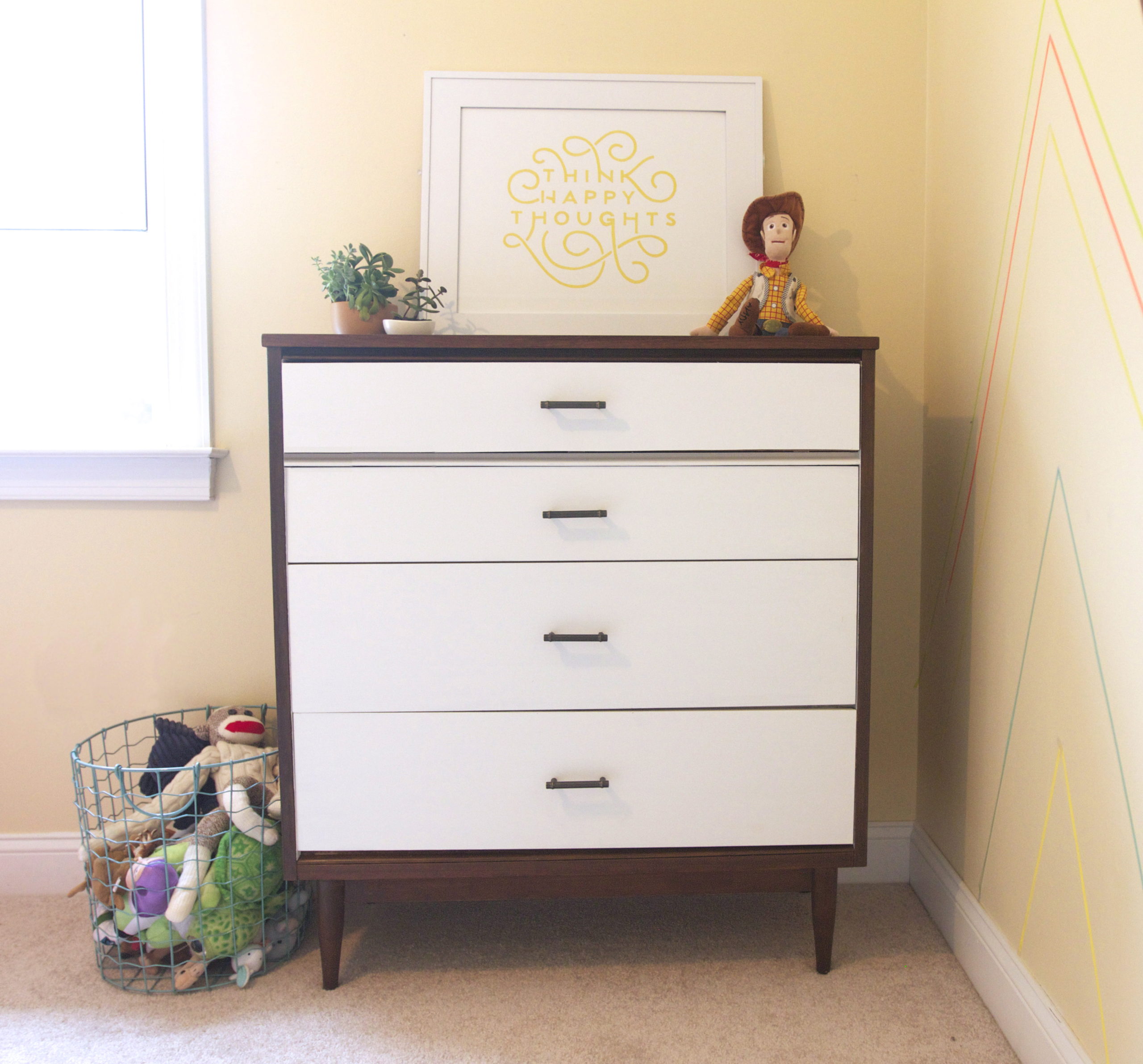 Mission accomplished 🙂